Trip happened on May 28th, just posting now.
We set out for Taos, only 60 miles or so from White Rock but according to Google Maps it was a 90 minute drive.  The road goes through several small towns including Espanola where the speed limit slows and there are traffic lights.
Taos looks a lot like Santa Fe (or vis versa) and it was very touristy.  T-Shirt shops and galleries are lined up around the town square. Frankly, Taos itself didn't seem worth the drive.  I think there was just as much art, food, and culture in Santa Fe.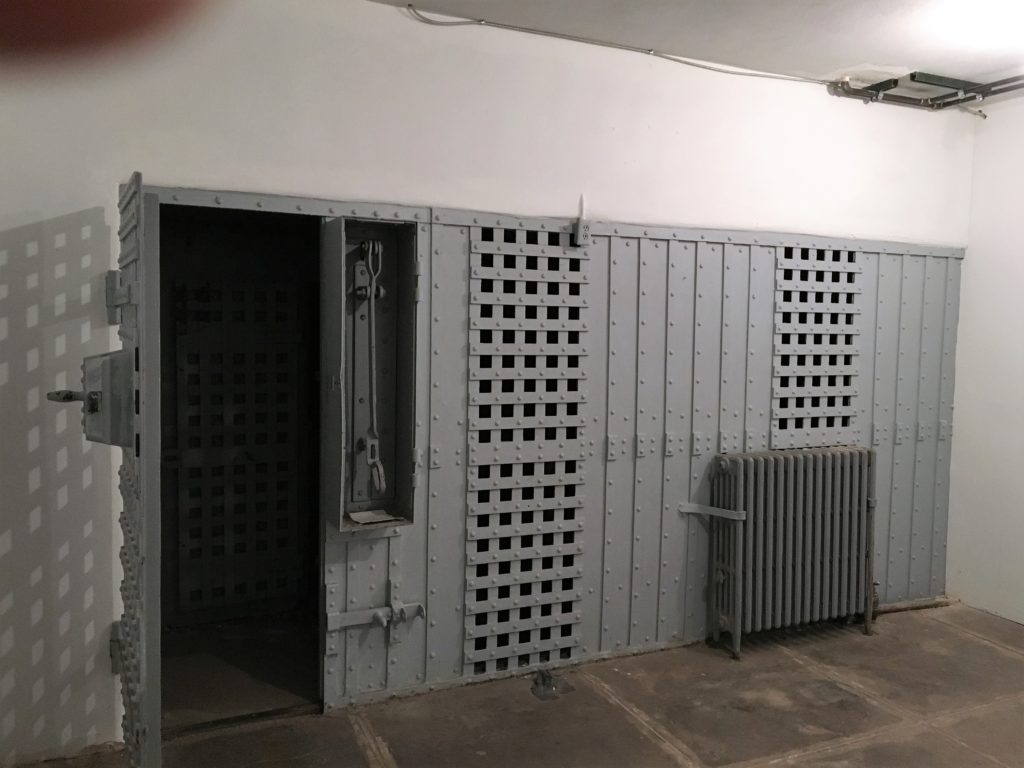 The old courthouse and jail is still there, only now its full of – you guessed it – t shirt shops and galleries.  We walked in and saw the old jail.  Its basically one room.
One of the highlights for us was the St. Francisco de Asis Mission chapel.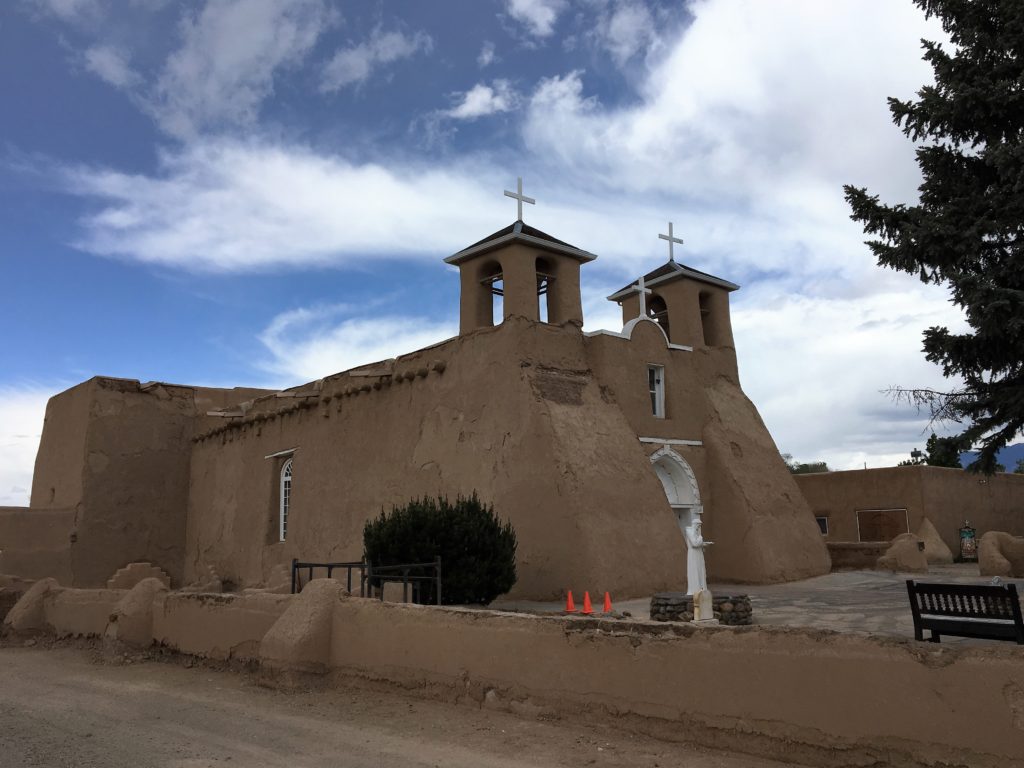 Construction of this all-adobe chapel began in 1772, four years before the American Declaration of Independence was signed.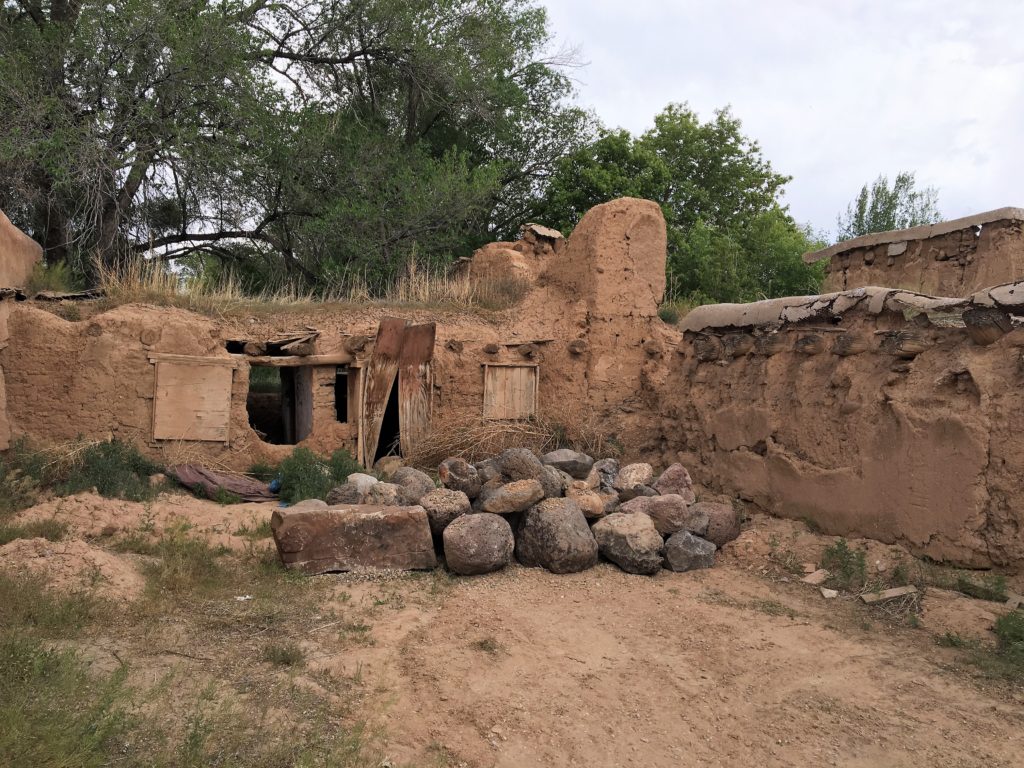 The chapel is surrounded by outbuildings arranged around a central square.  Being adobe, they are very susceptible to weather.  Rains have been especially severe over the past two years and many of the outbuildings have been damaged beyond repair.  It was sad to see.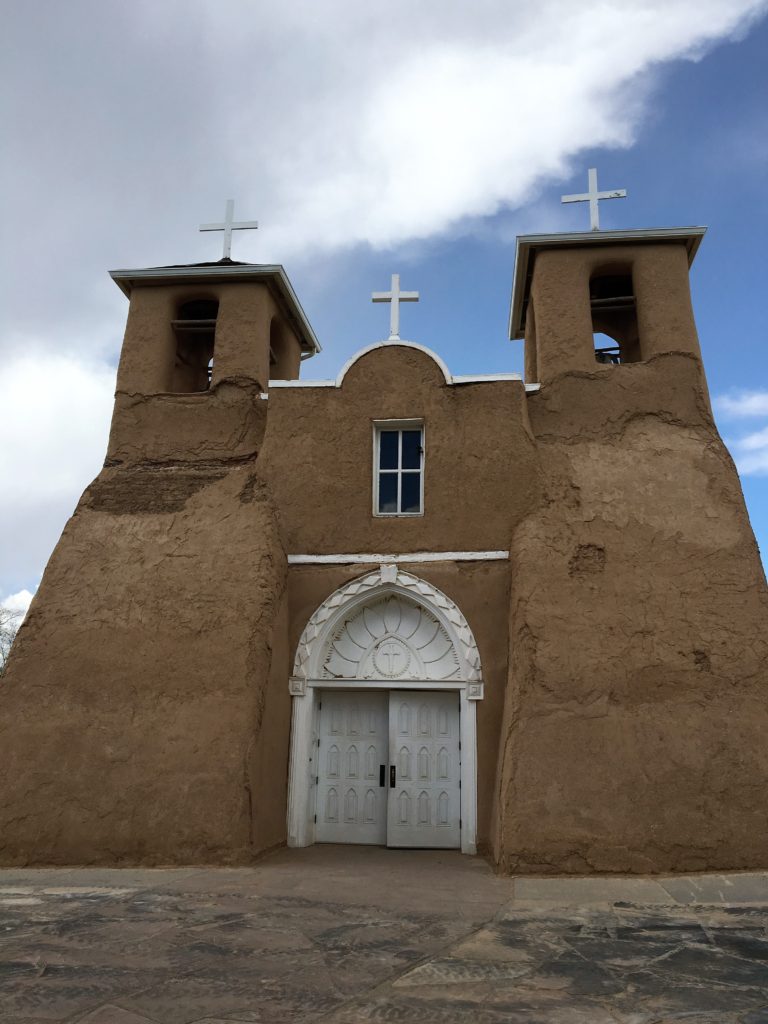 The chapel is still an active Catholic church and no photos are allowed inside. The exterior is very impressive, with massive corner buttresses serving as the base of the thick adobe walls.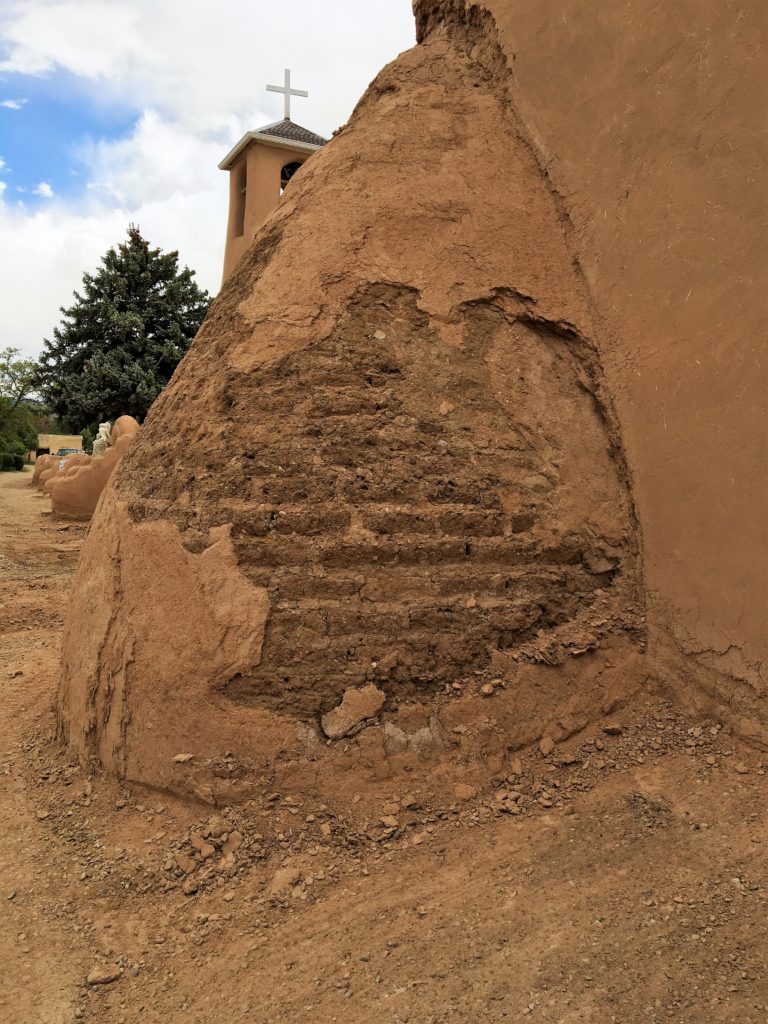 Rain has been very hard on the chapel too, and much of the adobe covering has washed away completely, exposing the adobe bricks underneath. I really hope the Church has the repairs completed before the damage gets really serious.
After the chapel, we headed out to taste some New Mexico wines. New Mexico is home to both a Mediterranean climate with hot days and cool nights and a long tradition of grape growing.  The first Franciscan priests brought vines for wine production in the 1600s and grapes have been grown here since that time.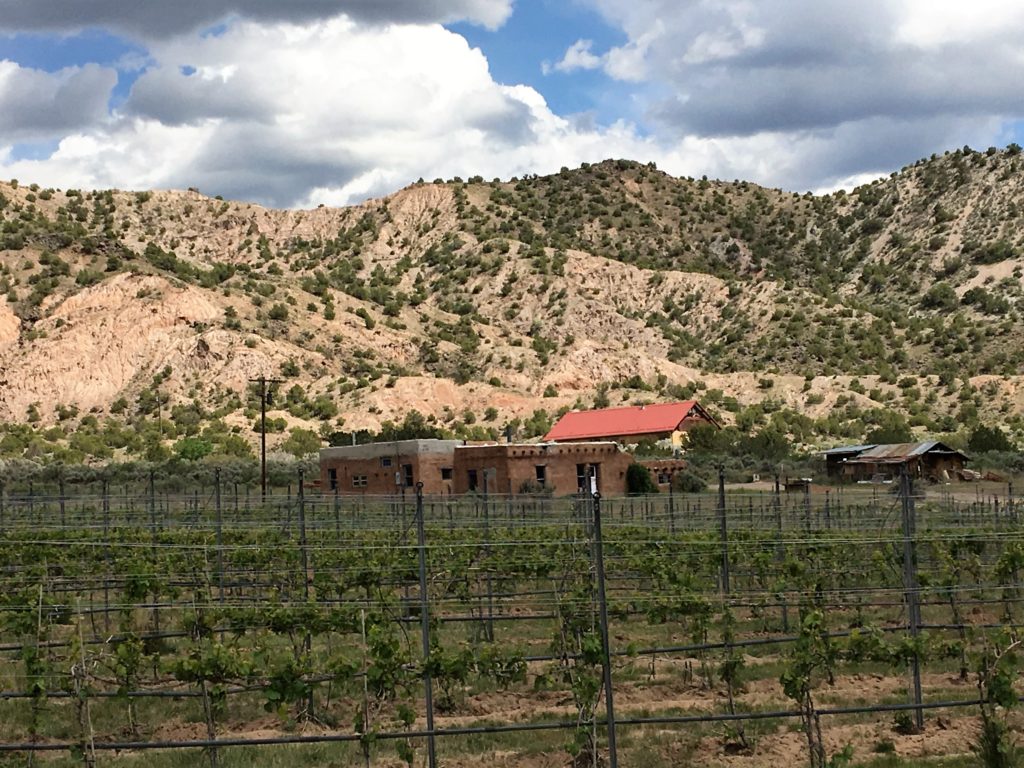 We stopped at Vivac winery first.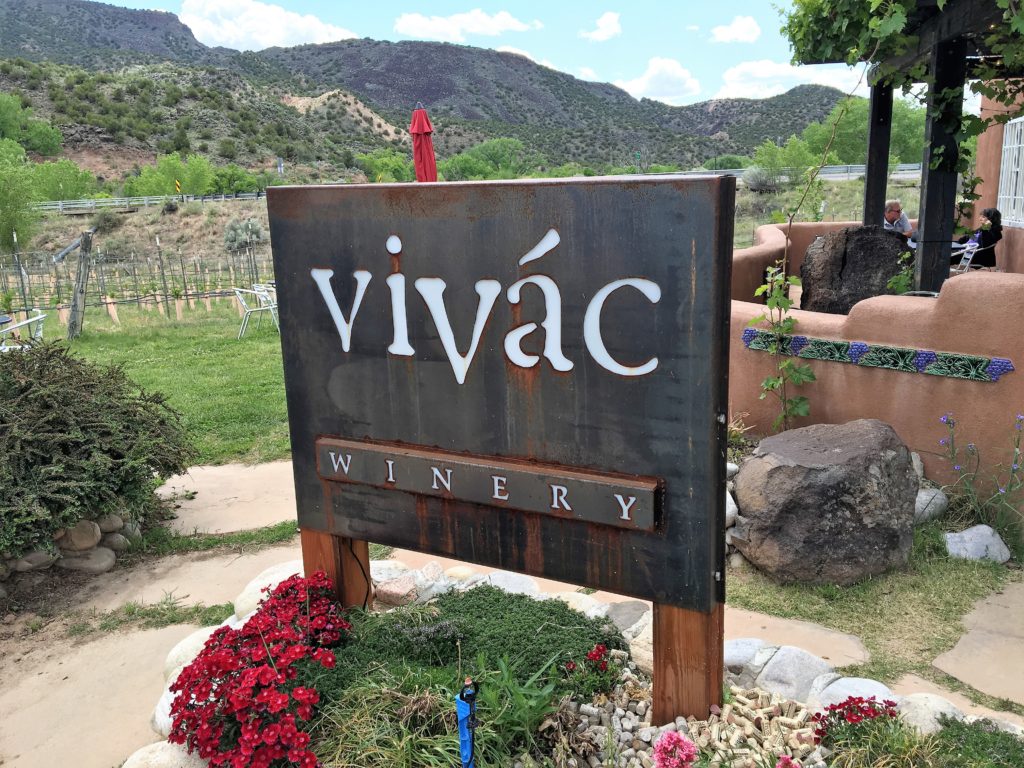 Wines here were much better than what we tasted last month in Arizona, but nothing that had to come home with us.  The prices were likewise a bit higher than I would have expected. But still, the wines were credible.
Heather wanted to stop at what appeared to be a collection of gas pumps and old car junk on the side of the road.  We pulled in and discovered a wonderland of old 1950s and 1960s Route 66 automotive artifacts.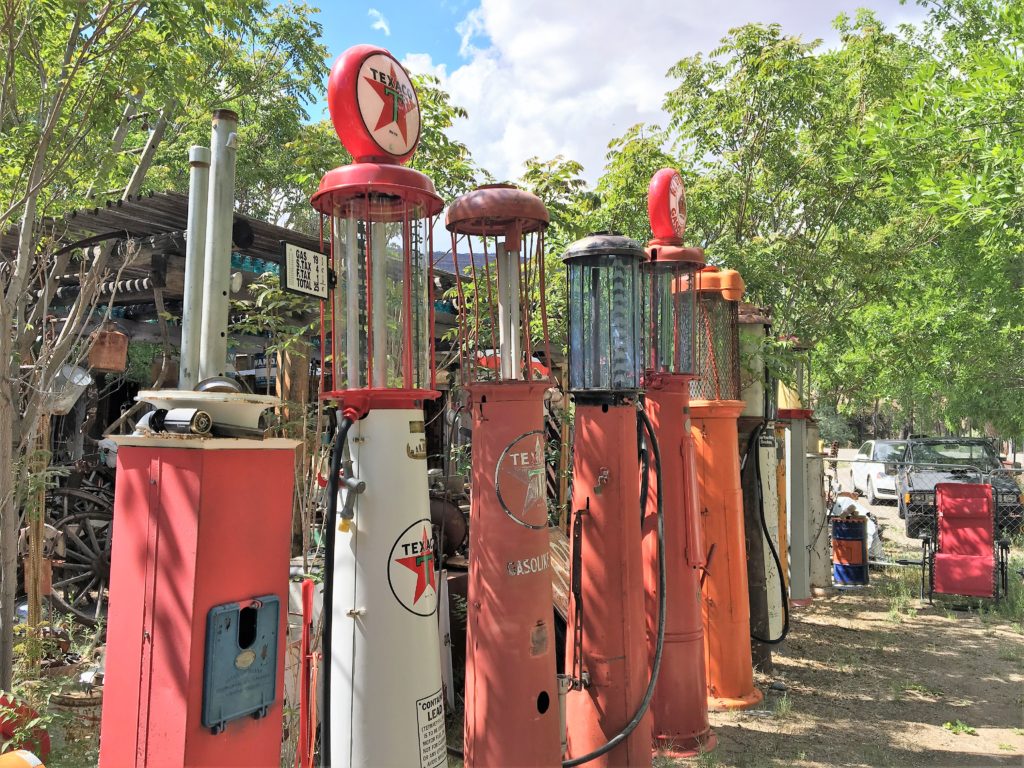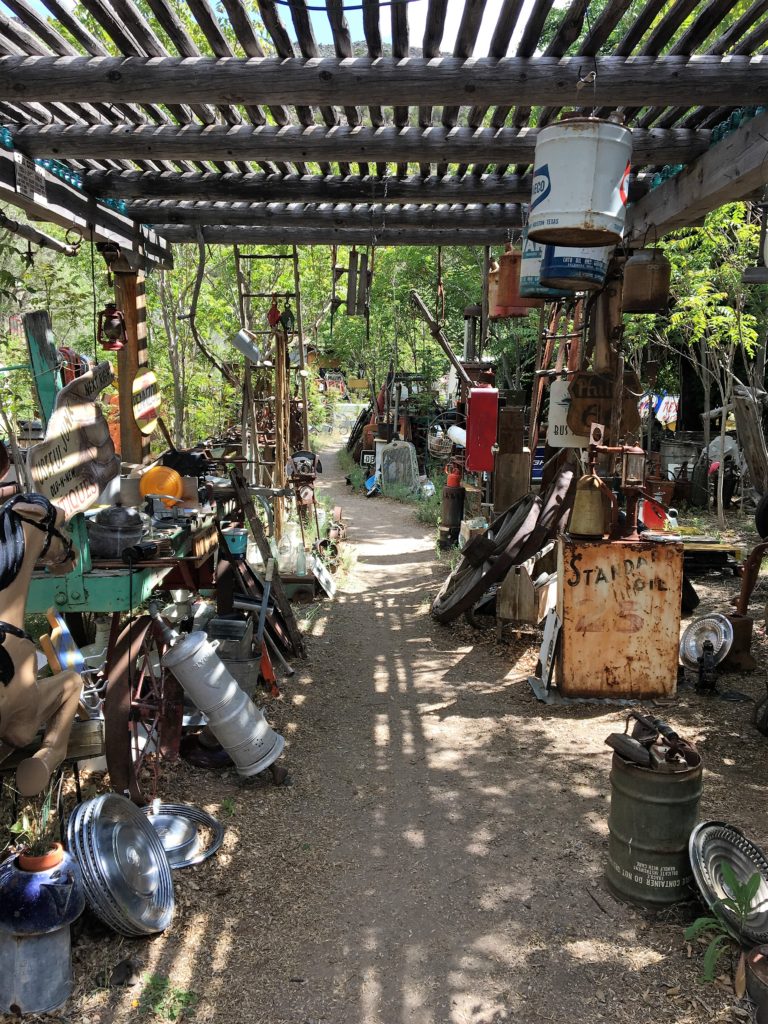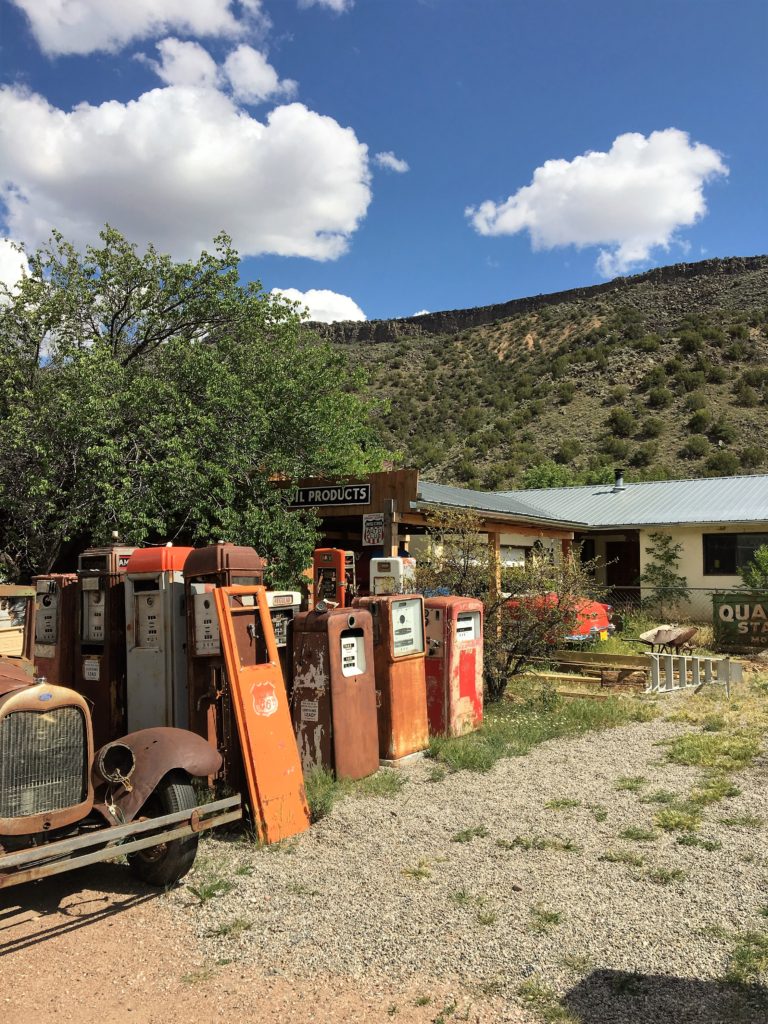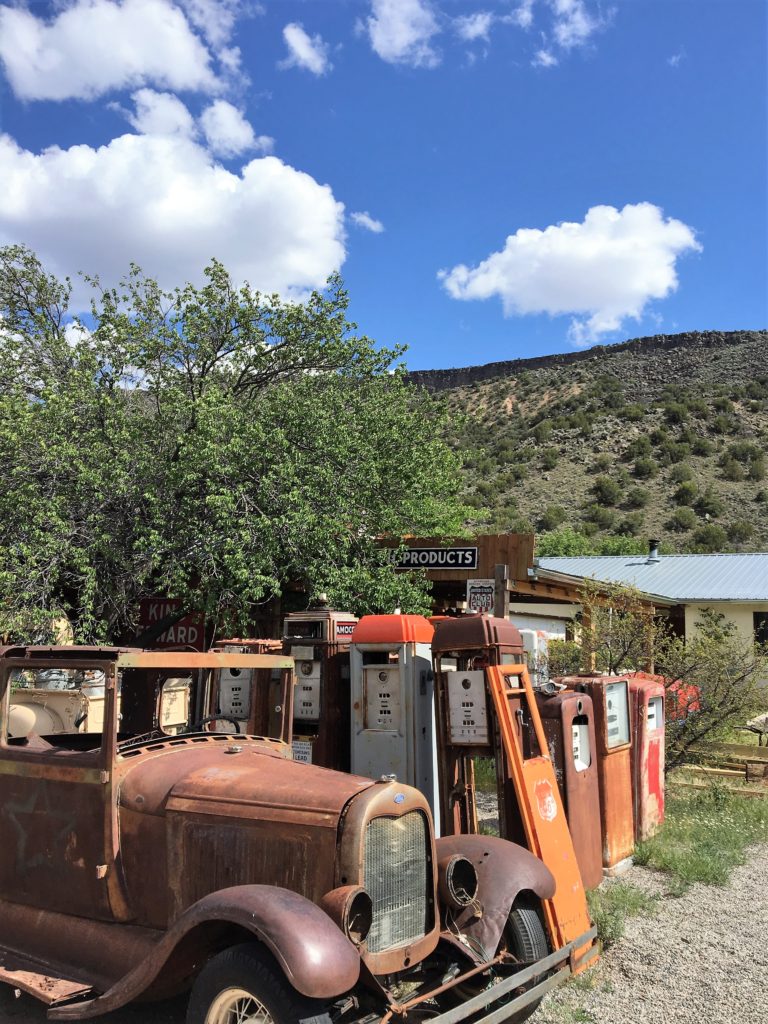 The real surprise was yet to come though.  We went inside the "museum" and were blown away by what we saw.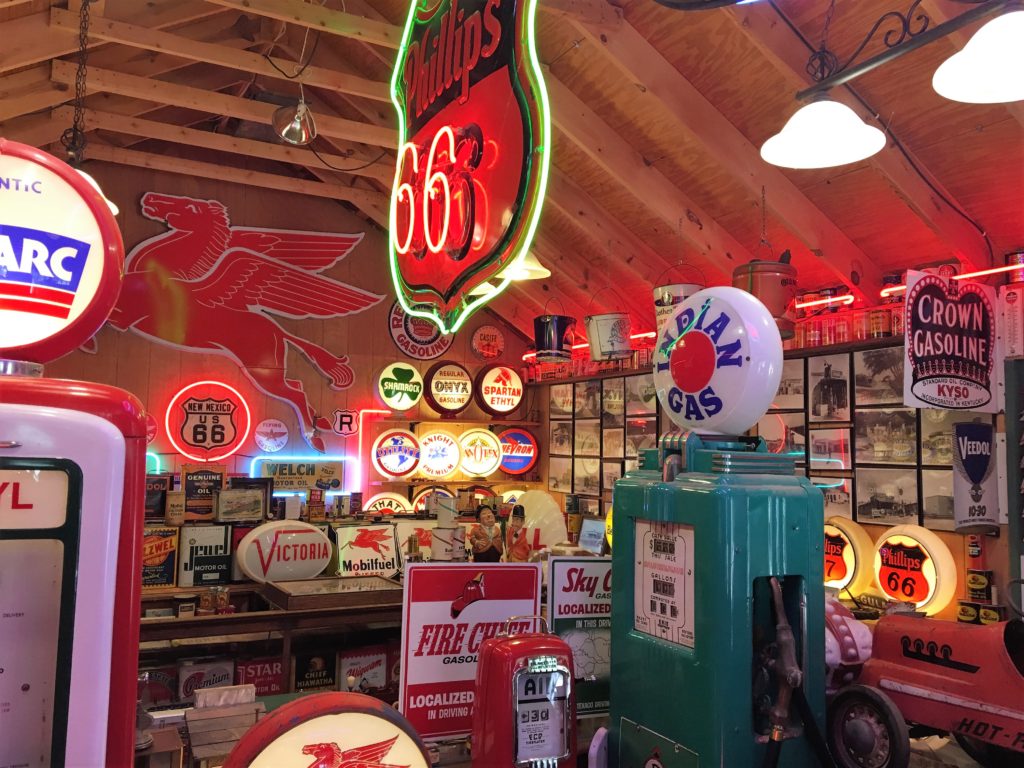 A neon world revealed itself with a room full of museum-quality restored gas pumps and other automotive artifacts.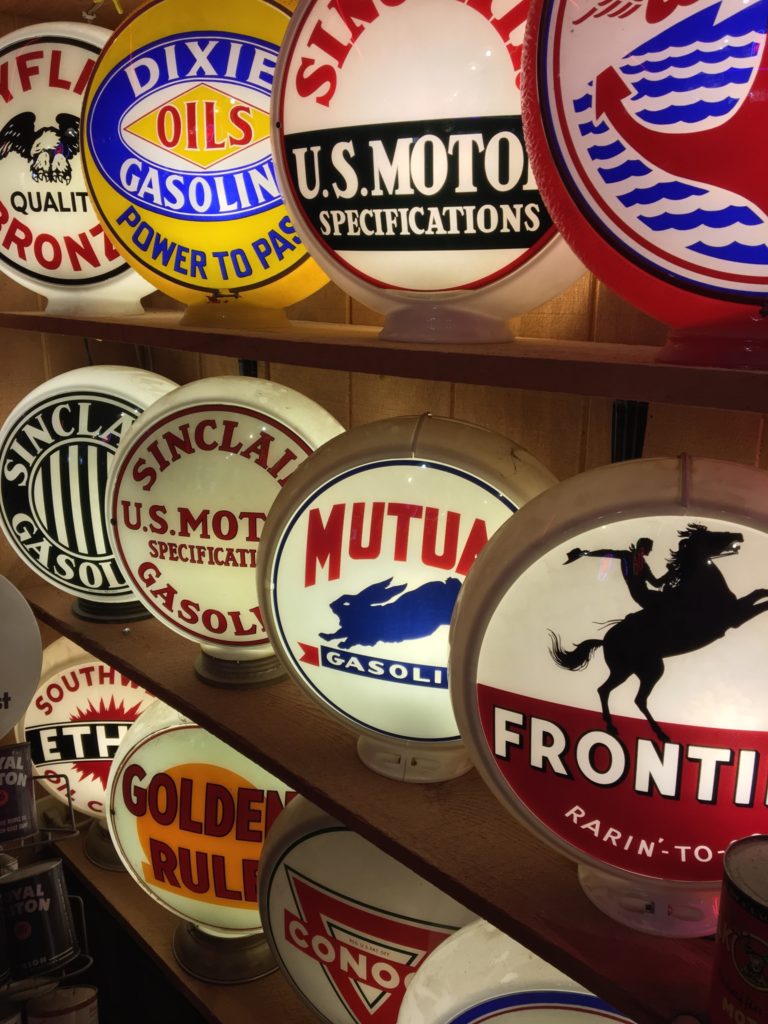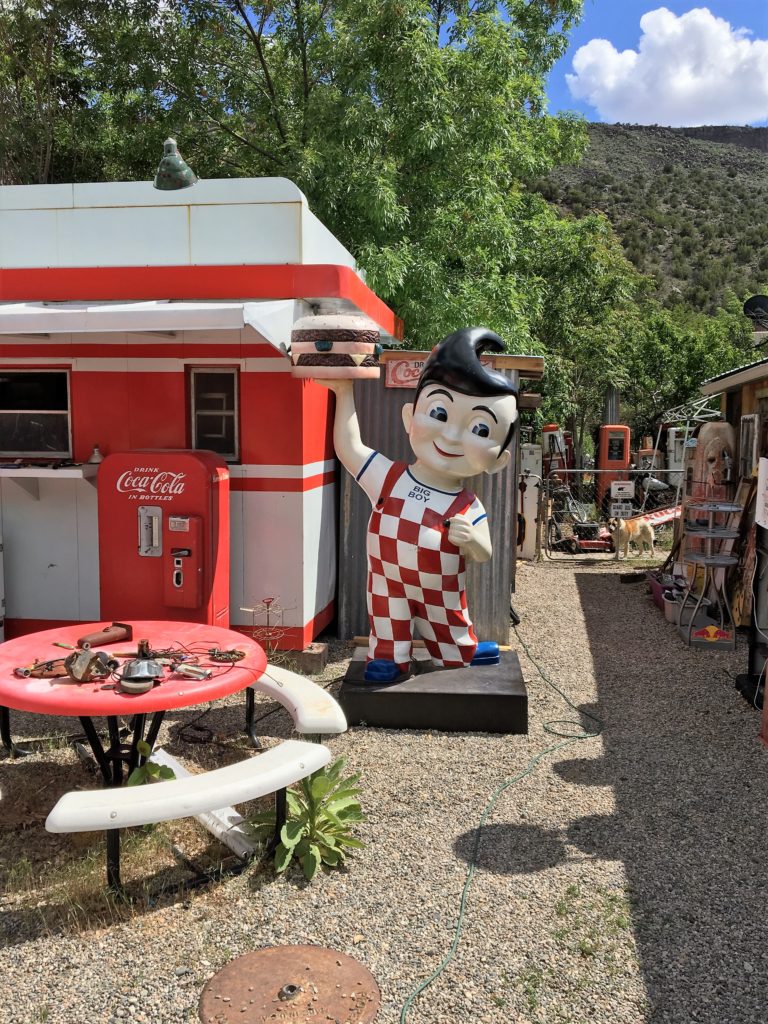 The owner of the museum, Johnnie Meier, lives on site. If he is home, he takes the chain off the driveway and anyone can come and see his work.  Admission is free.  The museum is in Embudo which is on the road to Taos.
We stopped and talked to him for a few minutes.  He used to work for the Los Alamos Laboratory but retired and bought the house which he turned into the museum.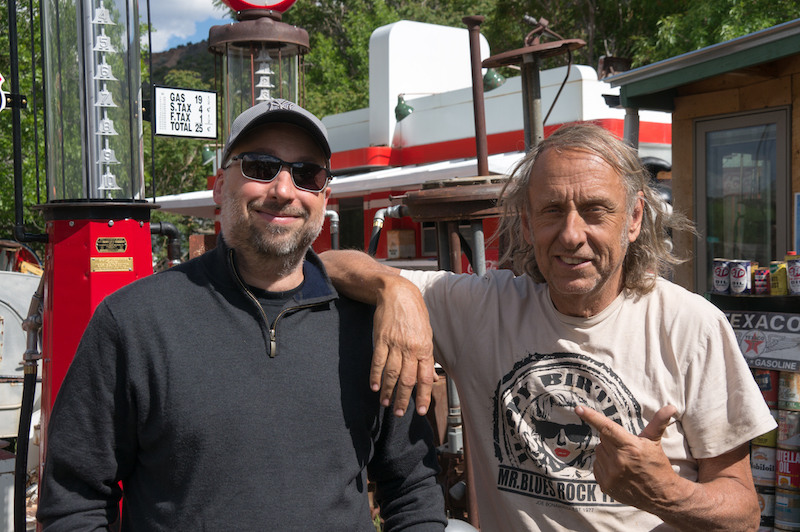 He has been adding to the collection and restoring the items. He has become something of an expert on gas pump restoration and has a number of pumps which look like they are brand new.  This place is worth a stop – it only takes 30 or 45 minutes to see.  Incidentally, this place is extremely popular with European tourists who love the "Americana" vibe here.
Our last stop was another winery. Black Mesa winery.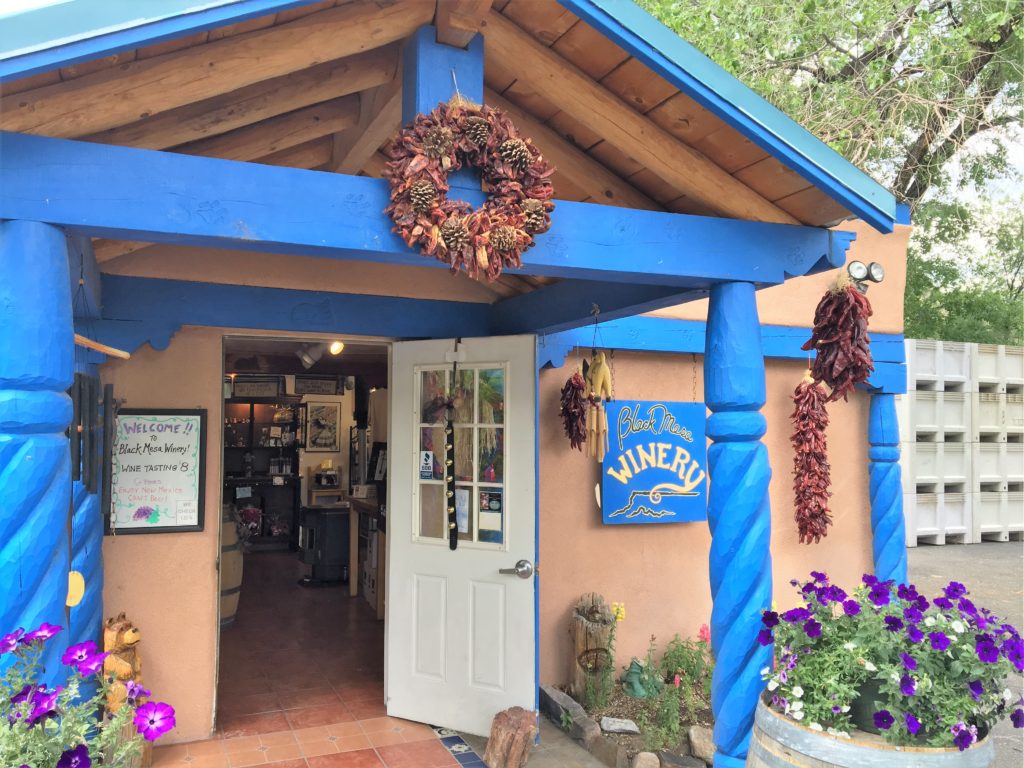 This place is a treasure!  Truly excellent wines, very reasonable prices, and a friendly tasting room.  We liked several of their wines, including a Merlot that might be my favorite Merlot of all time.  We left with half a case.  I suspect it will go fast 🙂