Navarre beach calls itself "Florida's best kept secret." Well, apparently some people have been talking because the secret is out. At least a little.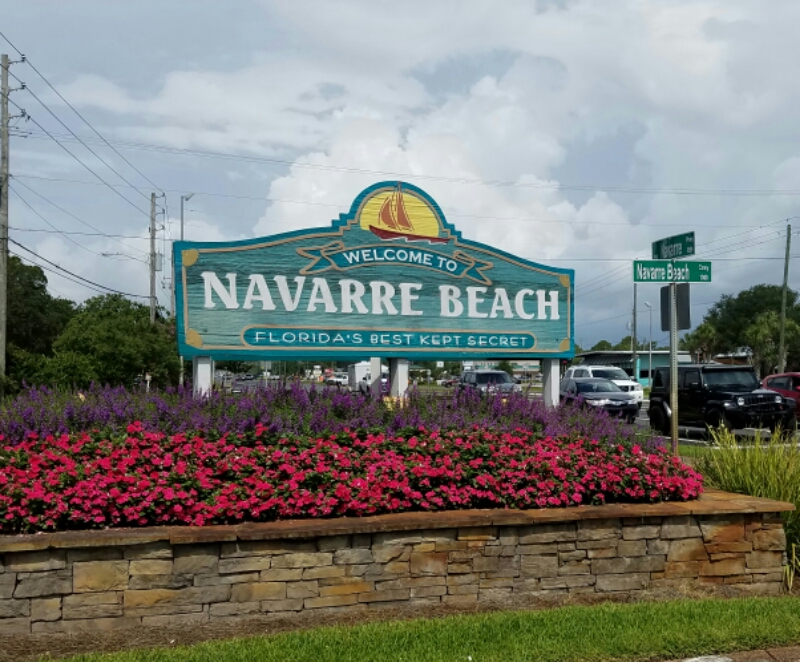 The 4th of July week saw thousands of visitors to Navarre Beach in search of sun and fun and that amazing emerald water.
Fortunately for us, that week is in the rear view mirror and Navarre beach is back to its normal sleepy self. We went out this morning to walk along the beach, and there were more lifeguards in the lifeguard stations than there were people on the beach!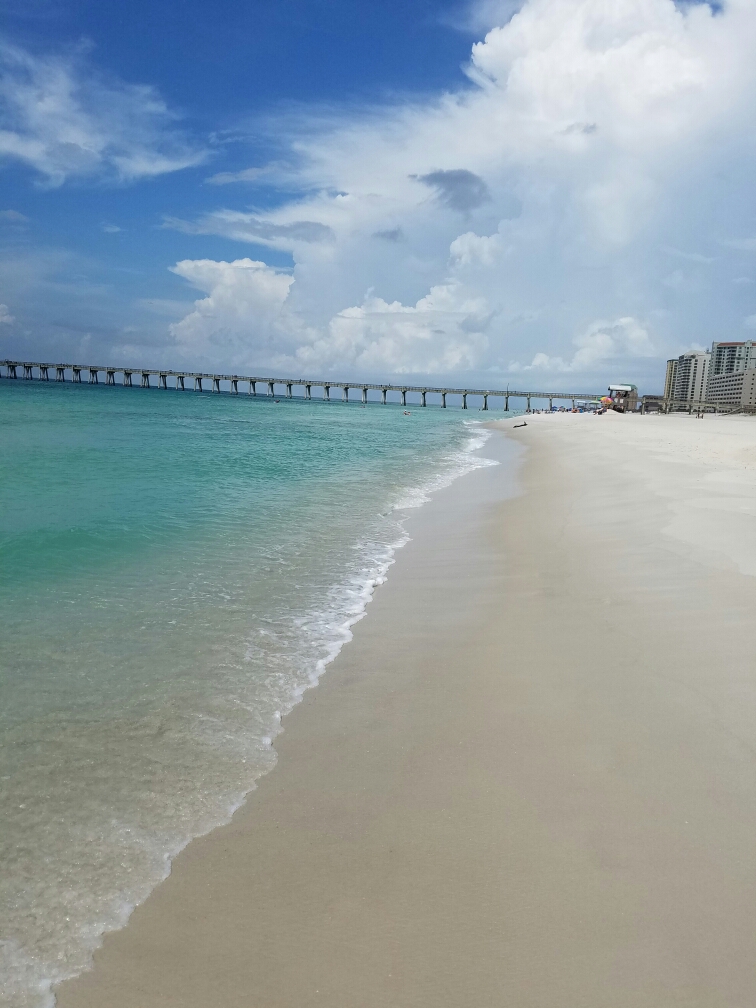 It is hard for me to imagine such a gorgeous beach being so empty, but it is! We had the puffy white sand to ourselves and a few sea birds. A light rain fell for a few minutes which dropped the temperature just enough.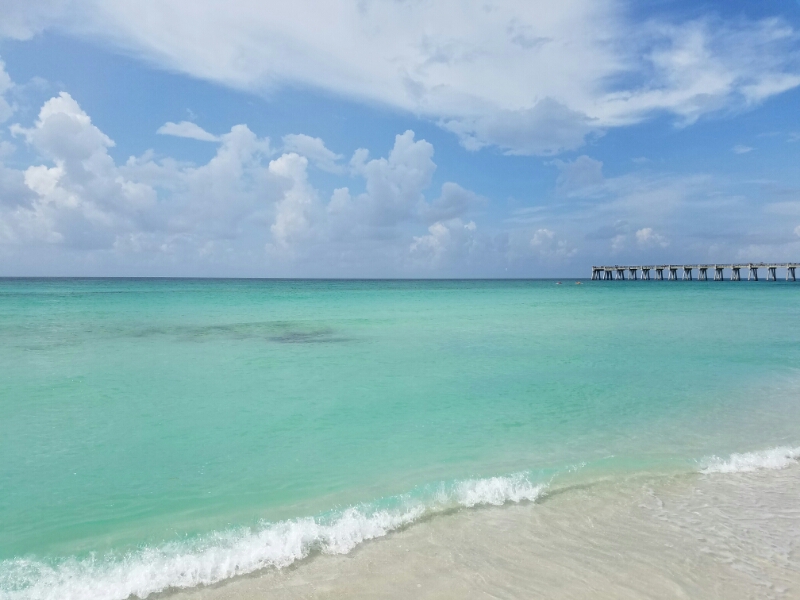 As the sun peeked through the clouds, we saw the water take on its famous emerald color. Yellow flags were flying indicating that the sea danger is "moderate" which is the middle level. With waves easily reaching almost 12 inches in height I can only wonder what a red flag means.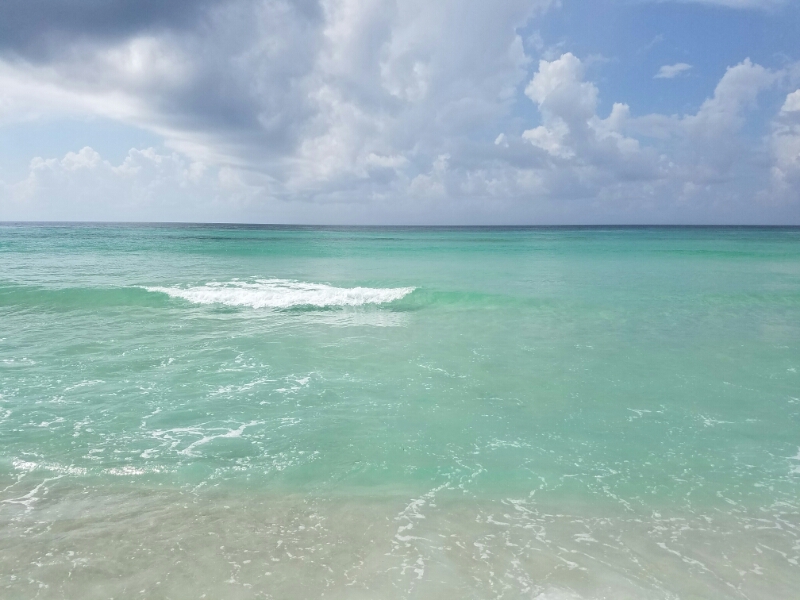 It is easy to see why Navarre beach remains so undiscovered. There is no mini golf course, no indoor sky diving, no amusement park, no ferris wheel, very few decent restaurants and no "high-end" shopping. Wal-Mart is the peak of shipping here. All of those are available 10 miles down the road in Destin.
Navarre Beach remains the kind of sleepy little beach town that seems to be less and less common. Navarre itself is changing. Highway 87 – the main road to Navarre from I-10 – is being widened from 2 lanes to 6 lanes. Billboards advertising new housing developments are going up around town. Condo developments are being built.
I suspect as more people retire and consider moving to Florida- which I think is the law, or at least a regulation- I can see Navarre really growing. The prices are still very attractive. Less than half the price of comparable property in Folsom and in some cases even less than that. Services are available but the pace is still not very hectic.
For now, though, most of that growth is still in the future and Navarre Beach remains a very relaxing place with an absolutely incredible beach. It is our last week here and I will definitely have fond memories.