OK – so you saw the 10 best post and thought "surely its not all wine and roses." Well, you are right. Living MoHo does have some challenges. Here are the worst things in the first quarter.
One: Planning takes a lot of work
You might be picturing our carefree life, going where the wind takes us without a worry in the world. Well, un-picture it. Planning our unplanned life takes a lot more time and effort than you think.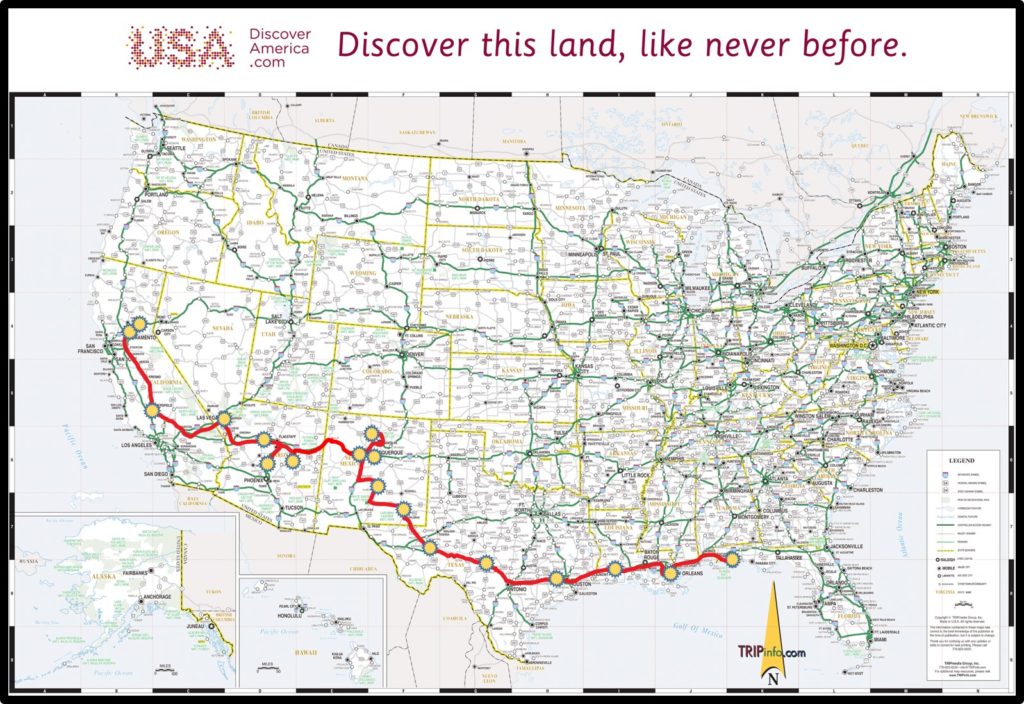 For example, just simple task of finding a campground is much more work than I expected. In most places we visit, there are many options to choose from at a variety of price points and amenities. Location matters. Do they offer Good Sam or AAA discounts? Are the sites back-in or pull through? Do they have 50amp? Trees? Suitable for big rigs?
Length of stay is also important – the shorter the stay, the higher the rate. How long will we want to stay? Too short is an issue, but too long is as well.
We need to have the next night always in our thoughts. However, booking too far in advance means no spontaneity. It's a fine line between so little planning we have to sleep at the truck stop parking lot vs. so much planning the sense of freedom is gone How far in advance to book?
Also, campgrounds fill up, especially holidays. Memorial day, July 4th, Labor Day are all big time RV holidays, and we learned our lesson on July 4th when we almost couldn't find a place. We have already booked Labor Day, almost 2 months in advance. On the flip side, booking in advance means that fun and flexible schedule just got a lot more restricted.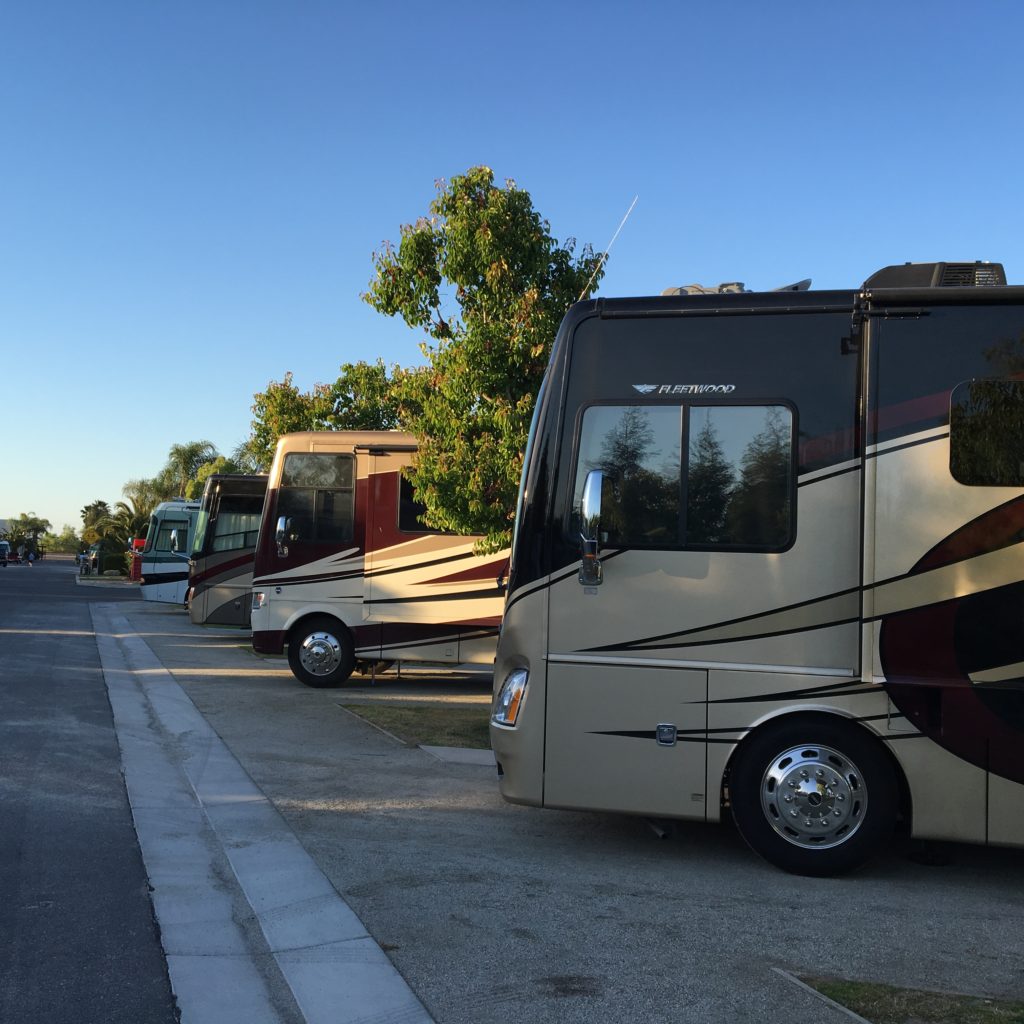 This was probably the most difficult mental adjustment to make. Going faster compounds this problem because there are so many more campground reservations to manage. Yes, this applies to anything other than free BLM land.
The faster we go, the more money we spend. On fuel, on campgrounds, on entertainment, on food, etc. Trying to create a vacation-type pace is not only a lot of work, it is actually a lot of stress too. Want to know how to make an RV-life feel like just as much work as, well, work? Try to treat it like your last vacation, and then do that for a month. No bueno.
Slow down. Smell the roses. Its a marathon, not a sprint.
Two: RV repairs suck
RV repairs are really a pain when living in the RV. Best case a mobile repair person comes to us, like the windshield repair person. Most of the time though, our repairs have required a dealership visit. Those take a lot of lead time, and often a lot of follow up time if parts need to be ordered, which makes planning tough.
It is even more inconvenient when we are living in the coach. We never had to drive our house in Folsom to the repair people when we had a problem, but that's what we have to do now.
Often in the peak of spring and early summer it can take 3 weeks just to get an appointment! That doesn't work unless we know exactly where we will be weeks in advance.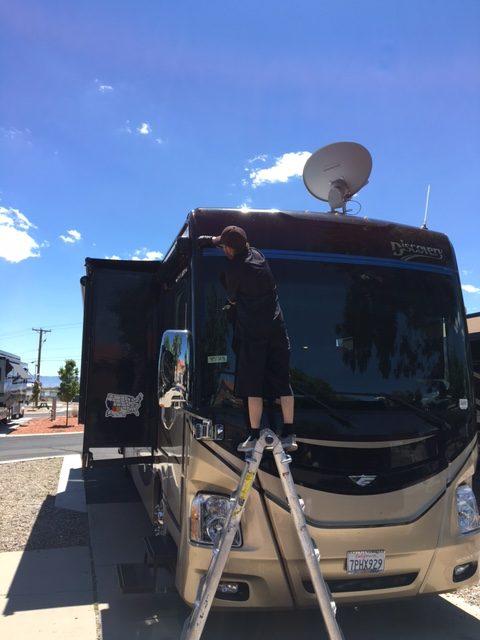 I don't think we have gone more than 2 weeks without having some kind of repair to be thinking about. And we've been lucky. Talking to other people in the campgrounds makes me thing our Fleetwood is actually very well built – at least by RV standards.
If you bought a new MoHo, you should expect a lot of repairs in the first 3 months as you find – and fix – all the startup bugs and gremlins. We bought our MoHo on Feb 5th and it took 45 days to get it road-worthy. We are coming up on the fifth month, having been in it mostly full time, and we're still not done with the list of fixes.
We are close though! After Orlando we should be all done!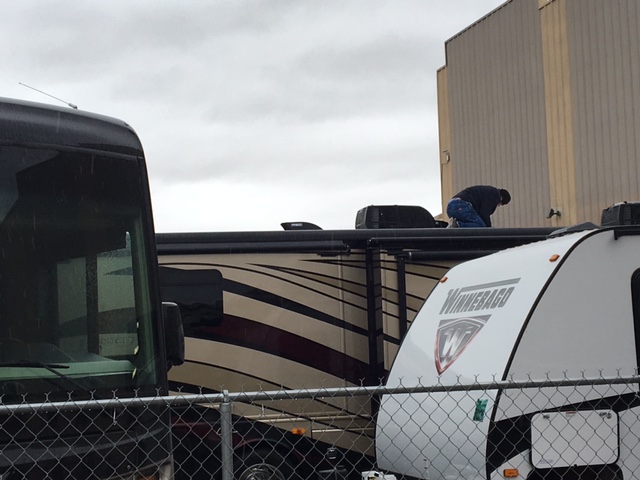 Three: Campgrounds aren't perfect.
Car alarms should be illegal. I can't even count the number of times we have been woken early in the morning – or late at night – by some jackass who doesn't know how their own car alarm system works. But it is way more times that it should have been.
Why is it that people can figure out how to operate their cars during normal hours, but before 6:00am or after 10:00pm they forget? Put a few hundred people together in a larger campground and it is just about guaranteed that somebody will set off their own car alarm at least once every few days. Worst of all, since most car alarms sound alike, every time in happens half the campers jump up to make sure it is not their car!
Trees are another thing we never thought we would complain about. But here we are. What might have been a nice landscape feature for someone with a 21′ travel trailer that has no slideouts and no DirecTV dish becomes a major pain for a 40′ MoHo with both. And let's not forget the overhanging tree branches waiting to scratch the side of the MoHo or rip an antenna right off the roof. Folsom Lake State Park, I'm talking to you. Carlsbad KOA, stop laughing. You are just as bad.
Lastly, gravel. Most RV parks, especially the more reasonably priced parks, use gravel on the roads and gravel on the sites. Gravel is noisy when driven over making gravel parks noisy – especially at night. Gravel also lends itself to a particular kind of pulverized rock dust that WILL get all over every surface of the car and MoHo in no time.
Four: Driving can be hard
Driving a 57′ long vehicle is 99% fine and 1% pure white-knuckle terror. We cannot change lanes at the drop of hat. We cannot always change lanes to let merging traffic merge. Those tight highway off-ramps can be way tighter than they ever looked from a car.
Planning ahead can reduce the scary moments but they can't completely eliminate them. We cannot back up, not even a few feet, with the Jeep hooked up. U-Turns require a huge amount of space. City streets and tight corners are just a no-go.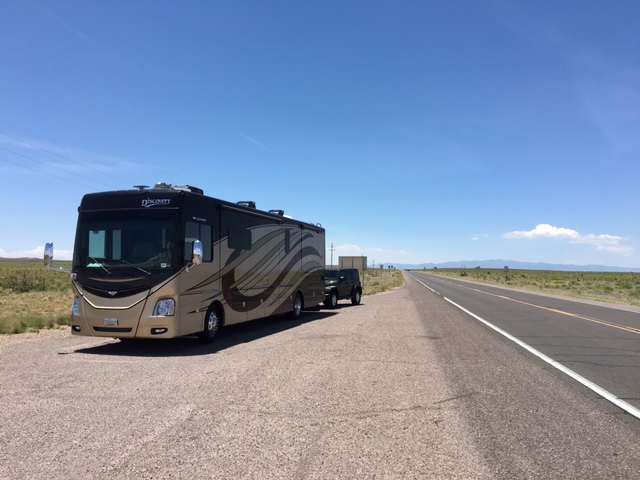 We look at areas on several different mapping programs and Google Earth just to make sure we know where we are headed. I don't know if long-term owners ever get to the point where they have no concern about the drive, but I sure am not there yet.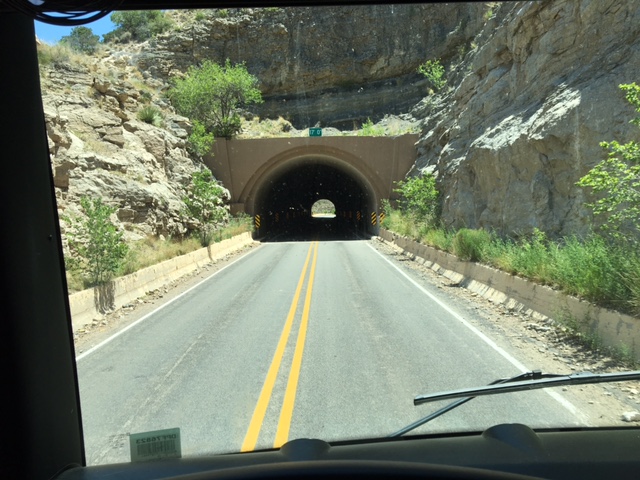 The further East we go, the more dense the traffic becomes and the tighter the roads become as well. Glad we were able to practice out West!
Five: Blogging takes a lot of time
The blog is a big time commitment. It takes 2-4 hours for each post. I had no idea this would take so much time. I should have known. Back when I used to teach video editing (seems like a lifetime ago), we told students to plan for an hour of editing time for every minute of finished video. The blog is kinda like that. I also have to remember to take pictures of things that I might not otherwise have photographed before I started the blog..
I'm not complaining though. I enjoy the writing, and even if nobody else looks at the blog it will be a nice record for US to look at years from now. Especially in a way that Facebook just can't match. But it is a time commitment that needs to go into the plans.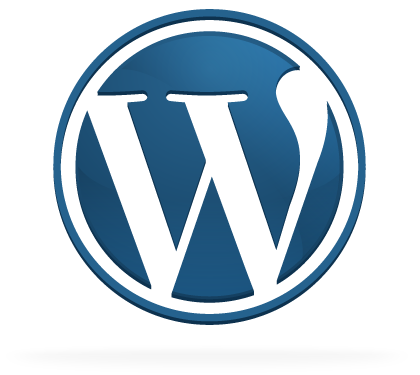 The faster we go, the more things I need to blog about and the less time I have to actually do it!
Six: Campground wifi is useless and staying connected is expensive
It only really works at the most expensive RV Resorts, and even then it can be hit or miss. Seriously, we simply do not expect working campground WiFi anymore. Instead, we treat it as a pleasant surprise when it does work and avoid disappointment when it (usually) does not.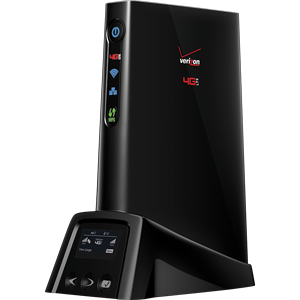 For the low, low, bargain price of $300/month we are not dependent on campground or public WiFi any longer. Your level of Internet use may be different than ours, you may get away with less data and less cost, but don't expect campgrounds to provide you with much free wifi. Likewise, don't expect to use mobile hotspots without paying a bunch for the privilege.
Pro tip #1 – I use my mobile phone as my camera and photo sync through Apple iCloud was just vacuuming up data. Switch to Google photos and turn off iCloud. That alone cut 10GB a month in data use.
Seven: Weather exists and it is real
Cue the NorCal jokes. I know what you are thinking. "NorCal has weather?" Yes, weather in NorCal is rarely ever severe and we were spoiled.
Well guess what? Other parts of the country have weather. Sometimes severe weather. The MoHo has no storm cellar, and winds can destroy awnings or slide toppers in seconds. New Mexico was particularly bad for this.
In the spring, snow can be an issue. MoHos and snow do not mix.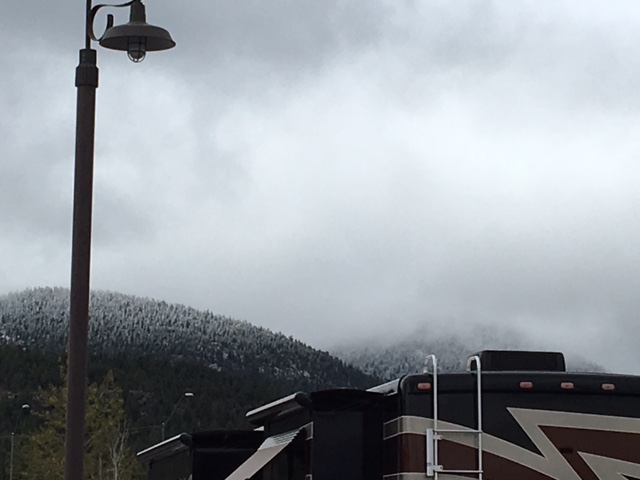 We have to pay more attention to the weather than we ever did back home. Also, we can't really leave windows open most days because even though outdoor temps may be reasonable, the interior of the MoHo still heats up a lot in the sun which would cook our little birdies. In the southwest, leaving windows open would blow in enough dirt to grow crops inside.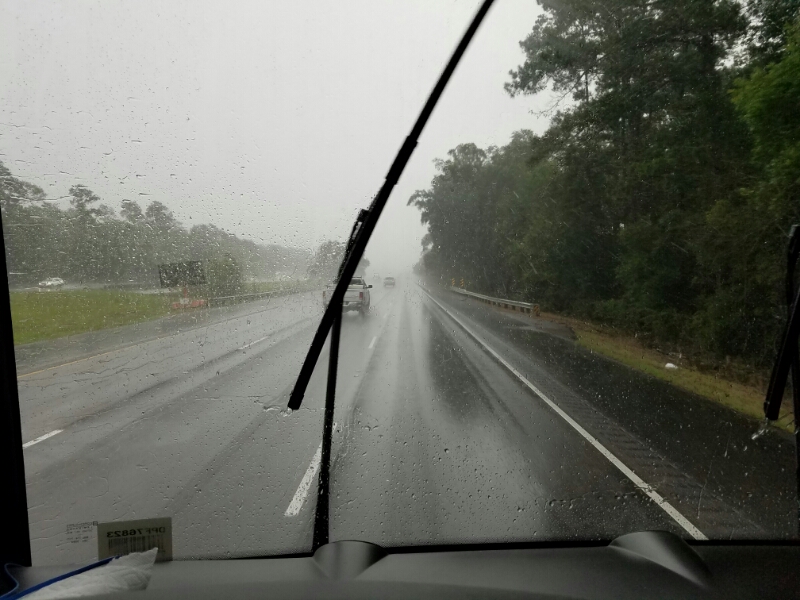 Eight: Normal life can be more difficult
I tend to think most things in life are trade-offs. Living MoHo is no different. While exploring and travelling and adventuring are all much easier, little everyday things can become more difficult.
We don't have our normal services. Like getting hair cut or teeth cleaned. Think about how many times you went to get a haircut while on vacation? Never, right? Or how many time you went to the dentist while travelling?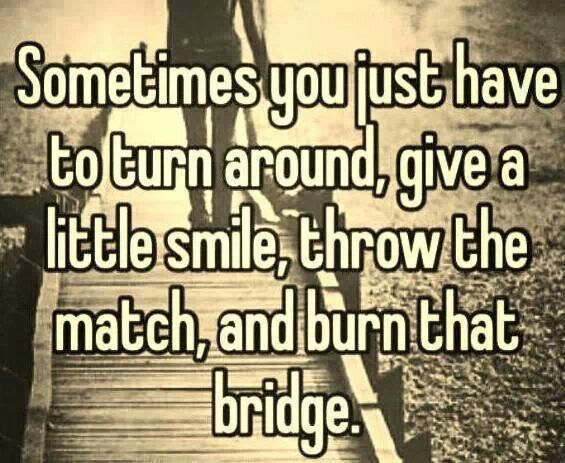 Just when we get used to a supermarket layout we have to find a new one. This sounds like a little thing, but we take for granted all the services around us until those services are gone. Your favorite handyman? 3000 miles away. The hairstylist who knows just how you like your hair cut? 3000 miles away.
Time to make some new friends!!
Nine: exercise
Getting exercise can be more difficult. Sure, we're outside and more active generally than we ever were before. But taking time to specifically "work out" has proven to be a bigger challenge than we expected. Many of the RV campgrounds have some sort of exercise equipment but it is often pretty basic, just enough so the campground can claim it on the brochure.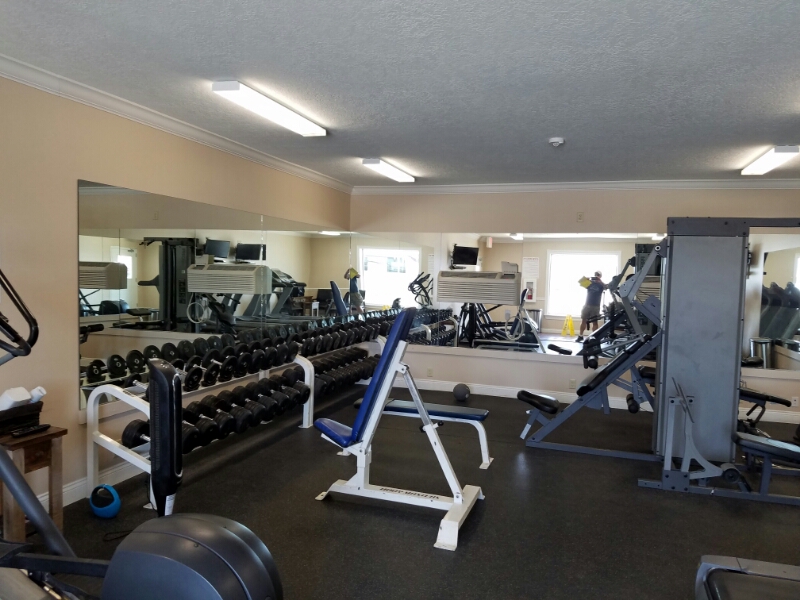 Weight equipment is especially poor in most RV parks.
Combined with all the amazing food, especially in Hill Country and New Orleans, we have to watch the waistline more than we did before!
Ten: we are on our own
Sure, people in campgrounds are super friendly, and most will offer to help out. But that help is generally just advice or suggestions. We don't have any friends around to help out directly.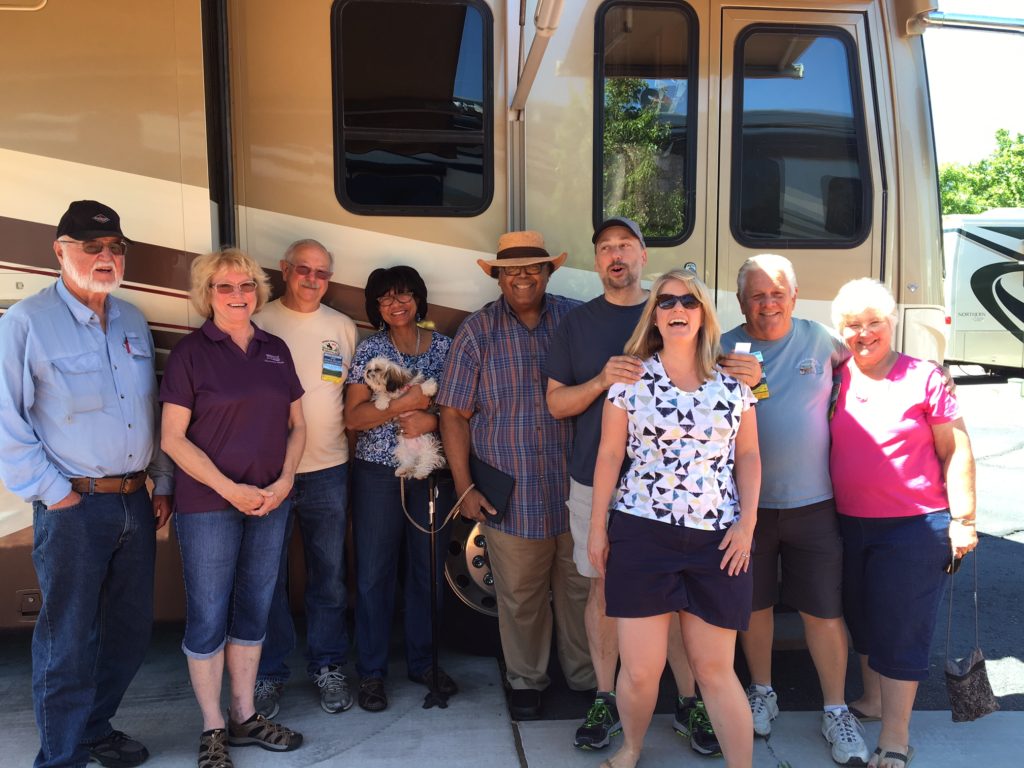 No neighbor across the street to put trash cans out or watch the place when we are gone (Mark and Sharon – we miss you guys). We haven't needed much so far, but we are mostly out on our own.
So that's the list. The 10 worst things we've encountered in the first quarter of our travels.
The stuff I thought I would put on a list like this back when we started ended up not being a big deal. Things like these:
Emptying the black tanks
Learning all the RV systems
Back-in spots
Driving
cramped quarters
limited storage
high costs
no privacy
lots of noise
None of them ended up being anything to worry about, and most of them aren't an issue at all.
So would these stop us from heading out to live Moho? Not a chance. 🙂