We headed for Fayetteville NC today.  About 30 miles outside Charleston, this truck passed us carrying the largest tires I have ever seen!  I have no idea what vehicle those tires are for, but I'd like to drive it one day!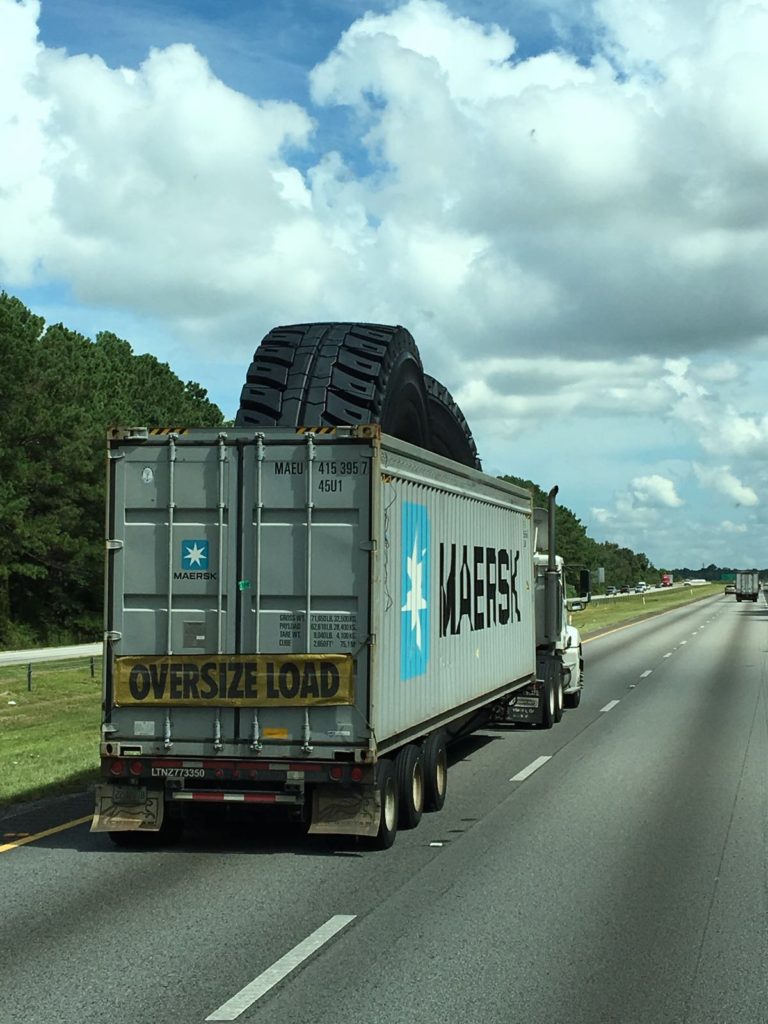 As we got within 50 miles of the border, we started seeing these crazy over-the-top signs for "Pedro's South of the Border."  I'm talking about a billboard every couple of miles.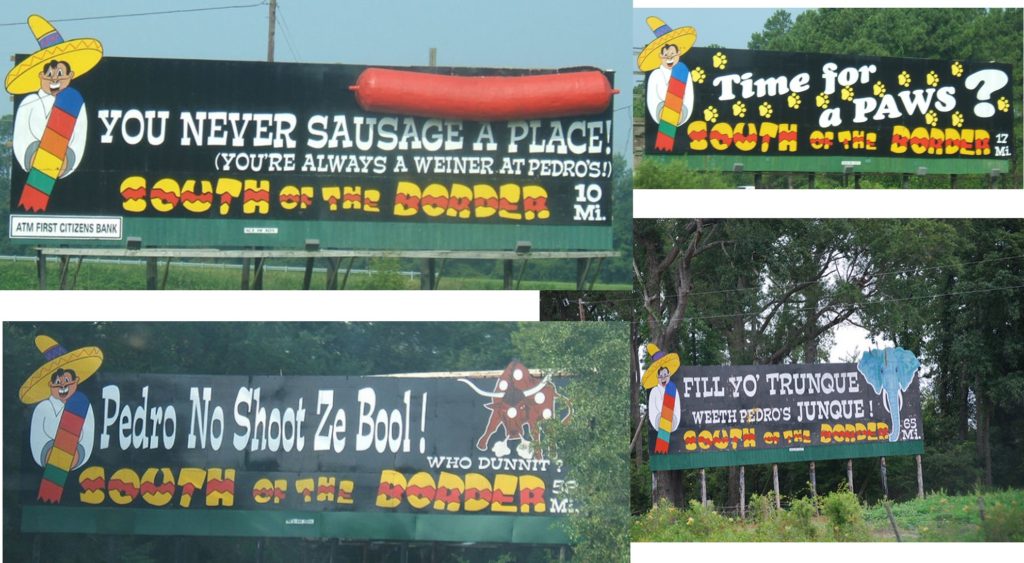 The billboards seem like something out of a time warp.  Apparently, they are quite the source of controversy.
As we neared Pedro's, we saw a massive tower with a Sombrero on top.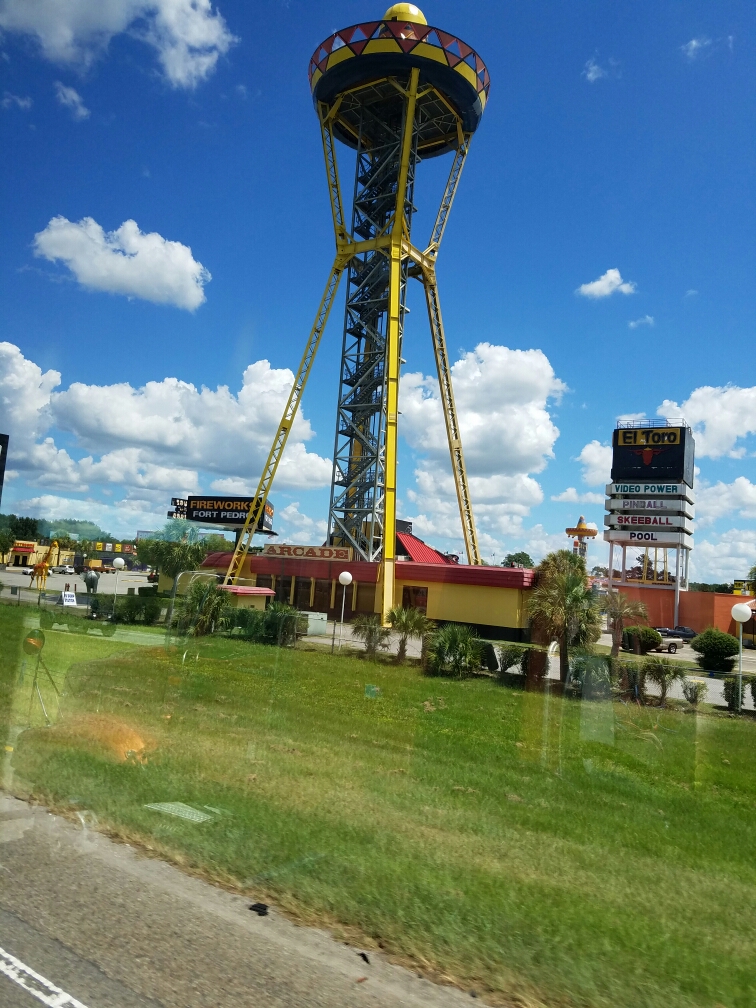 Pedro's is  one of the old-style tourist traps that tried to be a destination of its own for travelers making their way up or down the east coast.  Granted, when this place was built (1949), it was in the middle of nowhere and a place to stop for a while to let kids unwind some energy probably made sense.  In 1949, the "south of the border" theme was more entertaining than it is today.
The location just south of the North Carolina border was probably the inspiration for the name.  What else could it be?  I'm not a geographer but I do know Mexico is pretty far from here.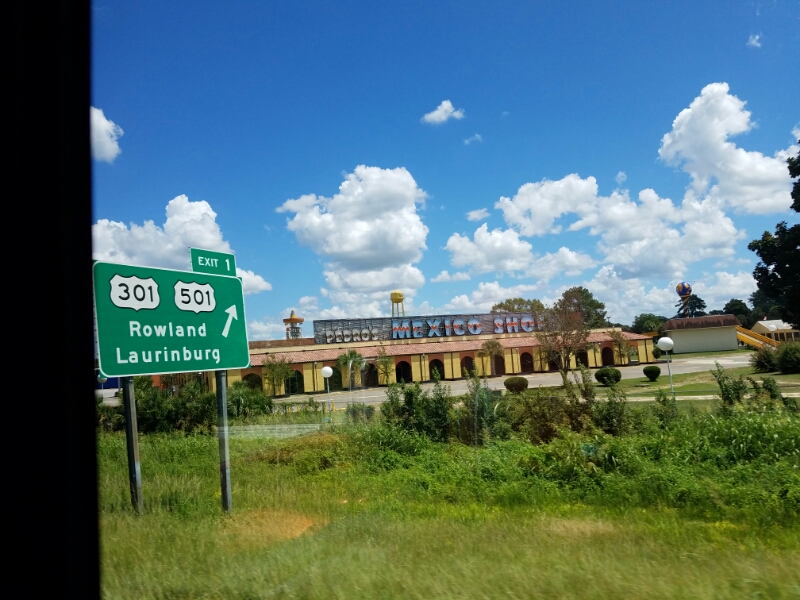 As we drove past, it was clear Pedro has seen better days.  There are plenty of gas stations along the highway now, and kids have more fun staring at their iPads than they would at places like Pedro's.  Only the gas station seemed to be open.
According to the Web site, Pedro's still offers a reptile lagoon, an amusement park called Pedro Land and the Sombrero tower is a 200′ tall lookout station.
Needless to say, we didn't stop, and judging from the empty parking lots, neither did most other travelers.  Still, after seeing at least 20 billboards it was tempting.
A few miles later we crossed the border into North Carolina.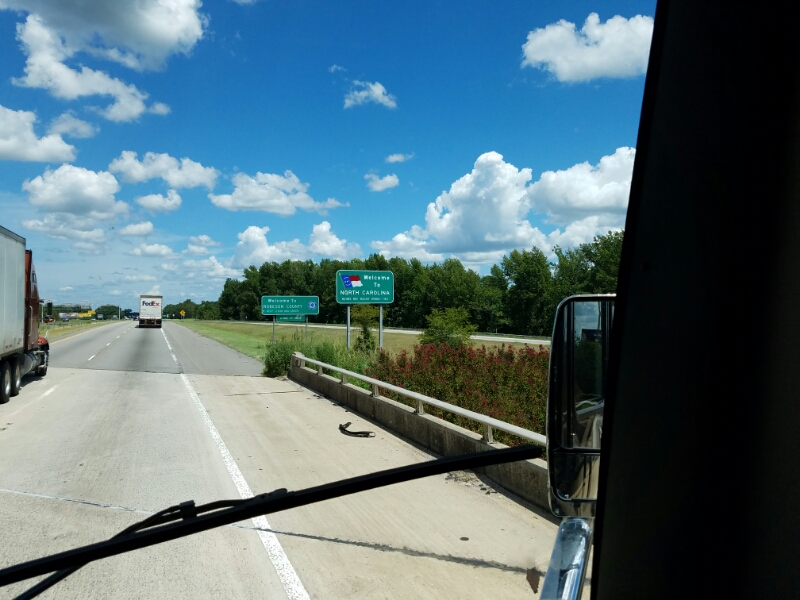 Roads were not crowded and we reached the campground outside Fayetteville in short order. We setup and added another sticker to the map!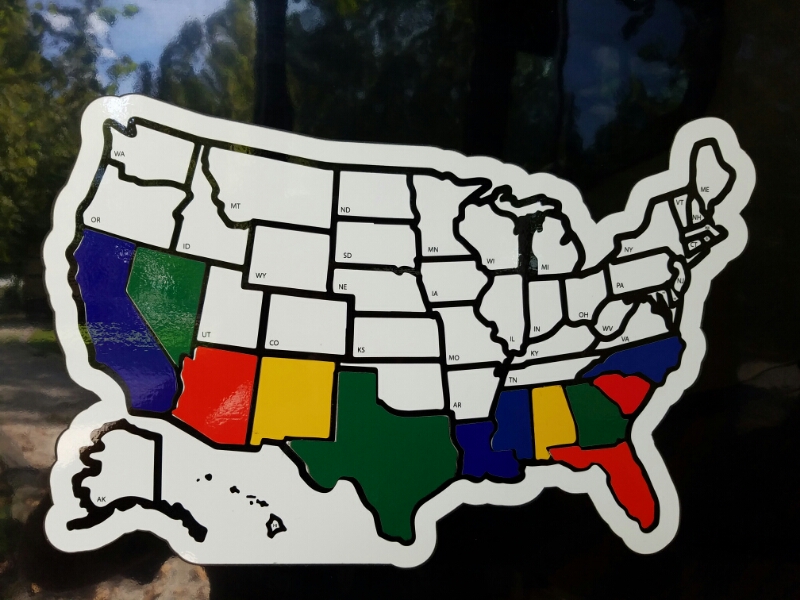 We picked Fayettville for no particular reason other than it is halfway between Charleston and Norfolk where we are headed next.  We are staying for a couple of nights so we have a day to check out Fayetville and see what we can find!