Neon boneyard park is a uniquely Las Vegas place to visit.  Tours are by appointment only, so if you want to go make sure you schedule in advance as they sell out daily. Often several days in advance.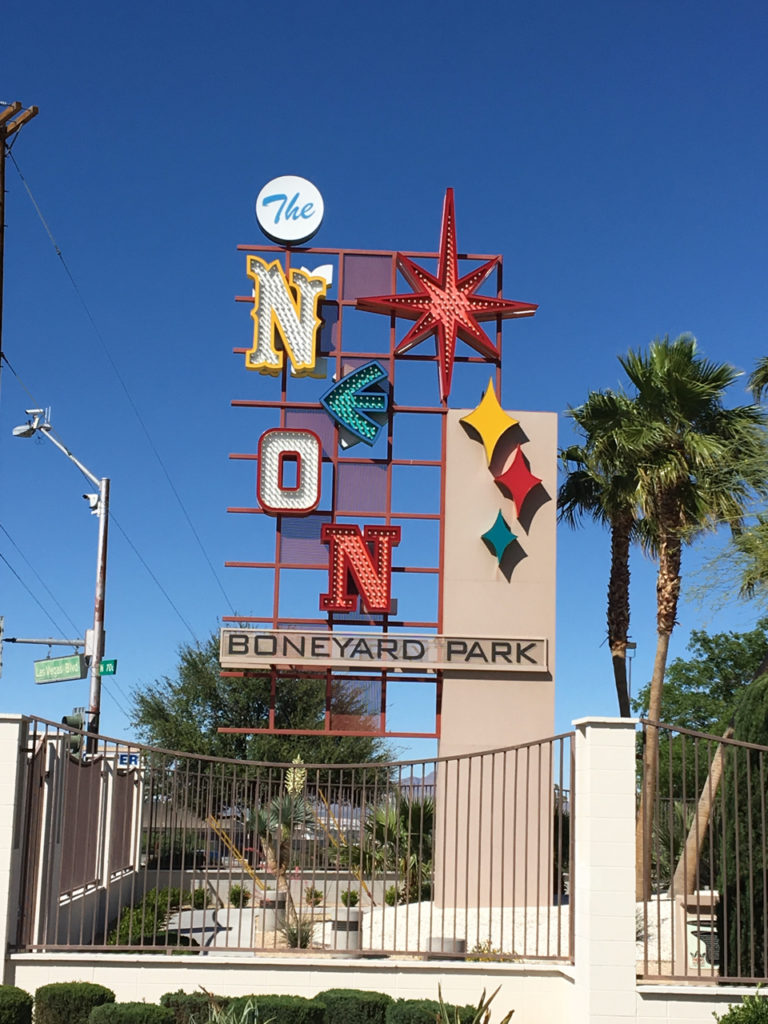 This park has evolved from a junkyard for old neon signs to an outdoor museum dedicated to the unique neon identity of Las Vegas.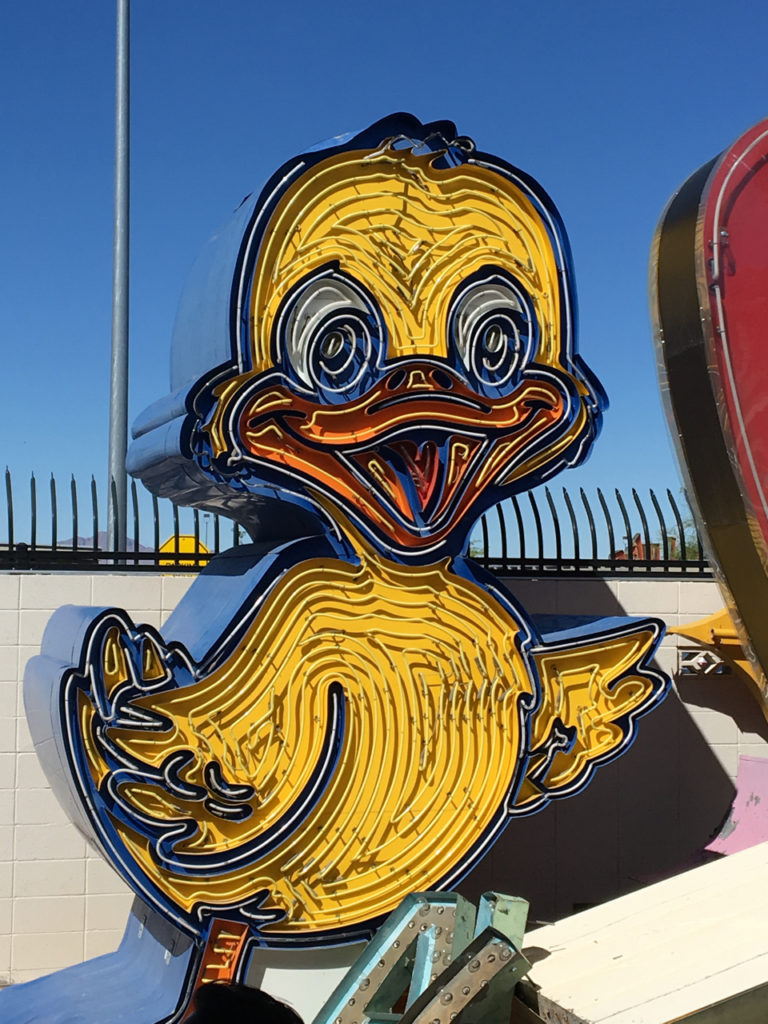 There are a lot of old neon signs including this one from the "Ugly Duckling Car Sales" lot in Boulder City. Its in remarkable shape even though it is unrestored.  Word is that they spent so much on the sign that the car sales business collapsed shortly after it opened.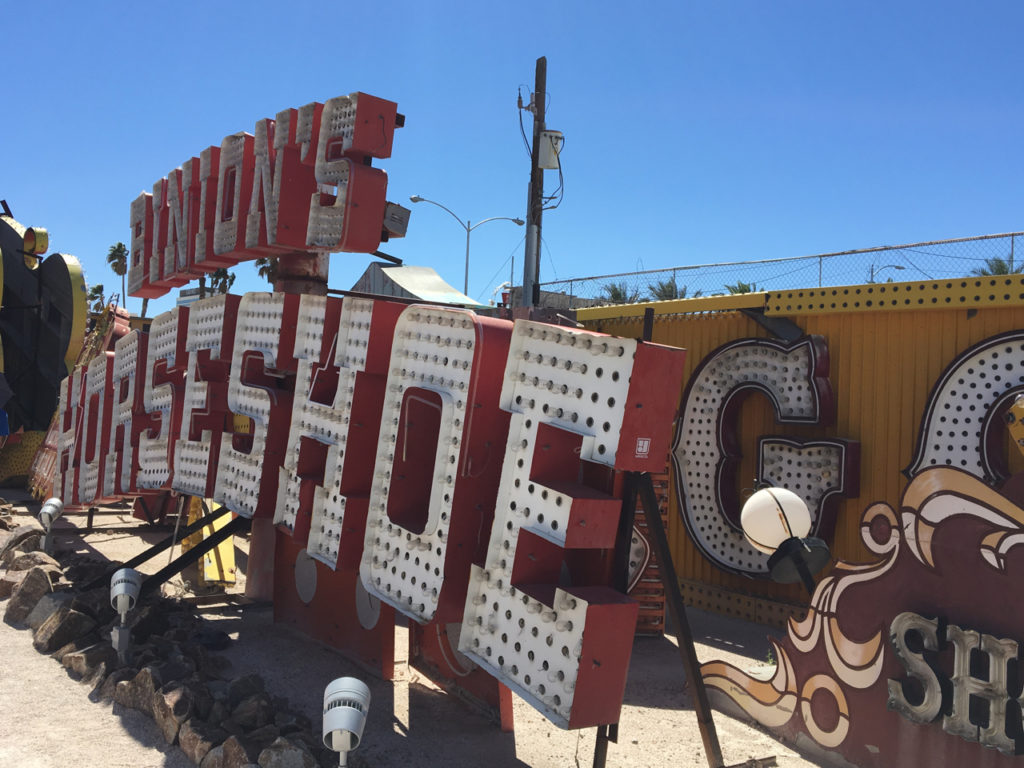 Who knew that these signs had an artistic style?  But they do. Quite a bit of art went into the typography and the overall asthetic of the signs.  This one happens to be in an old west style that is not used much anyone, and when it is used it is used to make the property seem to be from an older time period.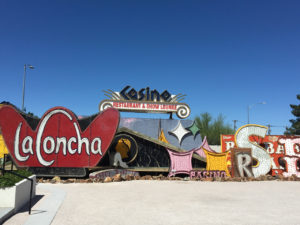 The museum is on the site of the old La Concha hotel, and still has the La Concha neon sign prominently displayed.
This sign was from the original Sahara.  The Sahara was one of the original "rat pack" casinos anchored the north end of the Strip from 1959 until 2011 when it closed for good.   Sinatra and Sammy Davis often performed here.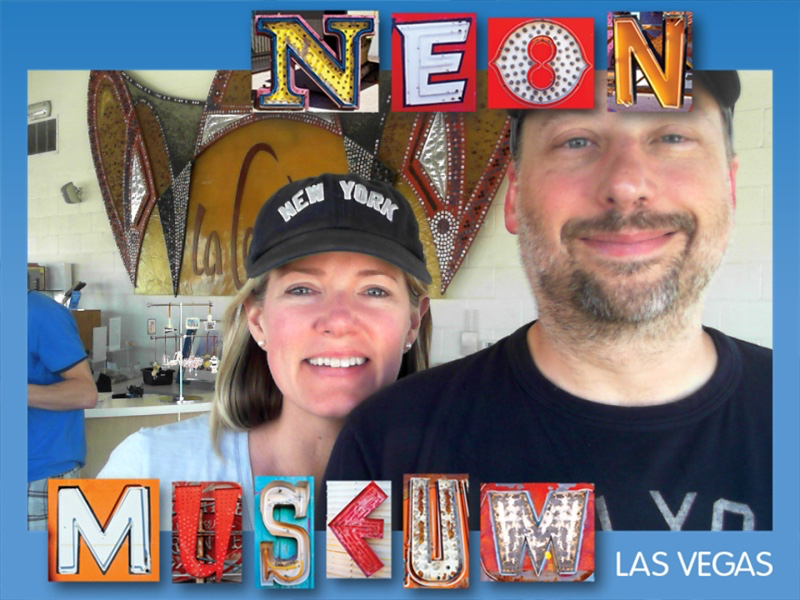 They even have a little kiosk where you can take a selfie and send it out.  So we did!