We made it to Lousiana today.  I think half of the drive was just crossing Houston!   Wow that is one GIANT metro area! Much like Phoenix and Denver, without any real geographical limits the sprawl just keeps growing.
One thing I really like that we saw in Texas and Louisiana are the markings on the highway lanes telling you where that lane goes. VERY helpful!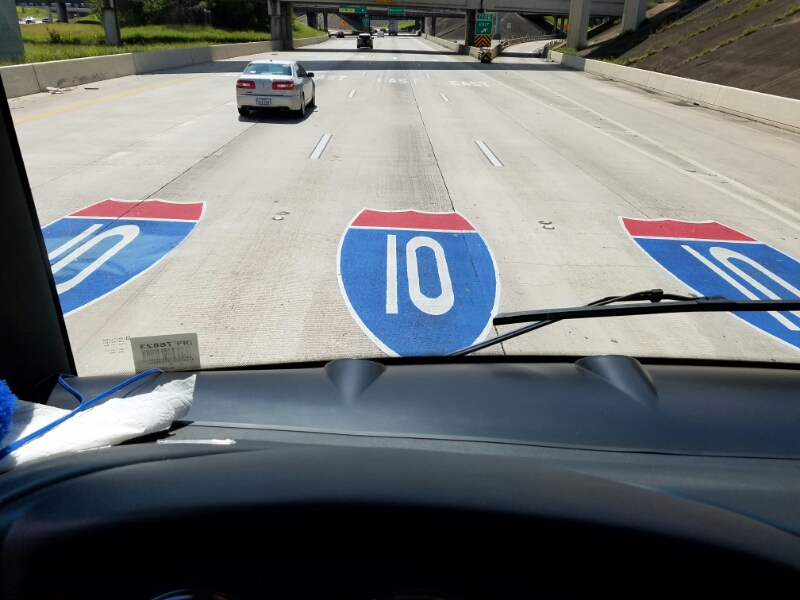 On the drive we passed directly under three different thunderstorms, one of which was very wet!  Fortunately, no hail and no strong winds! Plus, we got a good test of the windshield repair that we had done in Albuquerque. No leaks!
I washed the Jeep in Kerrville a couple of days ago and it is properly filthy again. I probably should just give up and let it revert back to nature.  Its a Jeep, so having it covered in filth would look somewhat normal, or at least that's what I tell myself.  I've come along way down the OCD cleaning scale from my former Porsche Club Concours days.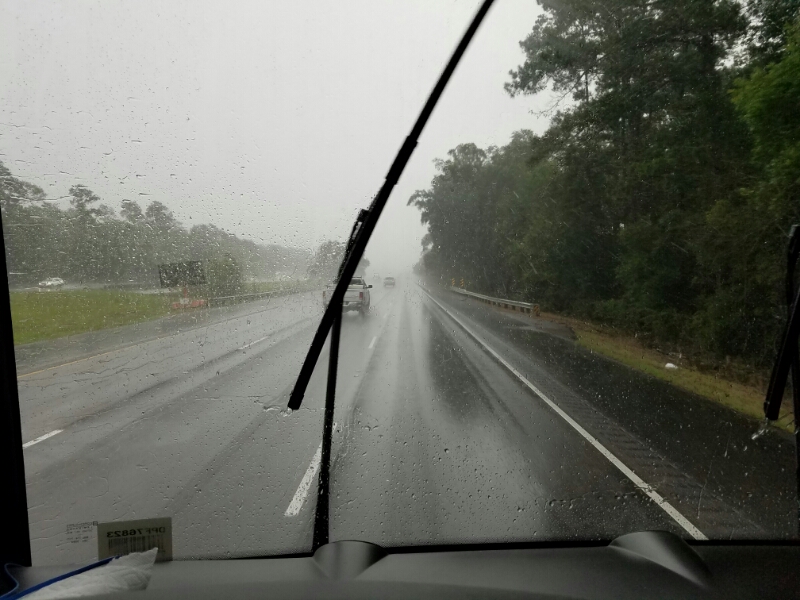 The border with Texas was well-marked, unlike the Texas border with New Mexico which isn't marked at all.  The border itself is right in the middle of the Sabine River.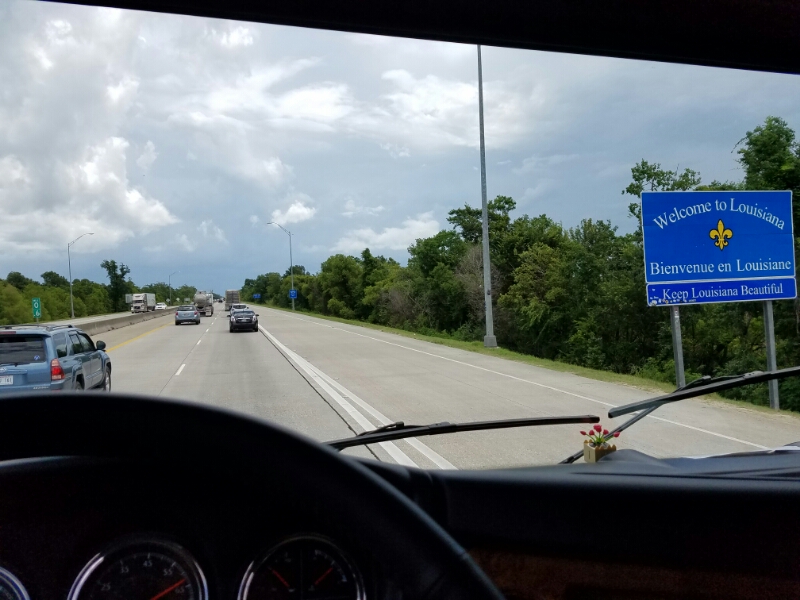 We had no reason to pick the Lake Charles area other than its about halfway between our west Houston stop and New Orleans. We also didn't know much about any of the campground choices so we just picked one.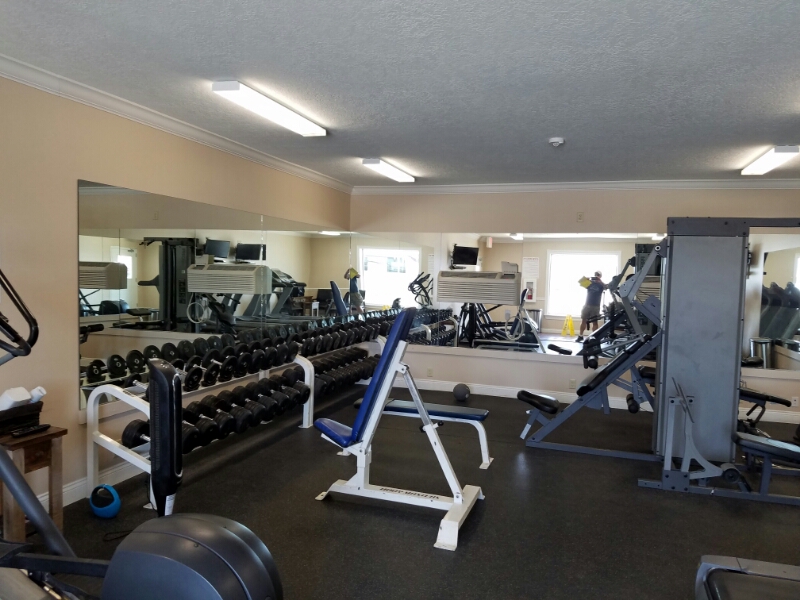 It is very nice!  Long paved pull-through sites with grass in between and a nice pond.  Two pools (one for adults only) and the nicest athletic center I have seen so far.  They had a set of barbells that range from 5lbs to 100lbs.  Many dedicated gyms don't have a barbell set like this one!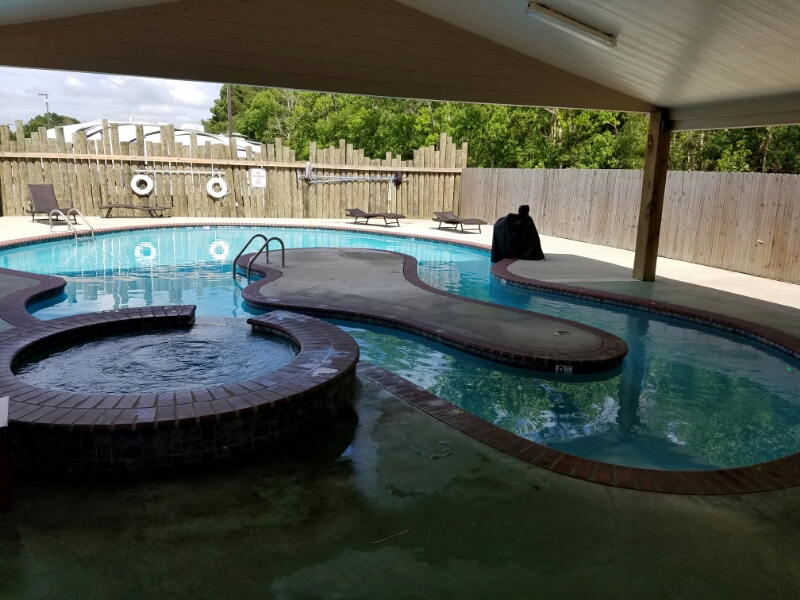 All for $35 a night (and cheaper weekly rates).
They have fishing here too, and the rules are pretty funny (I am NOT making these up):
Keep blood off concrete, it stains
We prefer you throw all remains by the fish cleaning station on the bayou located at the back of the pond near our overflow parking. The alligators and turtles will enjoy this and it prevents the smell in our dumpster.
Please refrain from eating crawfish and crabs in our motel rooms.
No fishing after 9pm.
Sounds to me like the "fish cleaning station" is also the "gator bait station."  It also sounds like we need to do a gator check before stepping out of the MoHo!
Stuff like this is awesome, and a bit part of the reason we want to see all these places!  I have never been to Louisiana so this is all new to me!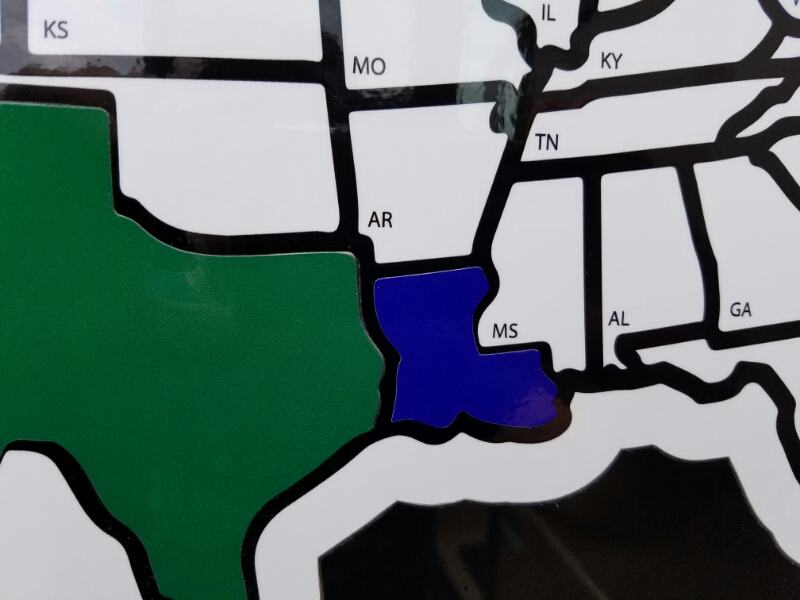 We are here for a day, so we will check out the area before we head to New Orleans.