Last night we pulled in all the slides, unhooked the water and sewer, raised the jacks, and inflated the suspension so we could sneak out of the campground at 7:00am for the drive back up to La Mesa.  We also hooked up the Jeep and setup the RVI Brake.
At about 7:05am, we were indeed ready to go and fired up the diesel.  Shortly thereafter, we were on I-4 and in spite of the early hour, once again stuck in Orlando traffic.
I have to say that Orlando traffic is about as bad as anywhere I have been. And unlike most areas, rush hour is pretty much all day and long into the night.  I-4 is particularly busy.  We calculated that we spent an average of 1 hour per day stuck in I-4 traffic, and we were only taking it 12-15 miles.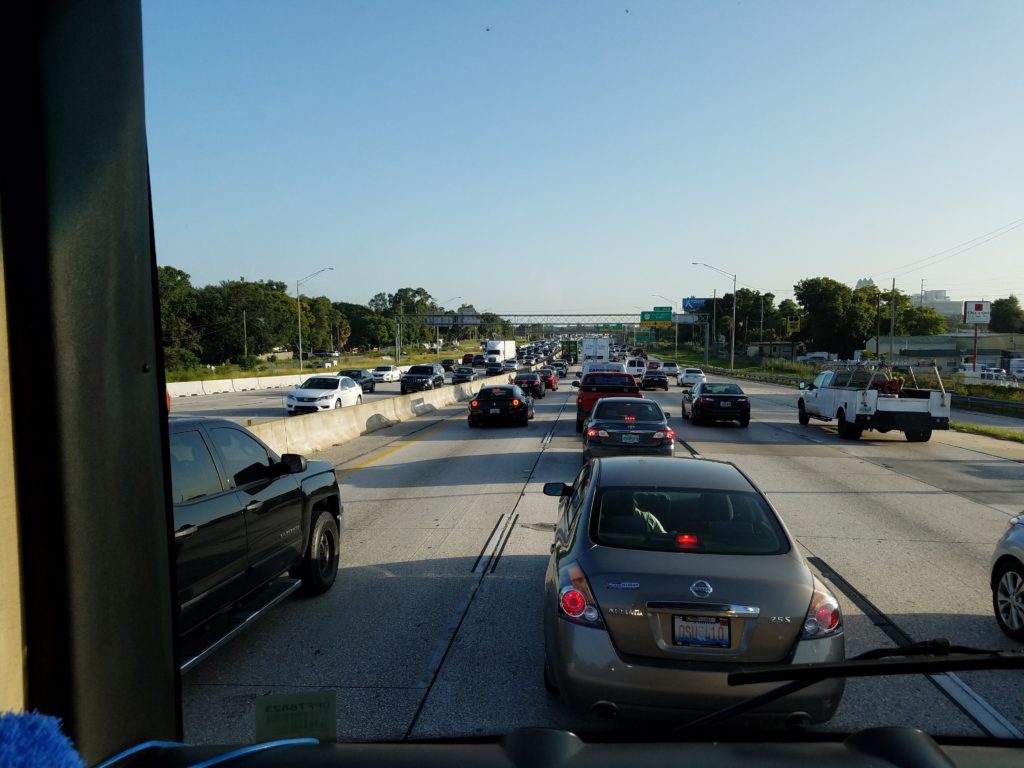 La Mesa is actually on the way to St. Augustine, our next destination.  So not really out of our way other than the extra day in Wekiva Falls/Sanford.  It should have been an hour away.  It ended up being almost double that due to traffic.
But, we arrived before 9:00am and Nathan, our service advisor, was waiting for us.  They pulled the MoHo around to the service area almost immediately after pulling in and unhooking the Jeep.
Thanks to my – ahem, applause please – incredible troubleshooting skills, it was pretty clear the leak was behind the Dometic awning.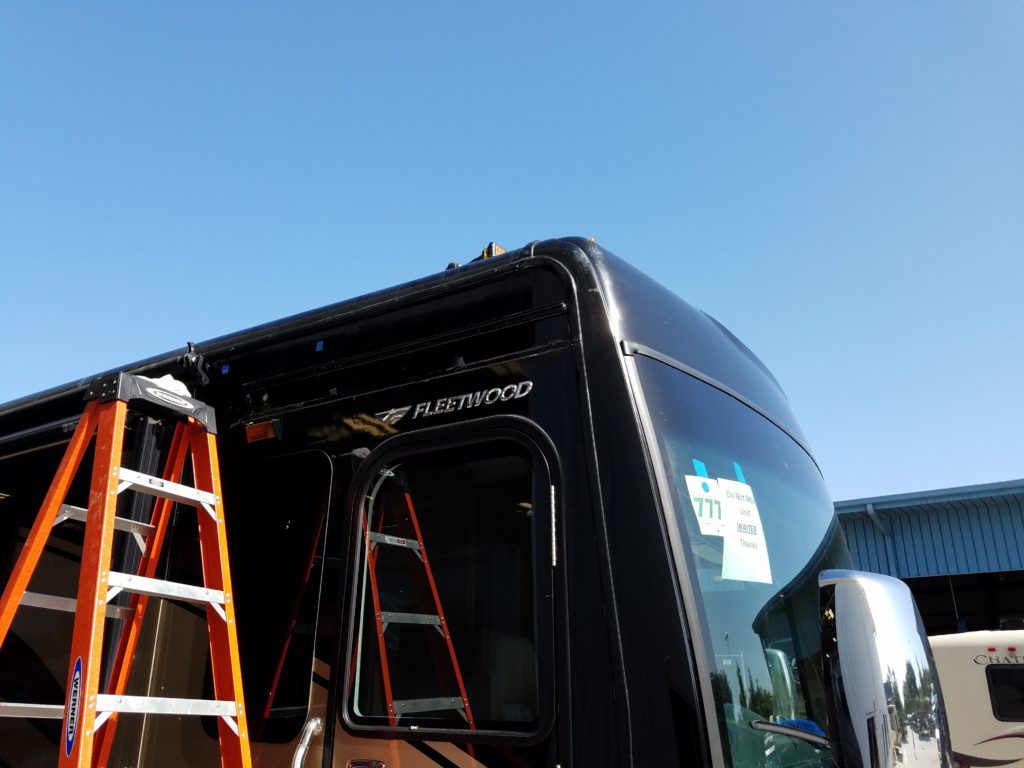 The tech took the awning completely off. He found the butyl tape had disintegrated and was allowing water behind the awning where it then found its way into the body via a mounting screw.  He fixed that, reinstalled the awning, sealed the screws, and that was that.
We left about 3 hours after we arrived and drove back to Wekiva Falls (same spot as before, #263) to test the repair.
I fired up the ACs which promptly began generating condensation water that ran down the rain gutter and onto the awning.  NO LEAKS!
Wahoo!!!  I'll give it a few more days before I call this completely fixed, but I believe it is finally repaired!!