Sadly its our last day in Kerrville!  Where did the time go?
For our last day, we decided to take advantage of the heat and head for the river.  Specifically, the Kerrville-Schreiner park where we rented a kayak!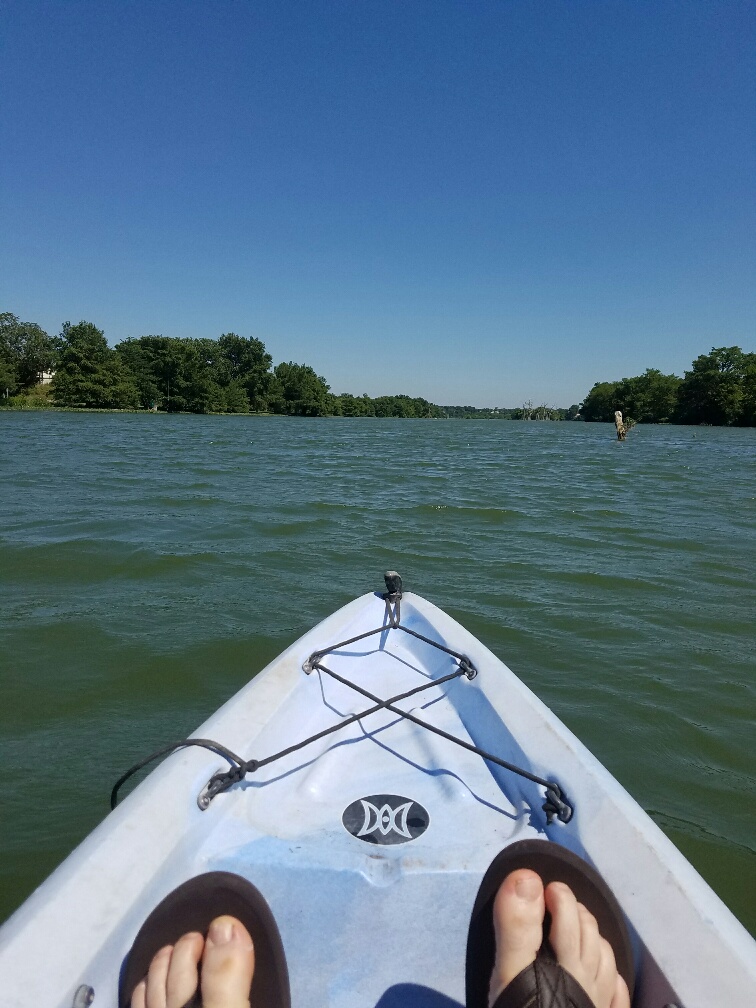 It was hot but pretty nice out on the water!  We paddled up about a mile and then drifted back down the river. Along the route, we saw turtles sunning themselves on dead trees that were sticking up out of the water.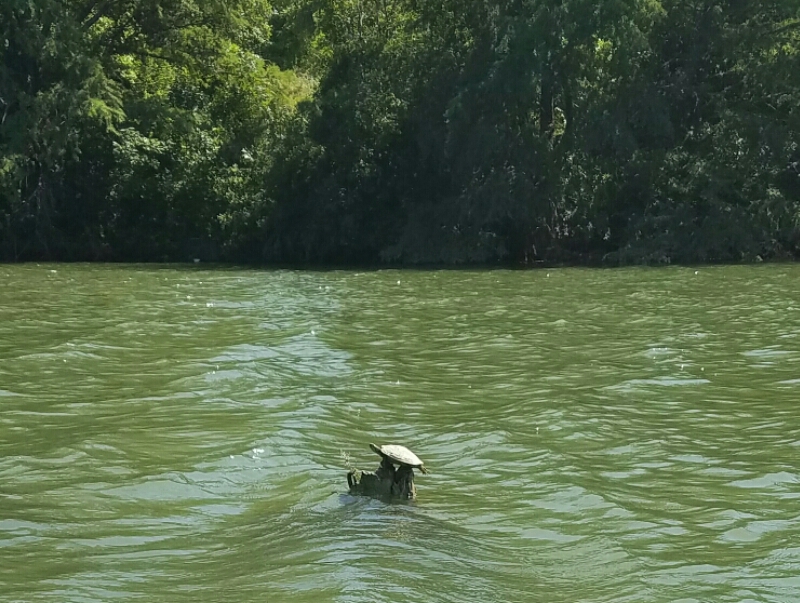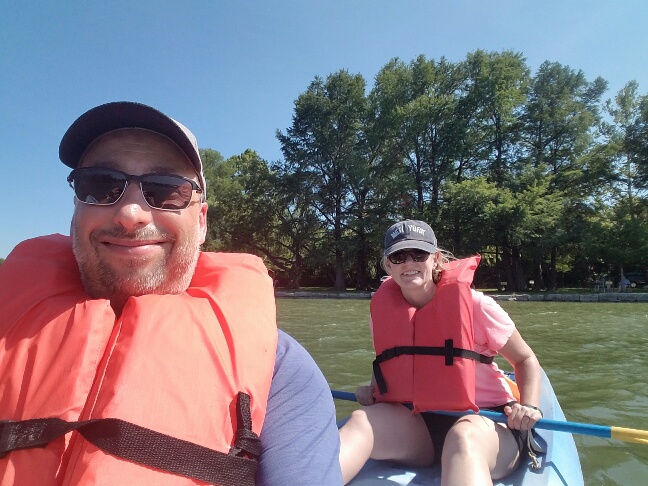 The ducks and geese were out on patrol, letting us know who really owns the river.
We came back into town and stopped at the H E B.  They had a sushi chef on site so we decided to try it out.  It looked pretty damn good!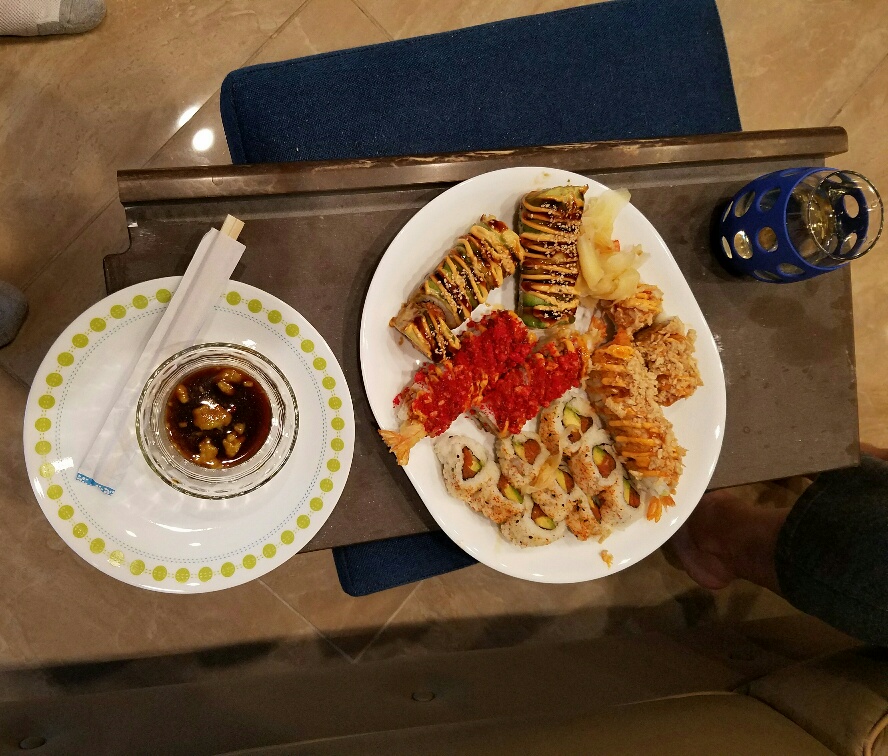 We brought the sushi back to the MoHo and paired it with a Sauvingnon Blanc we got in Fredericksburg.  Both were delicious!!  We were particularly impressed with the sushi and the wine paired excellently with it! So don't be afraid of grocery store Texas sushi from the H E B.
Today was a great final day in Kerrville!  We will miss it as we head east!