I read a bumper sticker once that said "A bad day fishing beats a good day working."  Which kind of described the way I felt today about the RV.  Sure, we have a nasty water leak.  Two days after the storm I'm still draining some water out of my cabinets.
But today the sun was out and we walked 8 miles around Folsom lake on some absolutely beautiful bike/walking paths in some absolutely beautiful weather.
We had to move spots, by the way, since we were only booked through Friday night and decided to stay an extra day. Only our spot (#55) was booked so they moved us to the "overflow spot" (#50).  They are very nice here.  Charlotte, one of the camp hosts, was really nice about helping us.  She even took a tour of the MoHo, and was either very impressed or put on a good act. Either way, it was nice!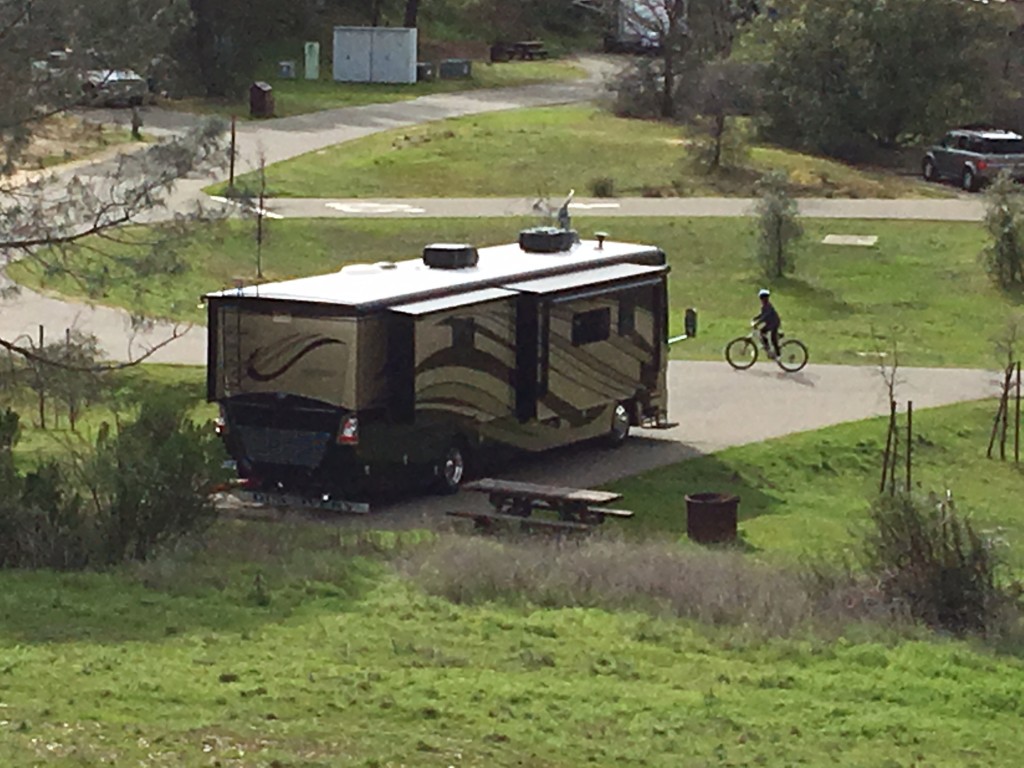 Heather drove the MoHo from our original spot to the new spot over some absolutely tiny single lane campground roads, and then backed it into the spot.  She even did the entire setup process for practice – dump air suspension, hydraulic levelers, slides out, engine off, water hooked up, sewer hooked up, power hooked up, etc).  We were pretty excited because we only screwed up a couple of things, and those were really minor.  We might actually be getting the hang of this!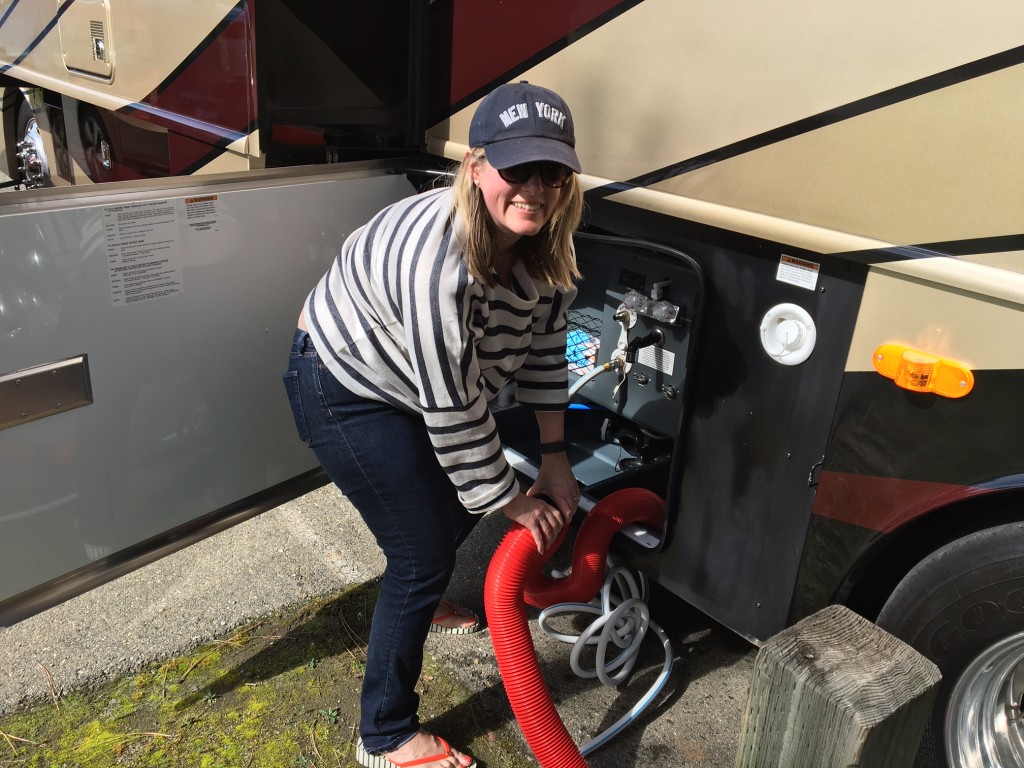 We got all settled in and then took our walk – no hurry, no timeline, no crazy cell phone to check, no emergency at work, no urgency at all. It was really nice.
So yeah – we have a slide that leaks, another one that probably will leak, and maybe some hidden damage.  That's what warranties are for. But in spite of all that, today our "bad MoHo day" still beat a good day working!