After 5 weeks in Florida, we said goodbye to the Sunshine state and set our compass northward. Well, not goodbye, maybe more of an "until we see you again" since we will be back.
Anyway Savannah Georgia is our destination. An easy drive up I-95 from St. Augustine.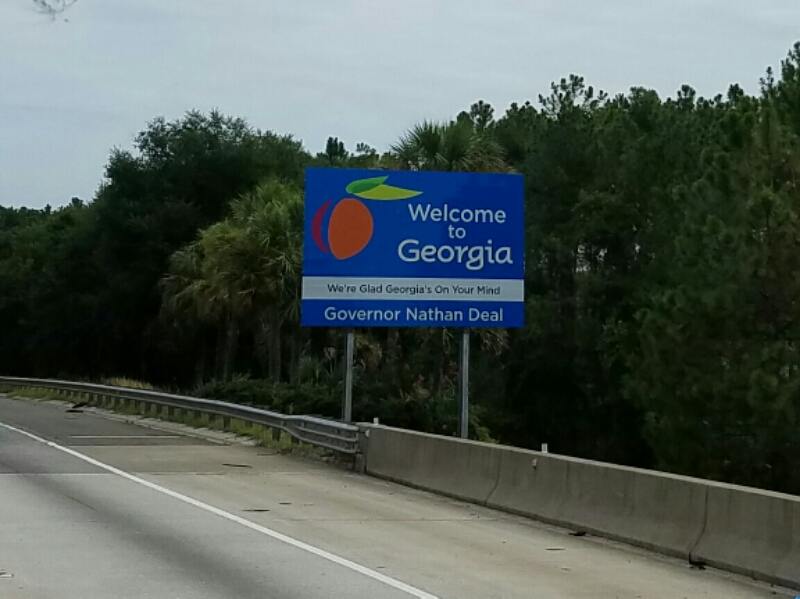 I-95 is 3 lanes wide and traffic was mostly light. We had heard that roads east of Texas are narrower and more congested but -so far anyway- we have found that not to be the case. I expect it will change as we get further North.
Crossing into Georgia allowed us to put another state sticker on our map! We have now completed the US southernmost states tour. I don't know if that is a real thing or not. Actually, maybe we just made it a real thing!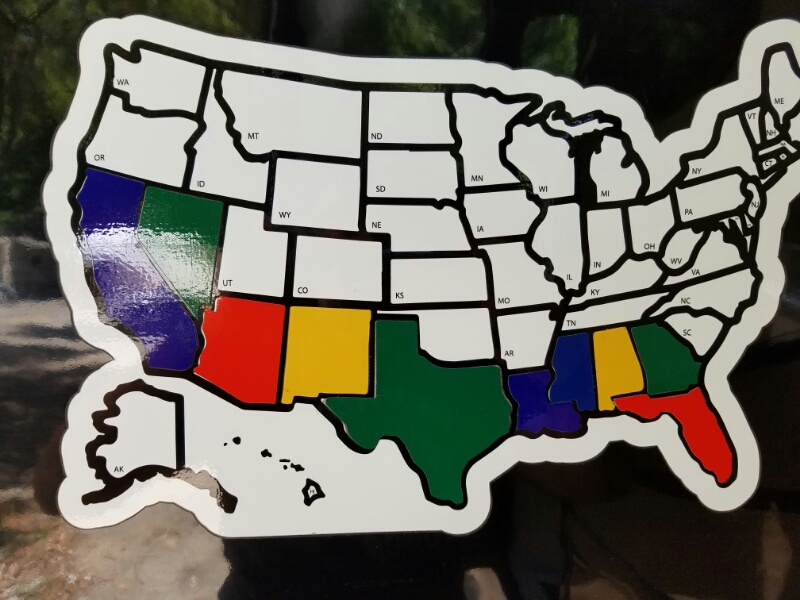 The RV campground we are at, Savannah Oaks, is well named. We are indeed surrounded by massive oak trees covered in Spanish Moss. Cicadas call out from the canopy and frogs croak from the river which runs behind the campsites. It is a very Southern feeling place.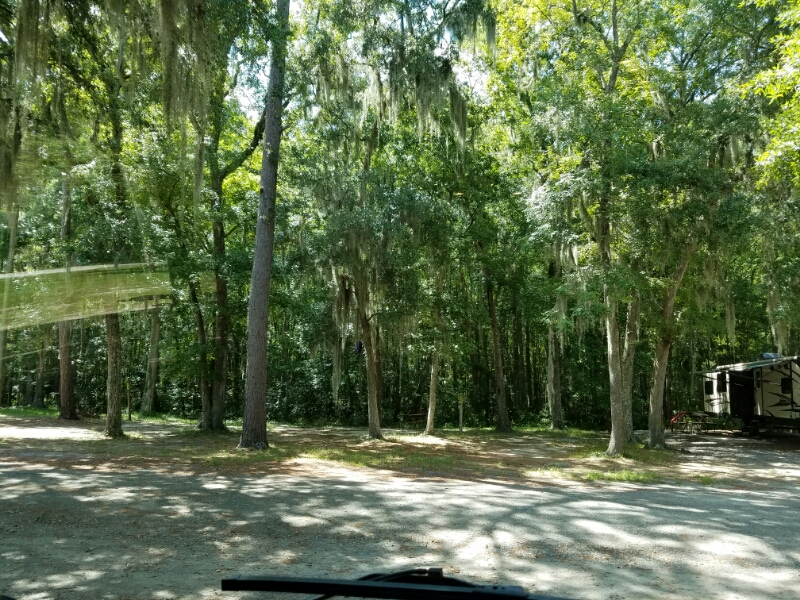 The campground has been renewing the campground, which is rustic. Our space, #41, is a new pull-through long spot created by merging two older spots. It is at least 75′ long.
Unfortunately given the oak trees, nowhere in that 75′ are we able to get our dish to lock on to the satellites. On the flip side, being shaded means our AC units are not constantly running and the overall temperature is much more pleasant.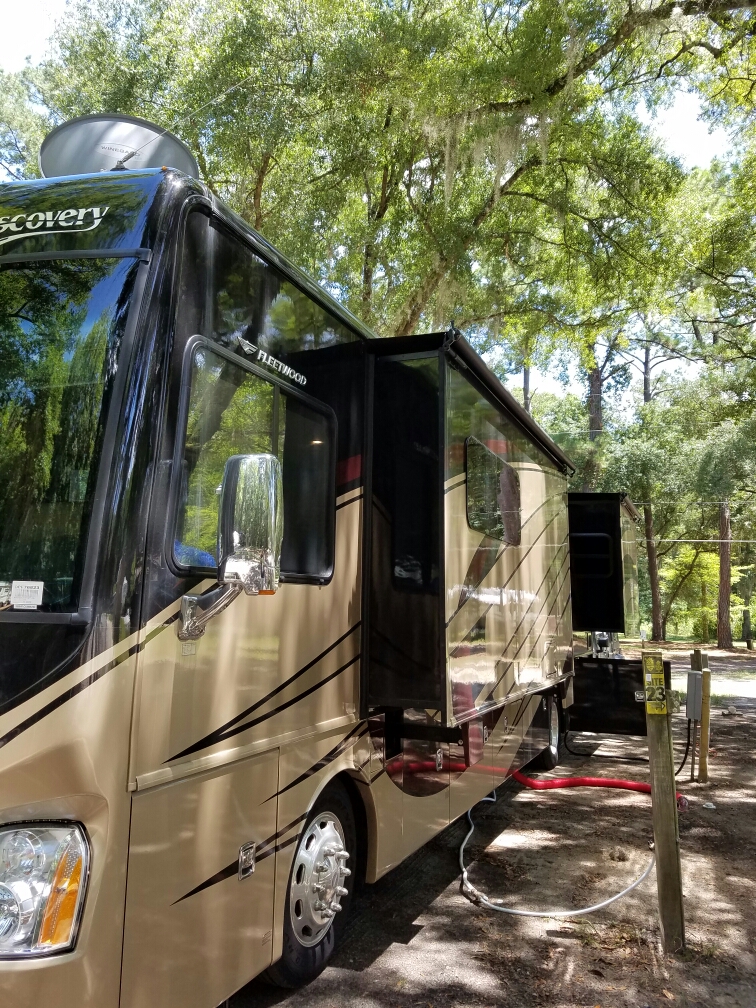 The campground is about 10 miles from downtown Savannah and out in the country. It is very isolated and very quiet. It feels like we are camped out in the woods.
Most of the large spaces like ours are empty, and the few people who pulled in have only stayed one night. Passing through on their way to somewhere else.
The other sites seem to be mostly long-term travel trailers and 5th wheels. Half seem to be the (semi)permanent home of their owners who are at work all day. The other half appear to be basically in ready-to-use storage. Maybe used for fishing on the weekends?
The nice part of travelling in the south in the summer is that campgrounds tend to be empty as people have headed north. In the winter, these same campgrounds will be full to capacity.
Meanwhile, on to Savannah for us!