Heather drove from Meteor Crater to Gallup New Mexico today!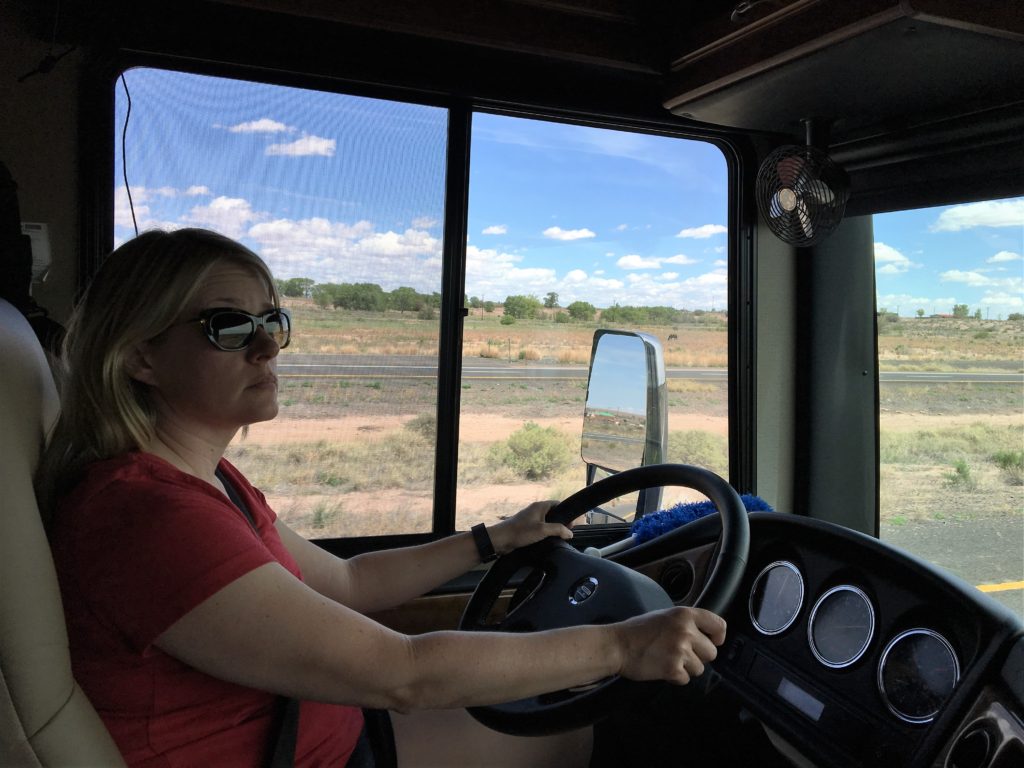 She braved multiple cone zones along our route. It seems that there are two seasons in most of the West.  Winter.  And road construction.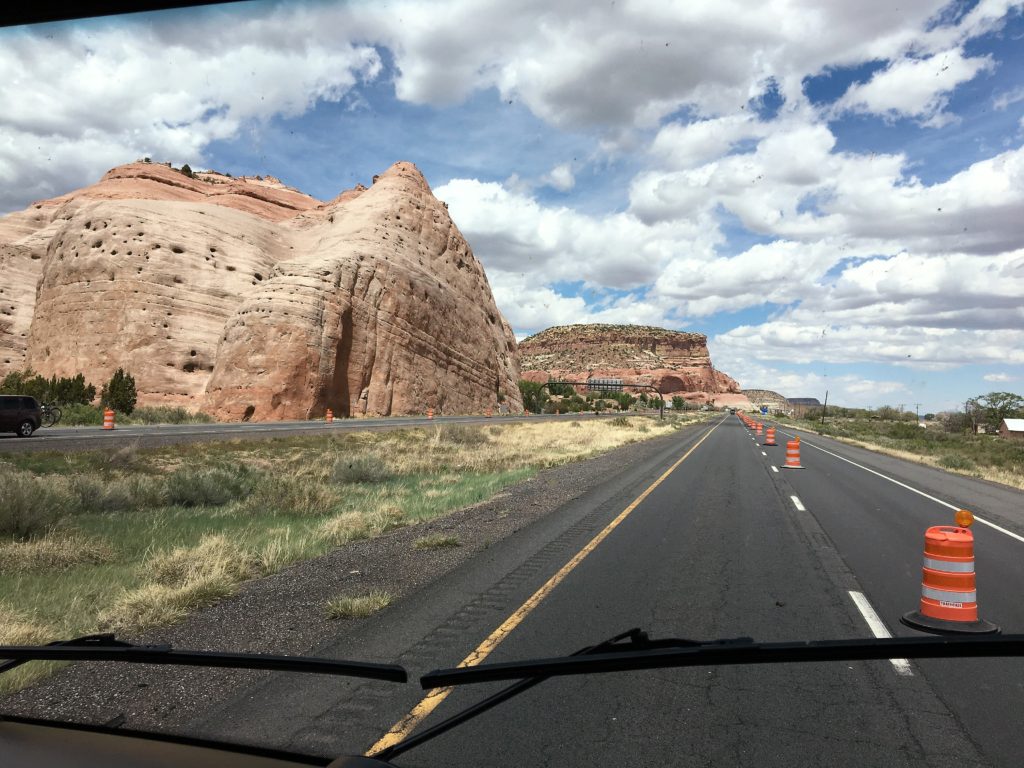 The flat desert of Arizona gave way to red sandstone bluffs and mesas as we approached the New Mexico border, where a sign appropriately displaying chili peppers greeted us.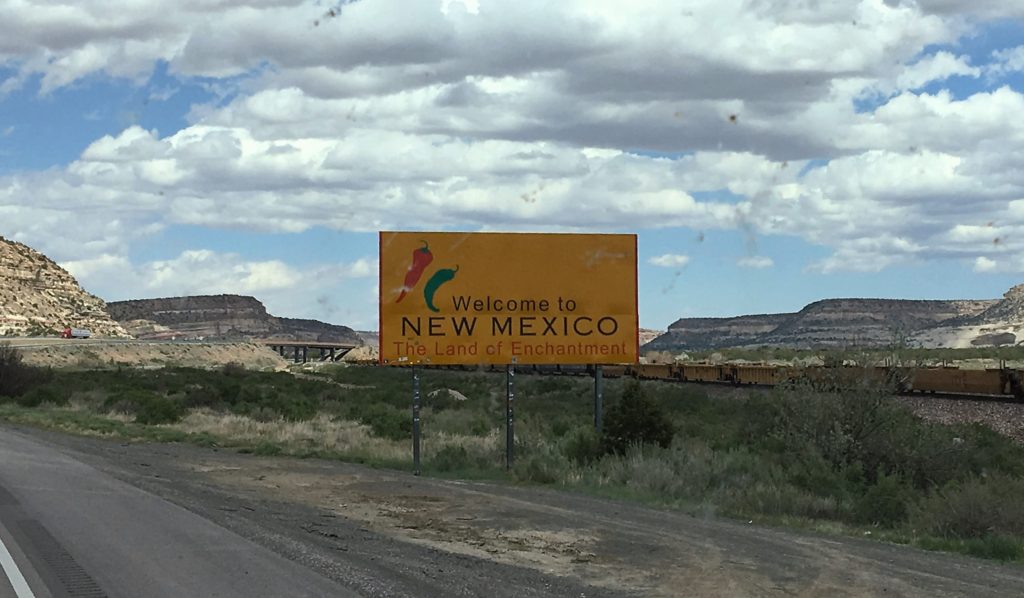 New Mexico may be the "land of enchantment" but that enchantment is always smothered in green chiles.
Gallup let us put our 4th state sticker on the map, which is exciting!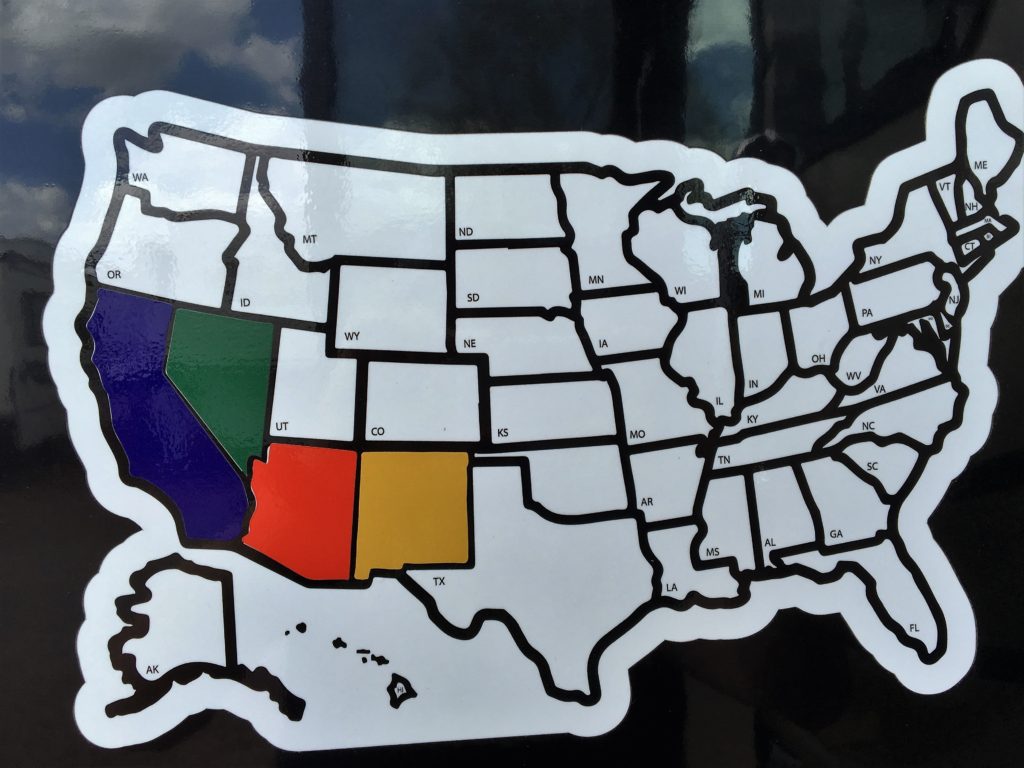 Gallup was not a destination, but a waypoint on the route to Albequerque and Santa Fe.  Still, we were determined to see what Gallup had to offer.
Probably its biggest claim to fame is the El Rancho hotel.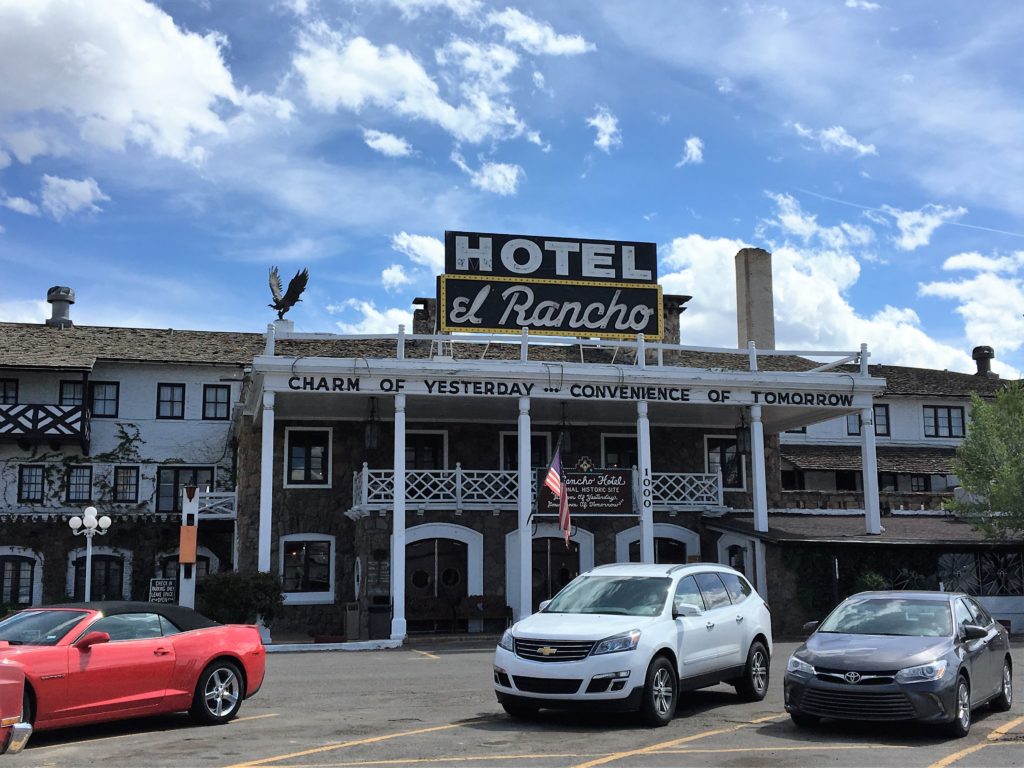 Built in 1937, the El Rancho is themed after a large rancho-style hacienda. It welcomed many movie stars shooting the westerns that took advantage of the scenery around Gallup to make many movies in the 1940s, 1950s, and 1960s.
Starts like Kirk Douglas, Katherine Hepburn, Spencer Tracy, Jane Wyman, John Wayne, and even Ronald Regan called the El Rancho home while they worked on location.
The hotel hasn't really changed since it was built, and the very historic lobby features a massive display of movie star memoribilia.  Mostly head shot pictures signed by the stars.
If you are in Gallup, stop by the El Rancho for that taste of Hollywood westerns from the golden age of film.  It won't take you more than 30 minutes to see the place.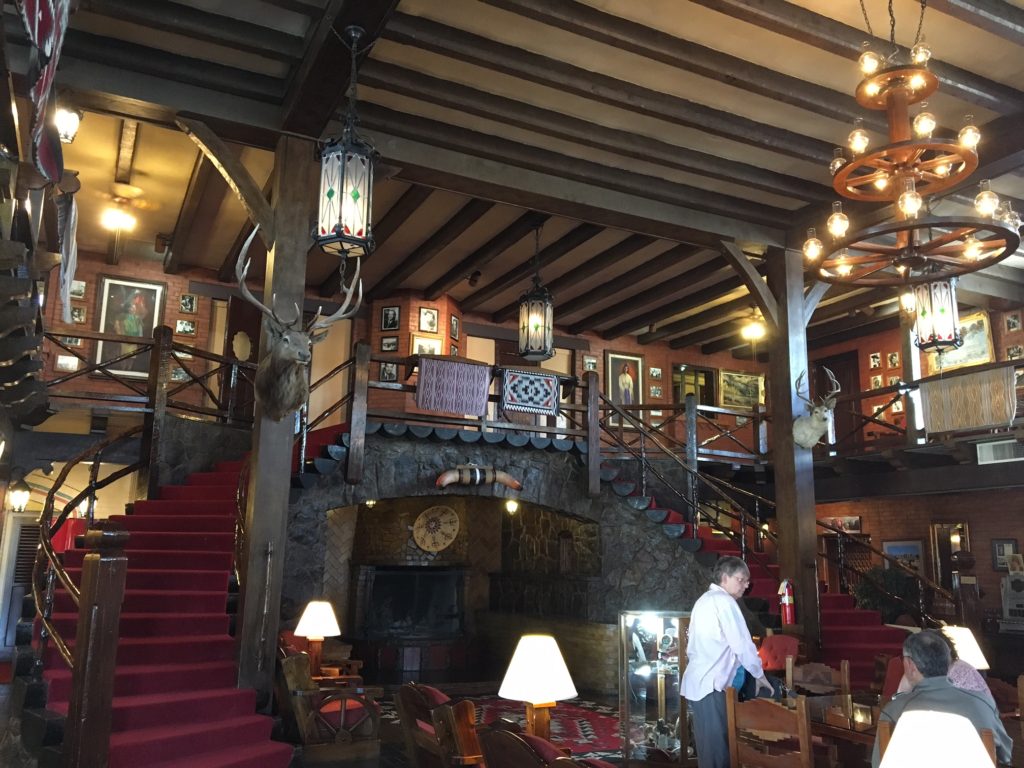 They have a restaurant on site that is similarly frozen in time.  It looked really cool in a retro way, but the food reviews were very mixed with a lot of "frozen food" comments so we chose to dine elsewhere.
We chose Genaro's Cafe, a local favorite.  Oh man, was it GOOD.  My mouth was on fire after, but I loved every bit of it!  Oddly, Genaro's has no liquor license so the Dos Equis or Modelo that would help quench the fires are nowhere to be found.
It did appear that Gallup had some hiking and biking trails, but we didn't try them.  Gallup seems like a good place to stop for a night, but not a place to plan a long weekend.