We really turned Philly into a sightseeing stop! A far cry from the 1 day I had originally planned to stay so I could run up the "Rocky steps" and see the Rocky statue at the Art Museum.
Philly turned into one of those really nice surprises that I didn't expect but thoroughly enjoyed!
Kind of like finding $100 bill stuck to the bottom of my shoe. Hell, these days, since we're on fixed incomes, its like like finding $1 stuck to the bottom of my shoe.
Of course, Philly turned into such a nice surprise mostly due to my own lack of research into what Philly had to offer…so I didn't expect much. Maybe I should do less planning more often! LOL
Anyway, now that we have a few extra days, we have time to actually go INSIDE the art museum!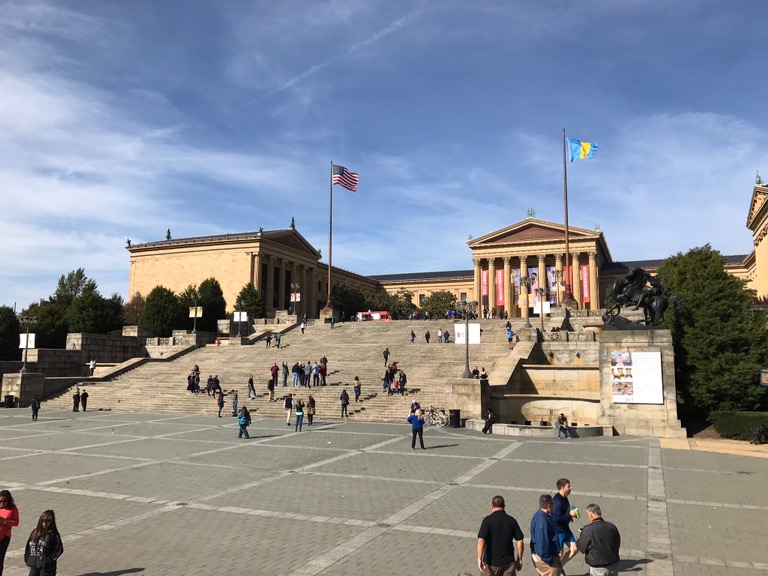 Right away, we realized this isn't a modest small-town art museum. The lobby is spectacular!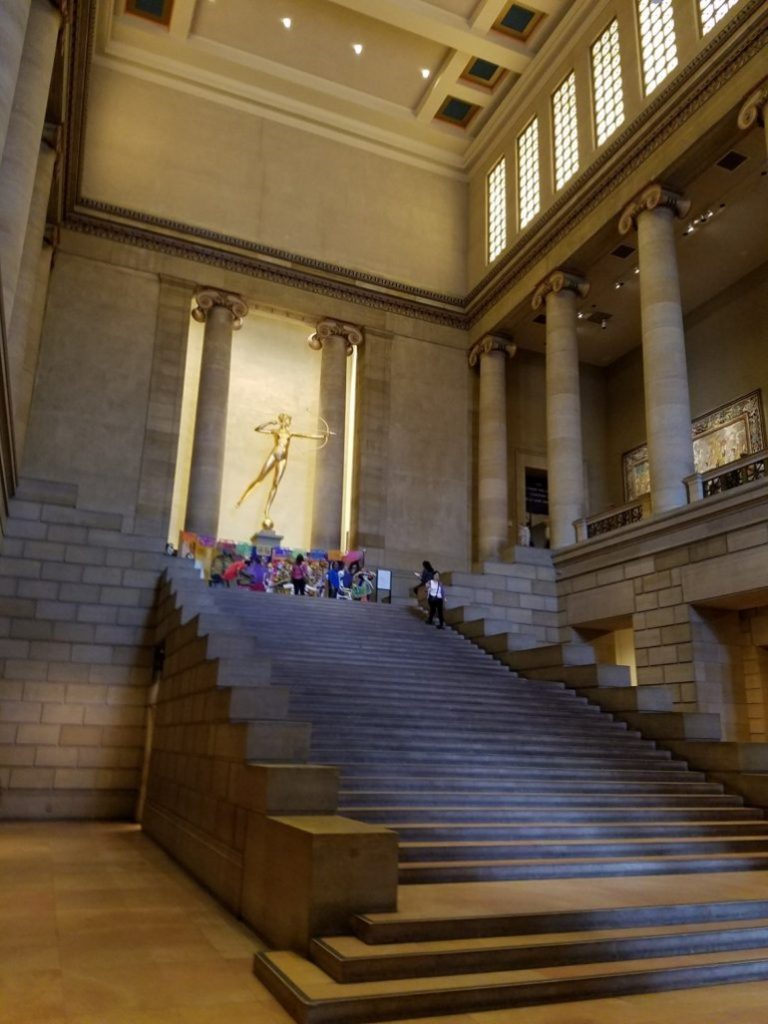 I won't bore you with lots of pictures of, um, lots of other pictures. But suffice it to say the collection here is phenomenal! The museum has over 250,000 items in its collection and I think we saw most of them. Every kind of art you can imagine from medieval to modern, impressionist to Italian renaissance, Asian to armor – its all here!
A few of the highlights, for me anyway, were the rooms that were setup to show off architectural and building art. One room felt exactly like an ancient Chinese temple, complete with stone pillars at its entrance.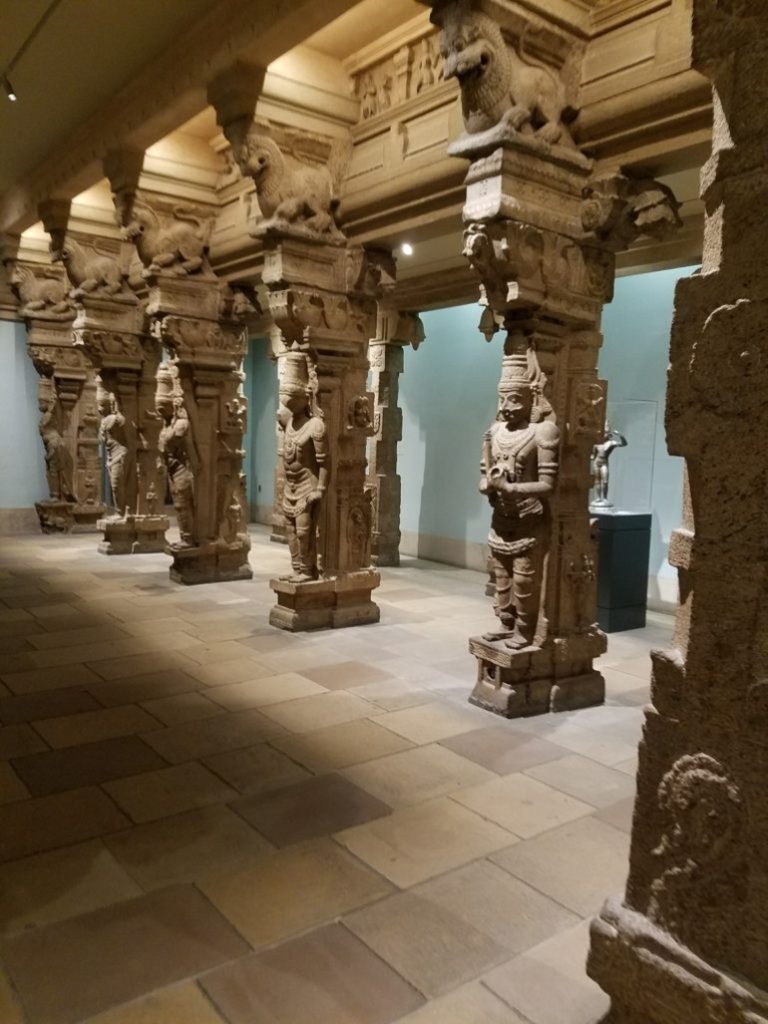 Another room opened into a small Japanese village with stone walkways, bubbling fountains, zen gardens, and bamboo pagodas.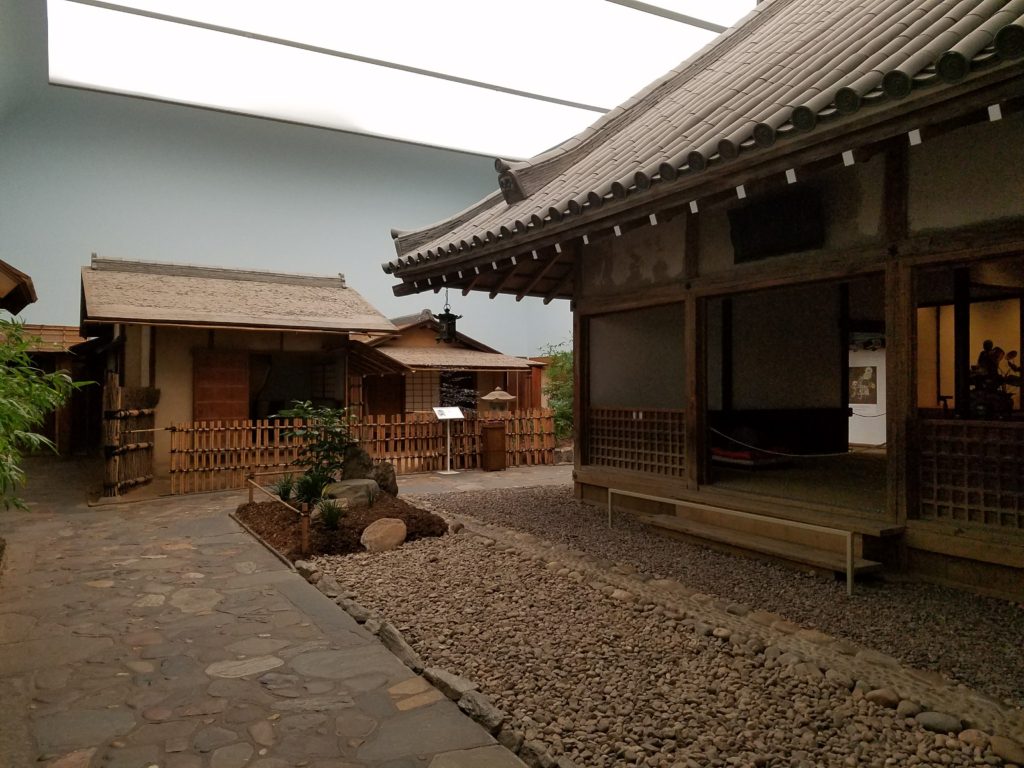 Europe was featured too, with several rooms setup like stone cathedrals and rooms from historical castles, chateaus, and villas.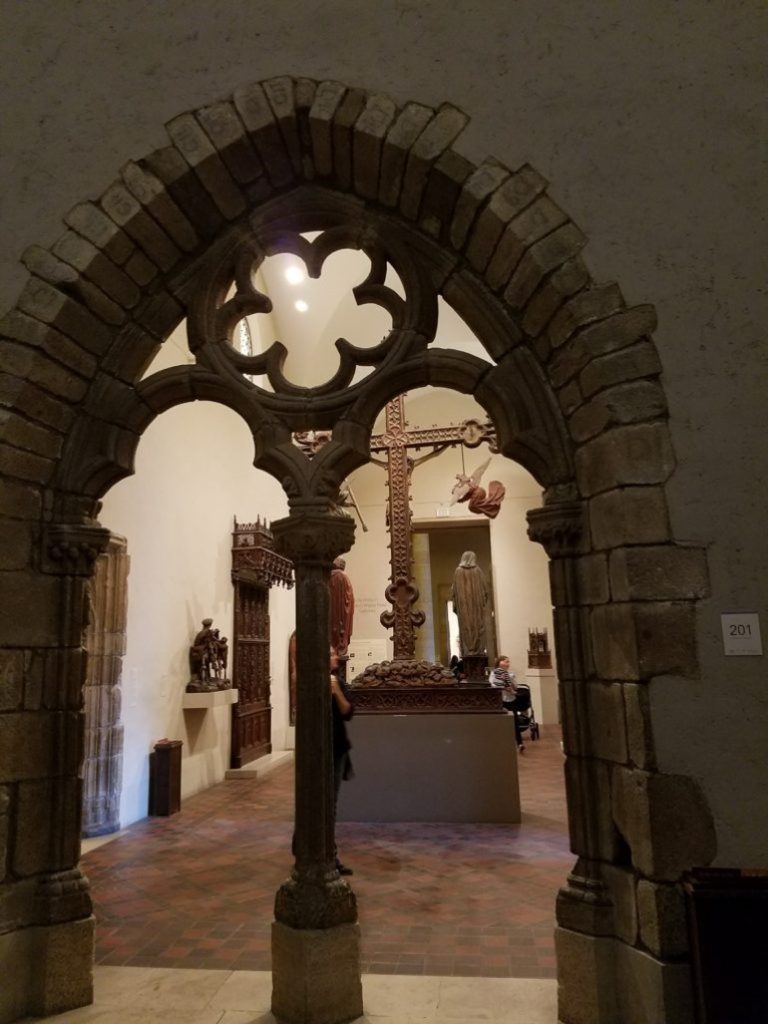 It would be VERY easy to spend an entire day just walking through the museum. We saw 80% of it in half a day but moved at a fairly fast pace through some of it. It is very similar to the Met in New York, although the Met is larger. The Philly museum is a close second though.
Well worth a stop!
Up next for us was the first zoo in America!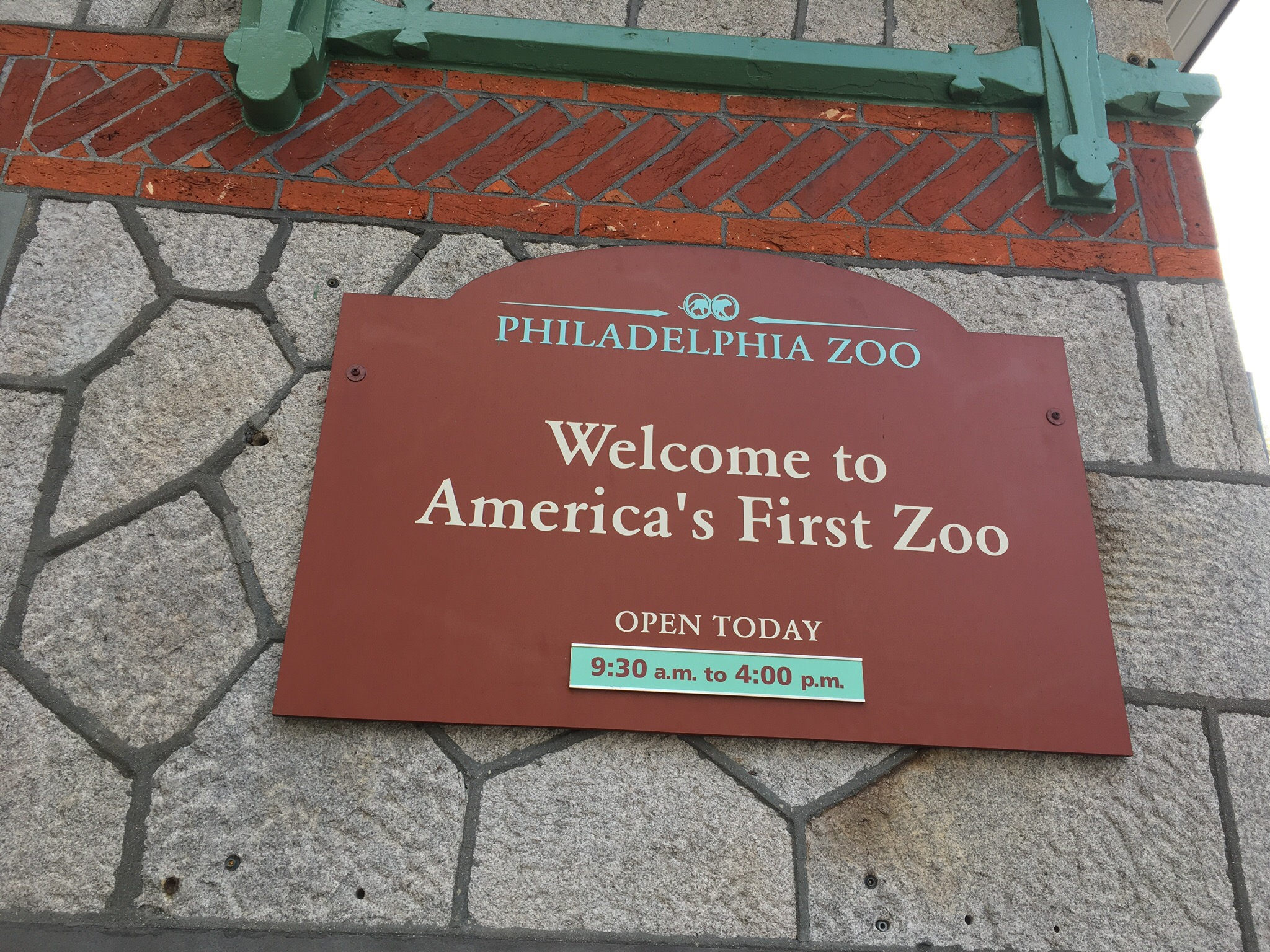 As we approached the front of the zoo, we saw a massive balloon with an octagonal basket high in the sky, tethered by a long cable.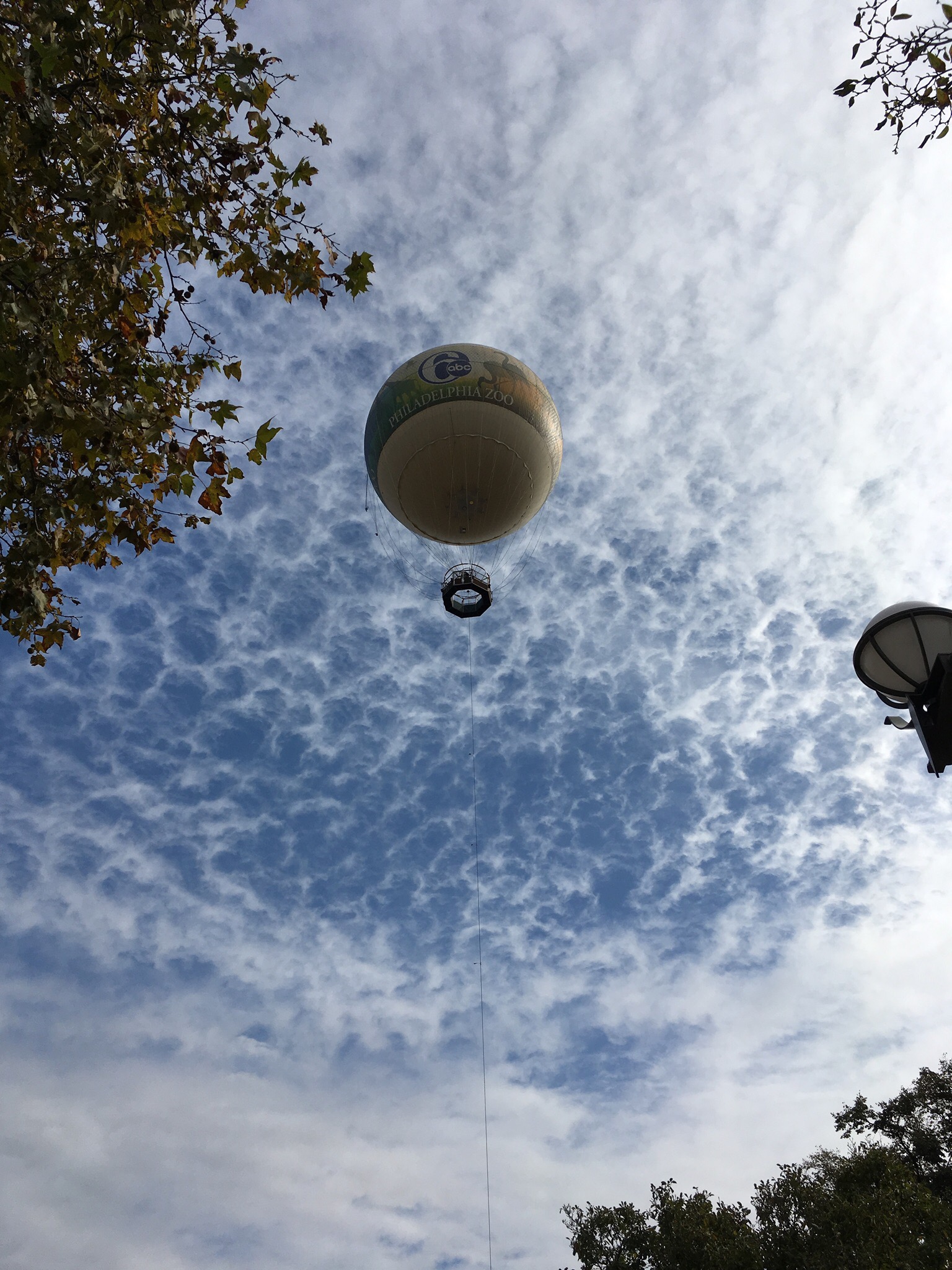 The balloon is a permanent part of the zoo, and they offer rides daily. We didn't have the nerve to do it, but it looked super fun!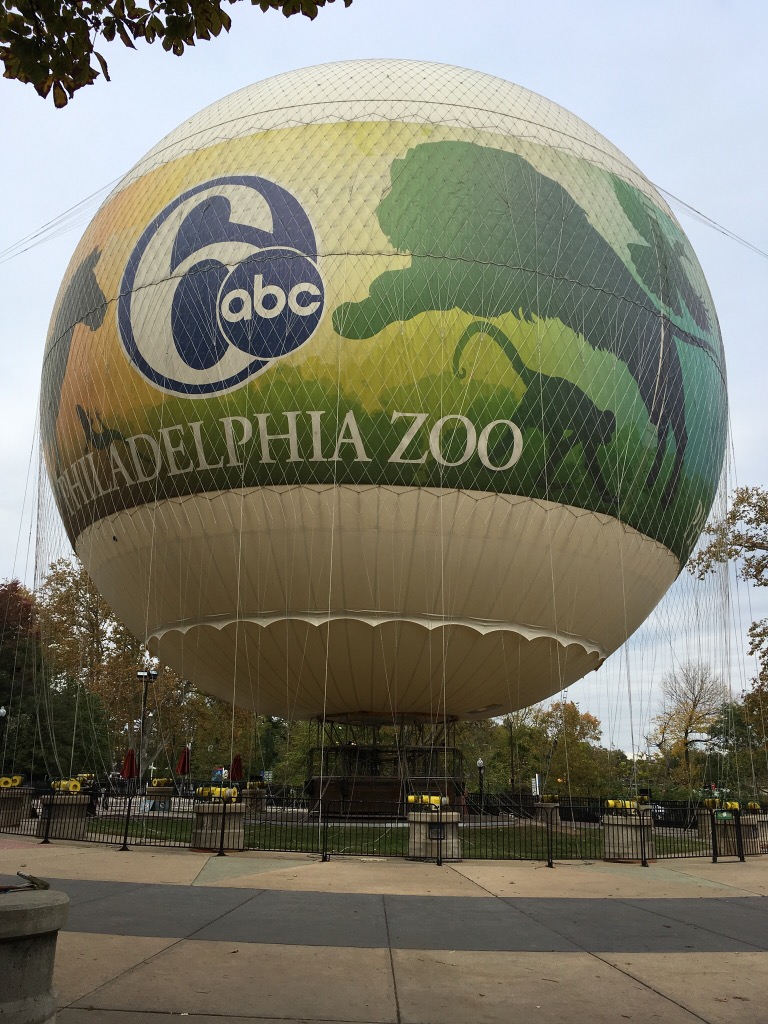 As far as zoo's go, this one was sort of mediocre. Which I can understand given its age. And let's face it, the climate in Philly isn't exactly suited for year-round outdoor housing of many animals.
They did have a particularly impressive indoor display of rattlesnakes and other venomous reptiles.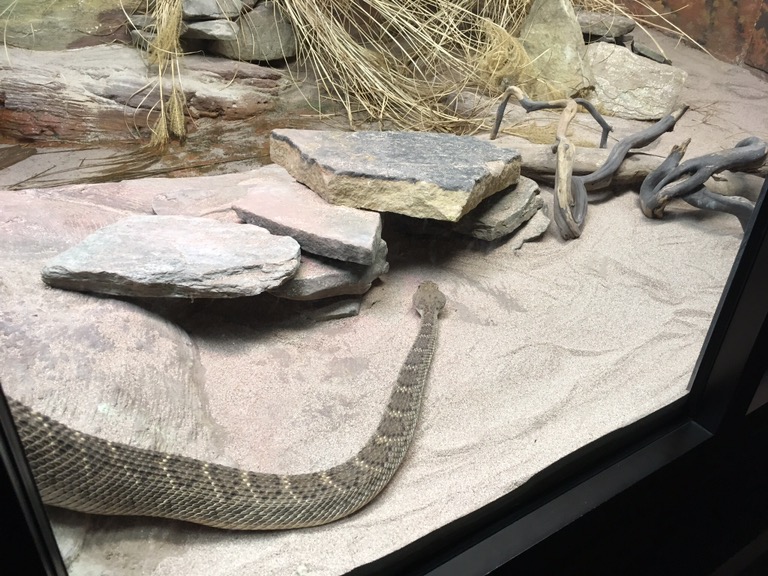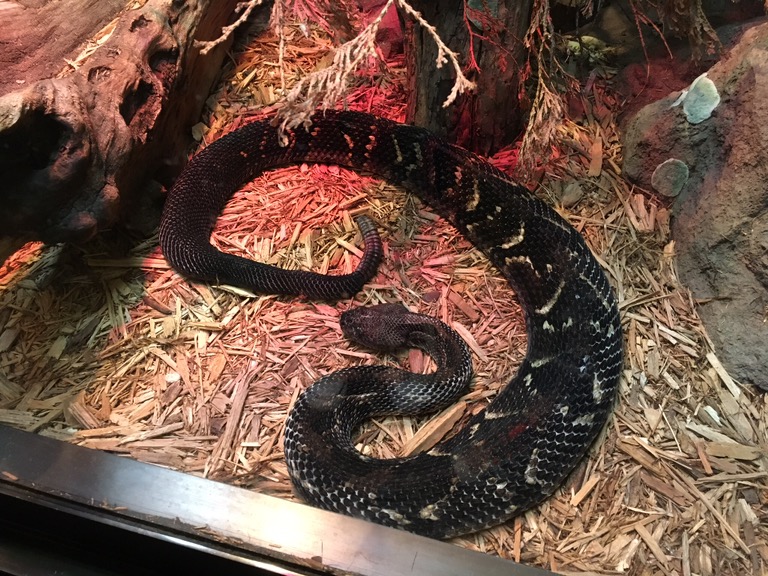 They had a massive King Cobra but I didn't manage to get a photo of it that would do it any justice. How people in India walk around with those huge snakes in the jungle is beyond me! It was creepy enough to see it in its glass enclosure!
Not far away was a colony of vampire bats. I have never actually seen a vampire bat in real life. Its kind of hard to tell in the photo, but there is one in the middle of the image walking down to drink out of a dish full of blood.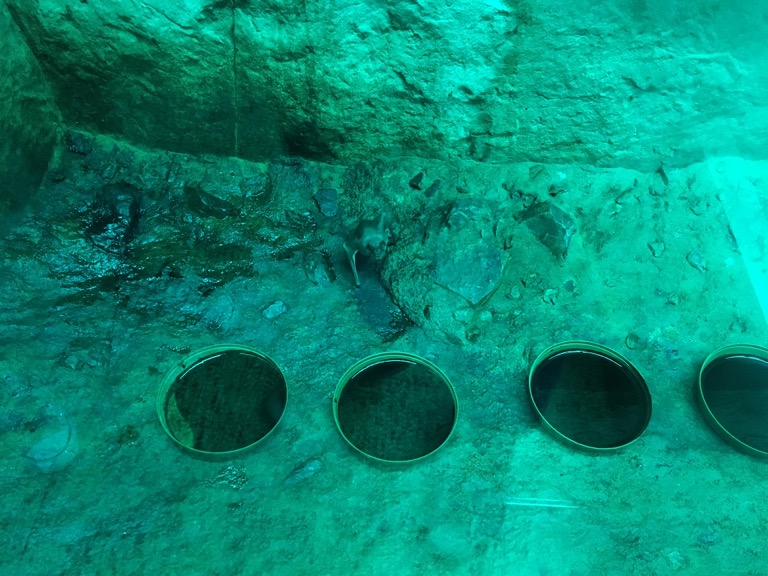 Don't think everything at the zoo was macabre or creepy. We saw some bears having a lot of fun with a telephone pole. One of the bears had climbed up on top of the pole. He and his buddy were playing a game where the buddy was trying to knock him off and he was having none of it. Watching these guys was great entertainment!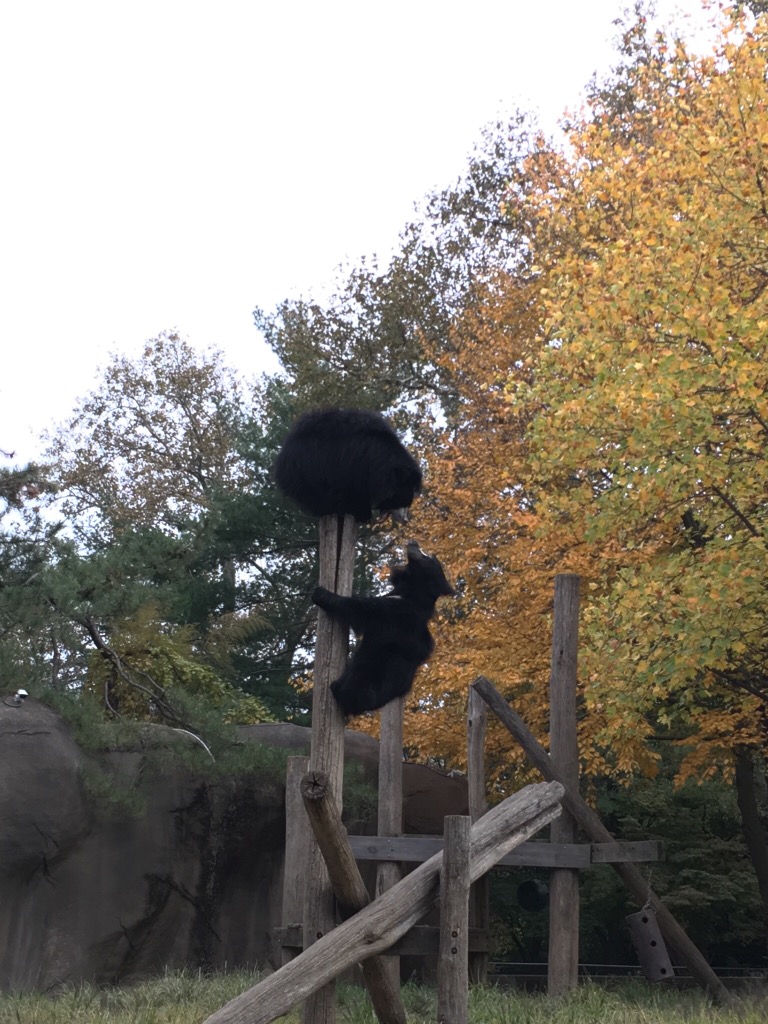 No visit to Philly would be complete without seeing Eastern State Penitentiary. Its only about a mile and a half from the zoo and is right in the city limits.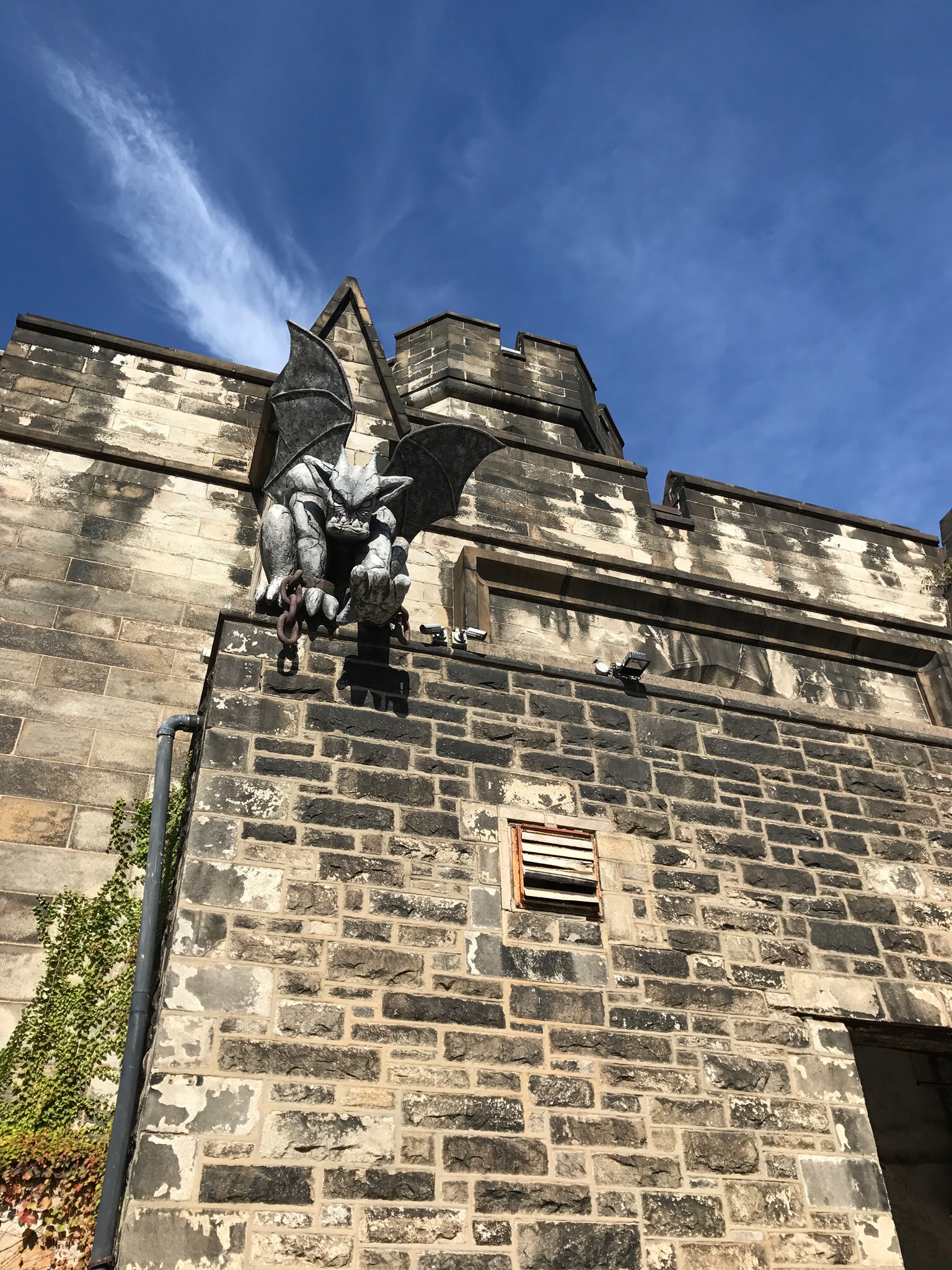 Eastern State Penitentiary rises like a medieval fortress on a hill just outside downtown Philly. Massive stone walls tower over the street while crenellated turrets mark the corners. Gargoyles stare down from the rooftop.
Opened in 1829 (and operating until 1971), ESP was the worlds first "modern penitentiary." Rather than focusing on simple incarceration like a jail or punishment like a dungeon, the purpose of a penitentiary was reform. Prisoners were isolated to give them time to repent for their crimes. They were penitent, hence the name penitentiary.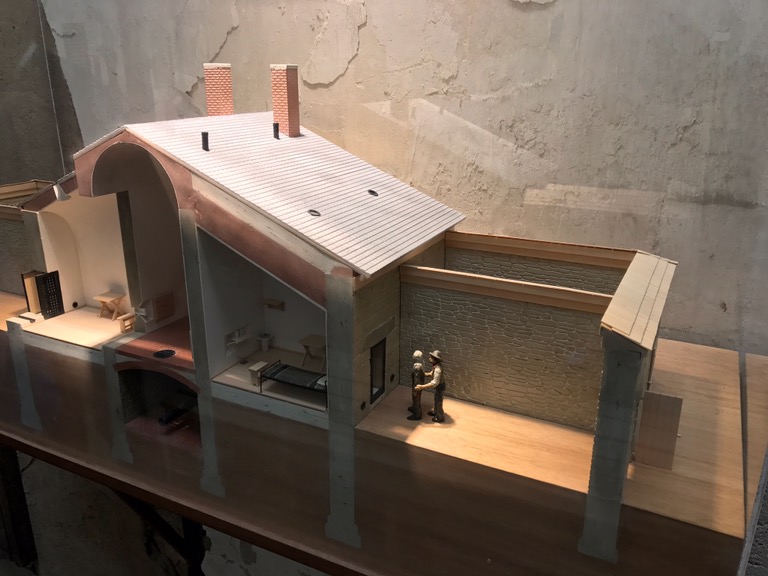 Each prisoner had his (or her) own cell, complete with an outdoor exercise yard. Prisoners were not permitted to speak and had virtually no contact with other people. They wouldn't see or hear other humans for much of their term. This time for quiet reflection was intended to provide the environment for reform.
The world watched ESP carefully, wondering how the experiment would unfold.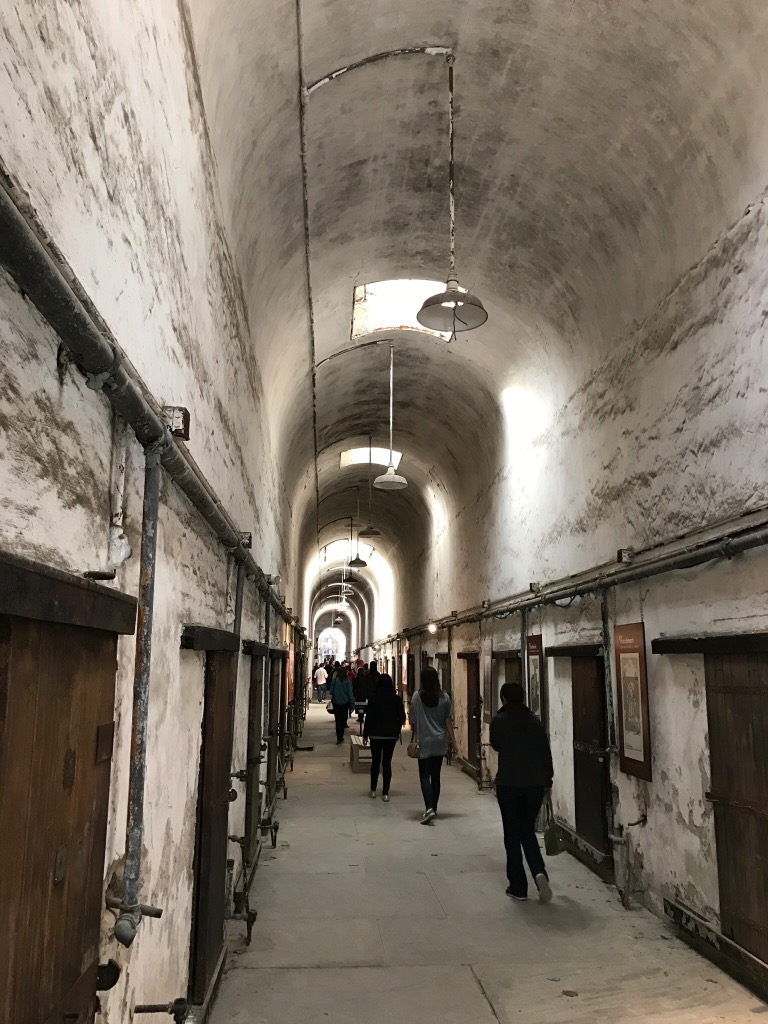 The original two cellblocks quickly filled and additional cellblocks were created. Ultimately, 7 cellblocks plus a death row building were constructed. The cell blocks radiate outward from a central point like spokes in a large wheel.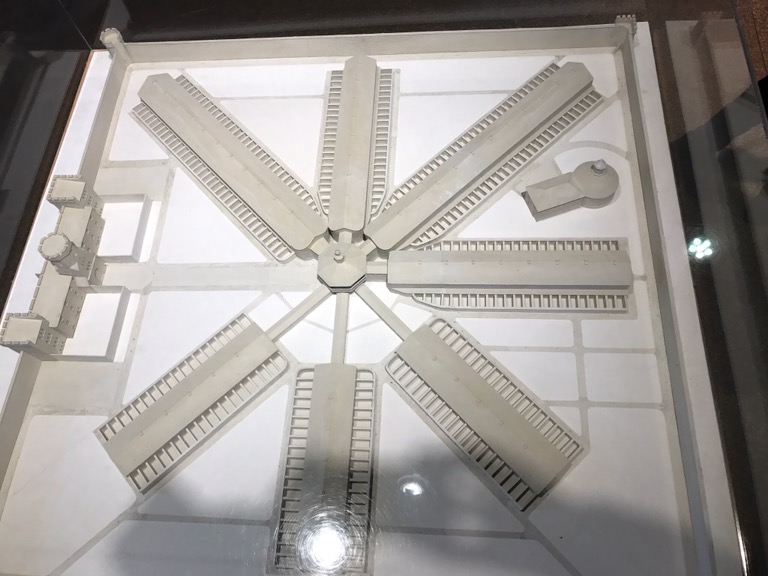 The "Pennsylvania System" required that each prisoner be provided with his own (ESP became male only by this point) cell and exercise area. Given the growth in both prisoner count and the trend toward increasingly long sentences, newer cellblocks were double-decker to accommodate more inmates.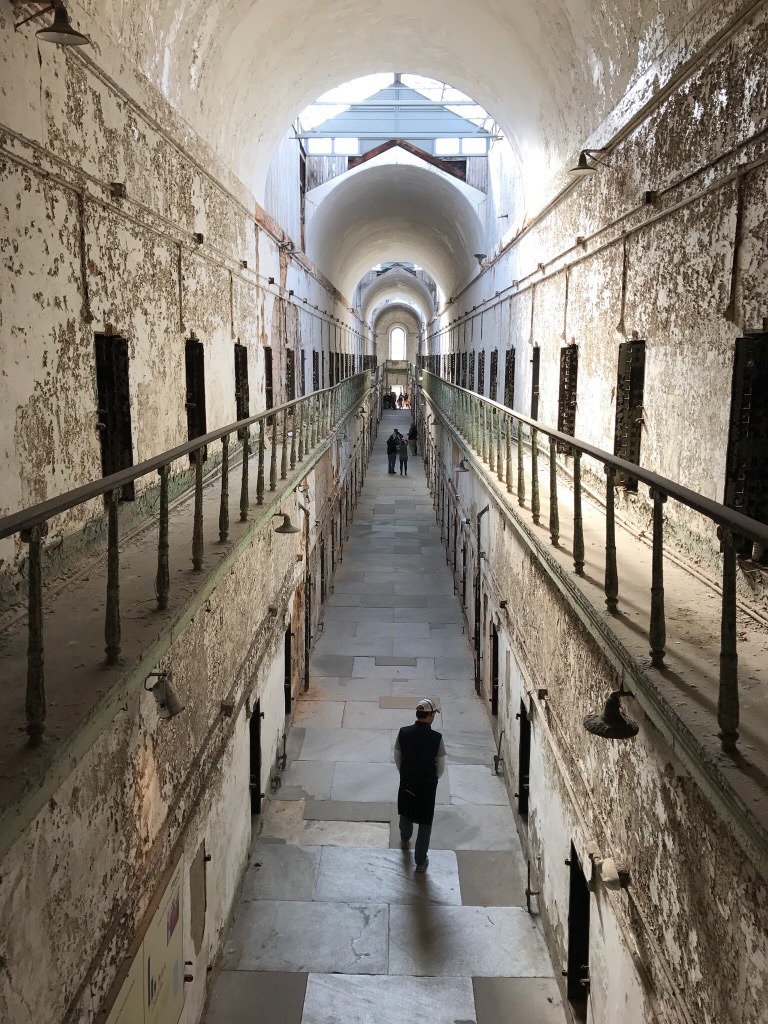 Ultimately the Pennsylvania System proved impossible to maintain. Cells began to be filled with 2 inmates then later 3 and in some cases 4. At this point, the original designs and the dated nature of ESP meant it was becoming difficult to operate. In 1971, it closed for good and prisoners were moved elsewhere.
Instead of inmates trying to break OUT, trees and their roots began to break IN.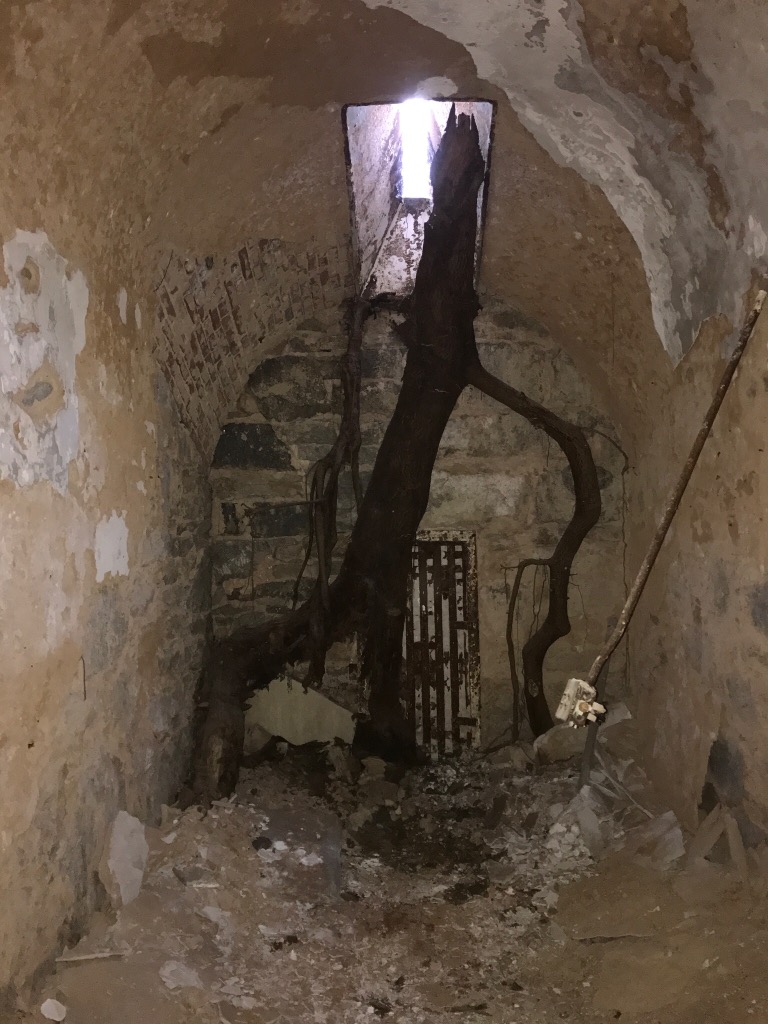 The newest cellblocks abandoned the Pennsylvania System design completely and took on the design of cellblocks from other prisons. No longer was reform and penitence the goal of ESP. Instead, prisoners were simply warehoused in increasingly overcrowded conditions.
Today these halls are silent. Echoes of muted voices from tourists and shuffling of shoes on the concrete floors are the only sounds. Light filters through the narrow windows, filling the corridors with reluctant beams which fail to drive back the darkness completely.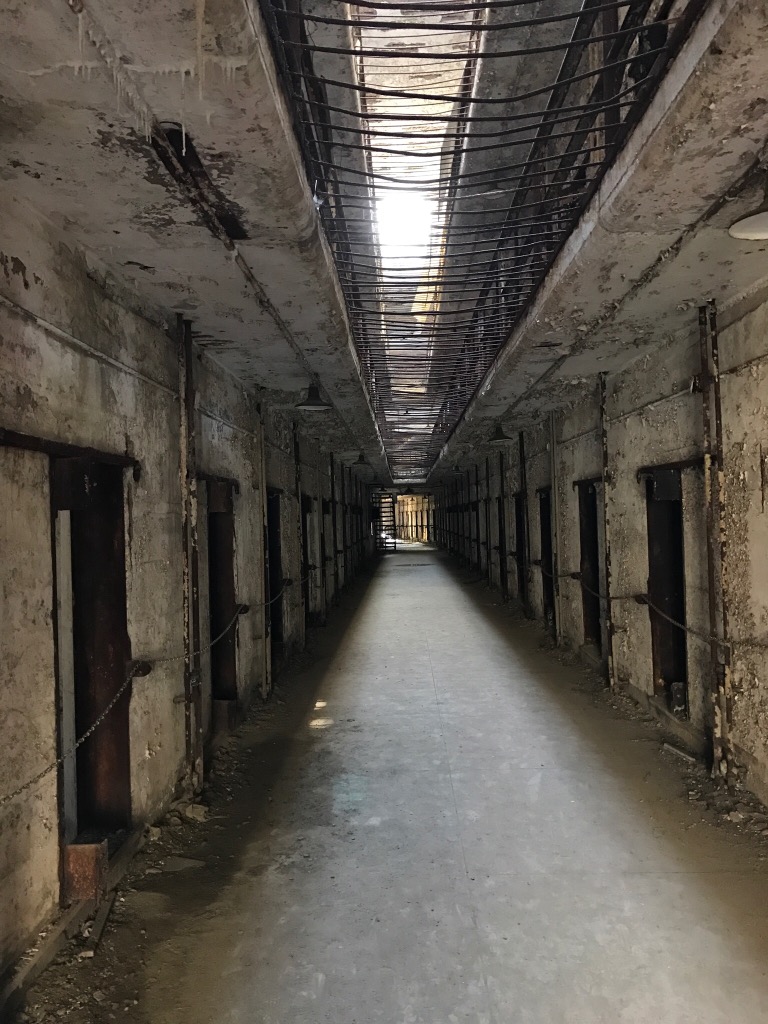 ESP not only highlights the history of its own timeline, but the change American attitudes as well. For example, this graphic shows just how much incarceration rates skyrocketed since 1970.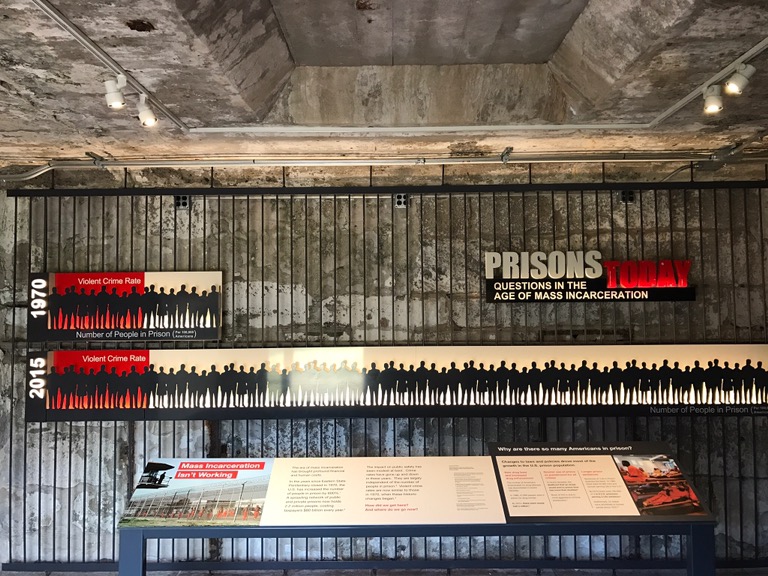 This massive jump in inmate population has come even though the violent crime rate remains unchanged since 1970. In fact, the violent crime rate has actually dropped slightly since then. Yet more Americans than ever are behind bars.
A variety of factors led to this change, but the biggest contributors are the "war on drugs," mandatory sentencing guidelines for certain crimes, and "3 strikes" laws.
I will leave you to decide whether the massive spike in incarceration is good or bad. However, two facts are obvious. First, locking more people up has not reduced the violent crime rate. Second, we spend a tremendous amount of money as a society on prisons for these inmates. ESP ultimately closed because it wasn't high-density enough to house the massive influx of inmates which began to flood its walls. Instead, expensive replacements capable of housing far more inmates were constructed.
Meanwhile, ESP remains as a silent reminder of the Pennsylvania System of penitentiaries and is a very interesting spot right in the heart of Philadelphia.
Of course, Philly is also the real birthplace of America. The Declaration of Independence was signed here, as was the new constitution. The First and Second Continental Congress met here. And from 1790 – 1800, the official USA Capital was here.
Independence Hall hosted many of these events, and is still standing proudly on its original location.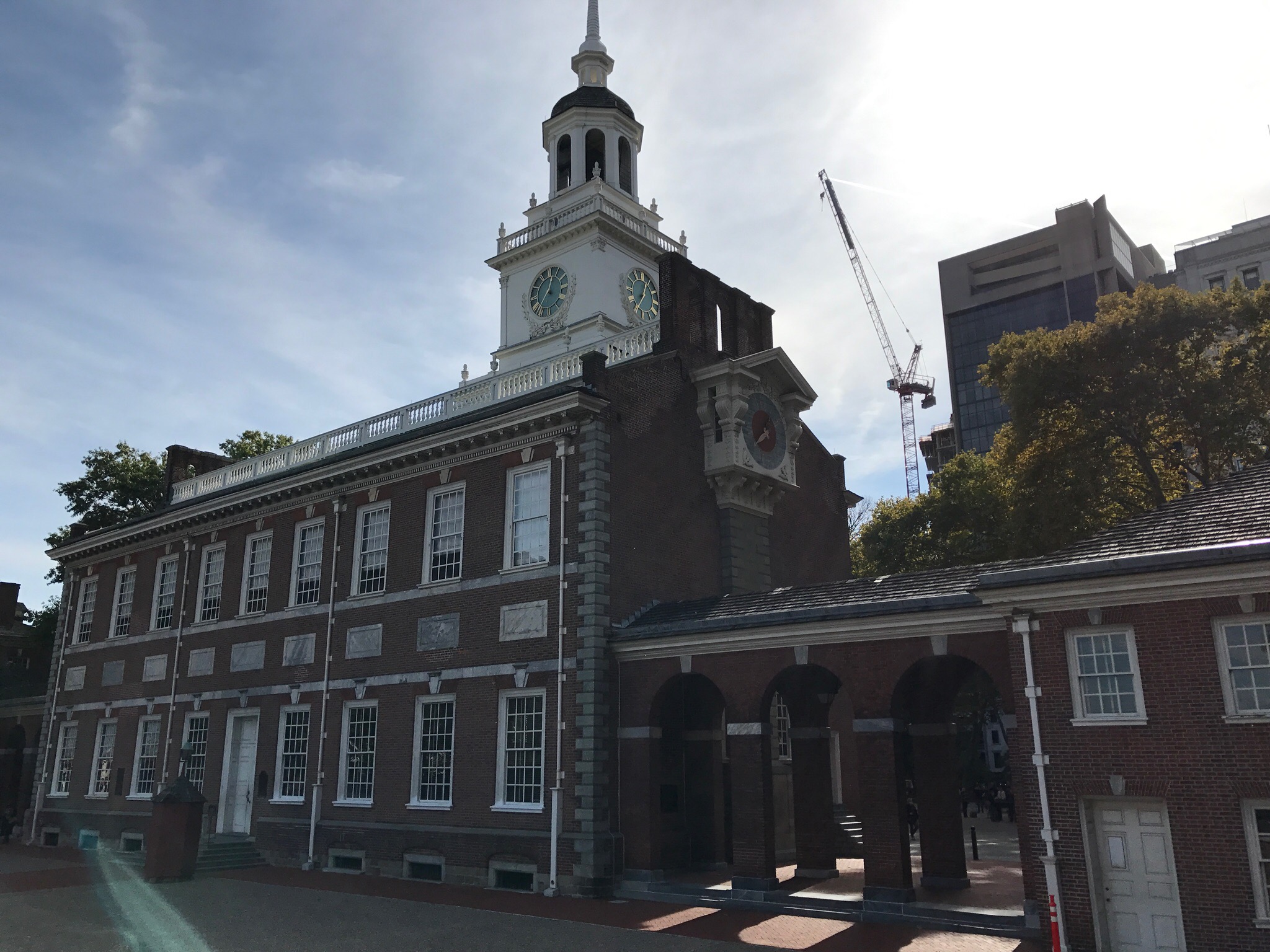 Across the street is a modern building housing the Liberty Bell. Honestly, unless you REALLY want to see the Liberty Bell or you have a lot of time to kill, standing in line to see the Liberty Bell is not a good use of your day. The bell is a lot smaller than you think and just isn't that interesting.
Nearby is Chinatown and its massive gate. Philly has a very vibrant Chinatown.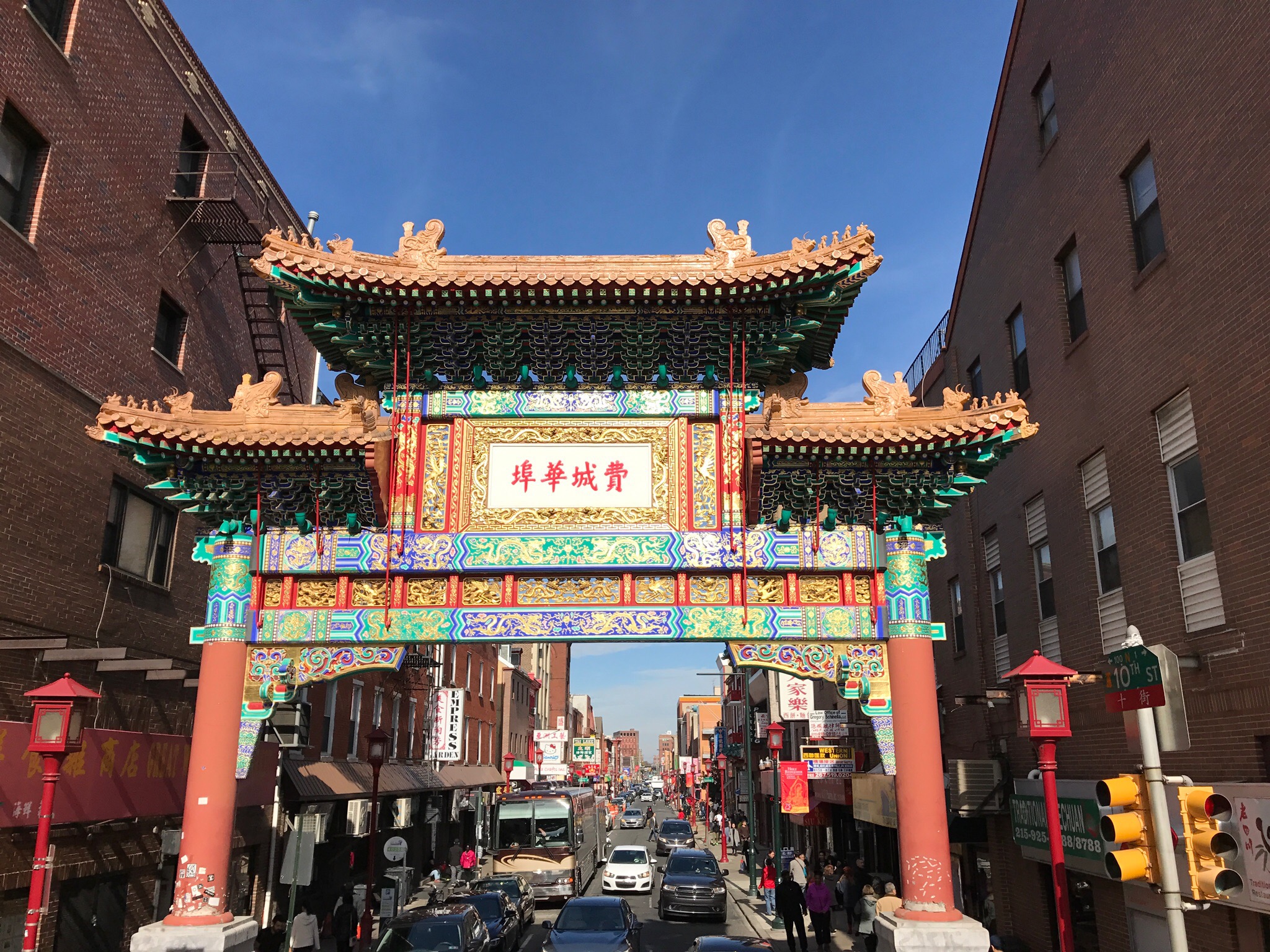 With our trip nearing an end, we walked along the river and saw a rowing crew practicing on the water.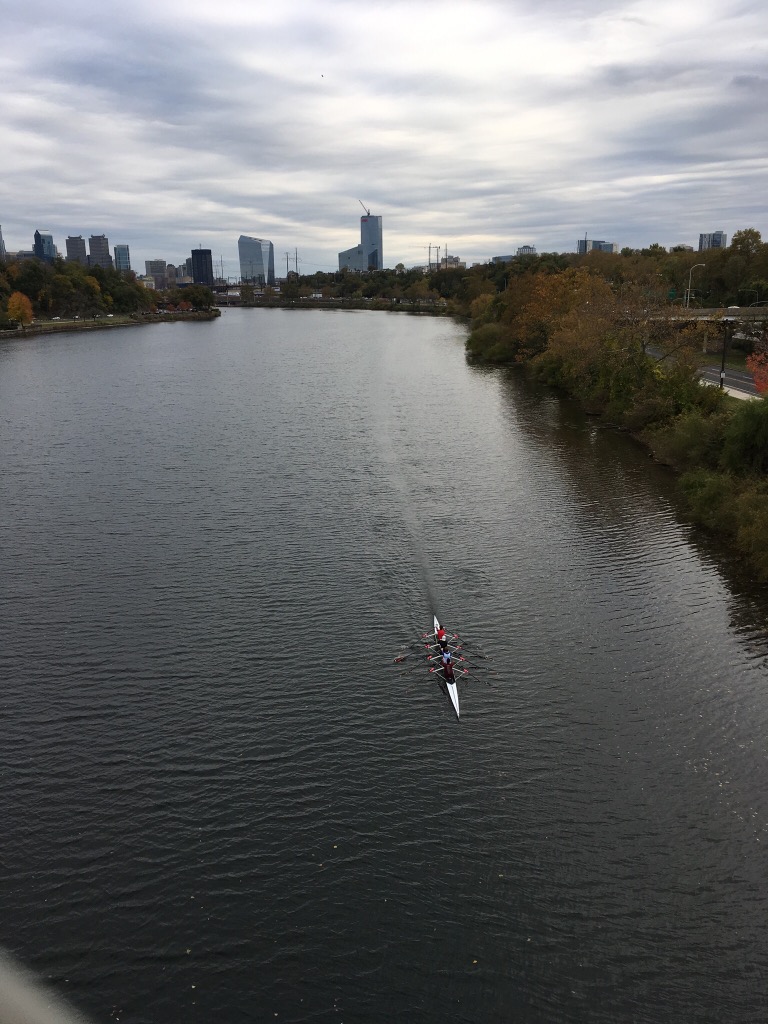 With the skyscrapers of modern Philly visible in the background, we reflected on the vibrancy of this fascinating city. In my view, it manages to blend old and new extremely well. It offers many of the benefits of New York without the frantic pace – or the cost.
Philly is the second largest city on the east coast, larger than Boston and Miami combined. It is the host of world-class museums of art, science, and history. It is home to a rapidly growing tech scene and a well-established foodie scene. It has world-class shopping and entertainment. It has preserved its history – the good and the bad – while modernizing.
This photo shows that progression. The turn-of-the-century city hall building on the left, a 1920s building, then a 1940s building, a 1970s building, and off to the right a 1990s glass skyscraper. All coexisting side-by-side.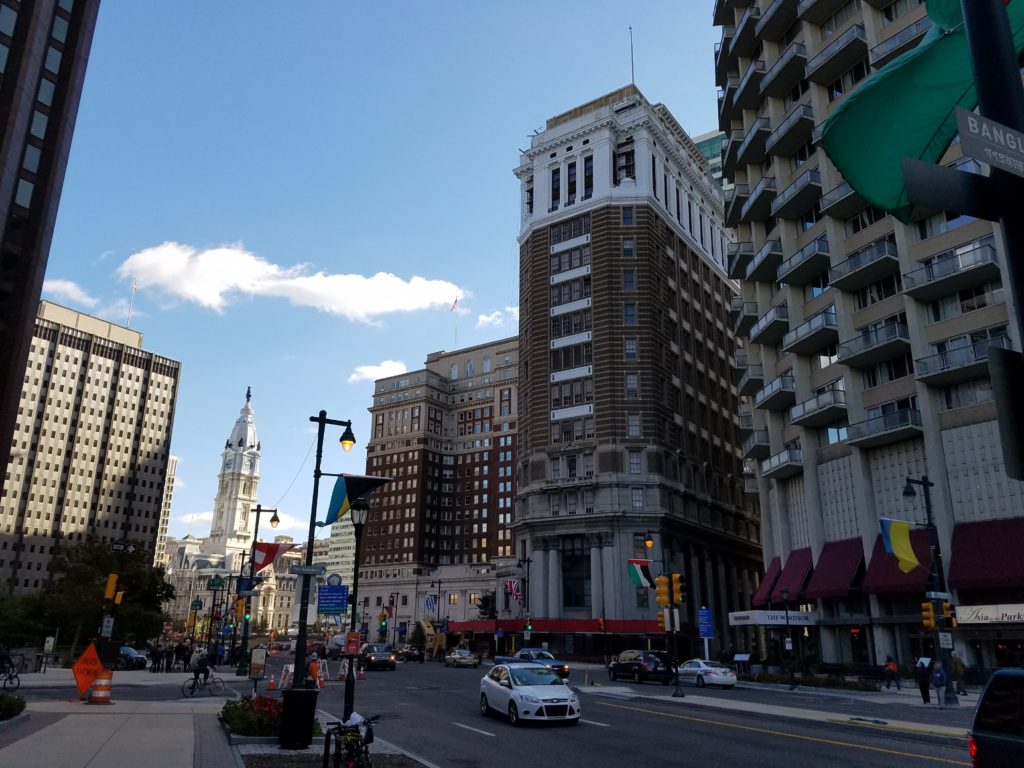 We loved Philly and highly recommend it for anyone looking to spend a week in an American treasure.