We needed to drive from Charleston to Norfolk, but that distance exceeds what we will voluntarily drive in a single day. So, being the consumate travel planning professional that I have become, I did extensive planning and after intense calculations I determined Fayetteville NC would be the best place to stop.
By which I mean it was roughly halfway between Charleston and Norfolk when I quickly eyeballed the map.
I booked 2 nights so we would have a day to check out whatever might be in Fayetteville.
On the drive in, we saw a truck hauling the largest wheels we had ever seen! What kind dinner of a truck do you put those tires on? How that cargo fits under the overpasses I will never know.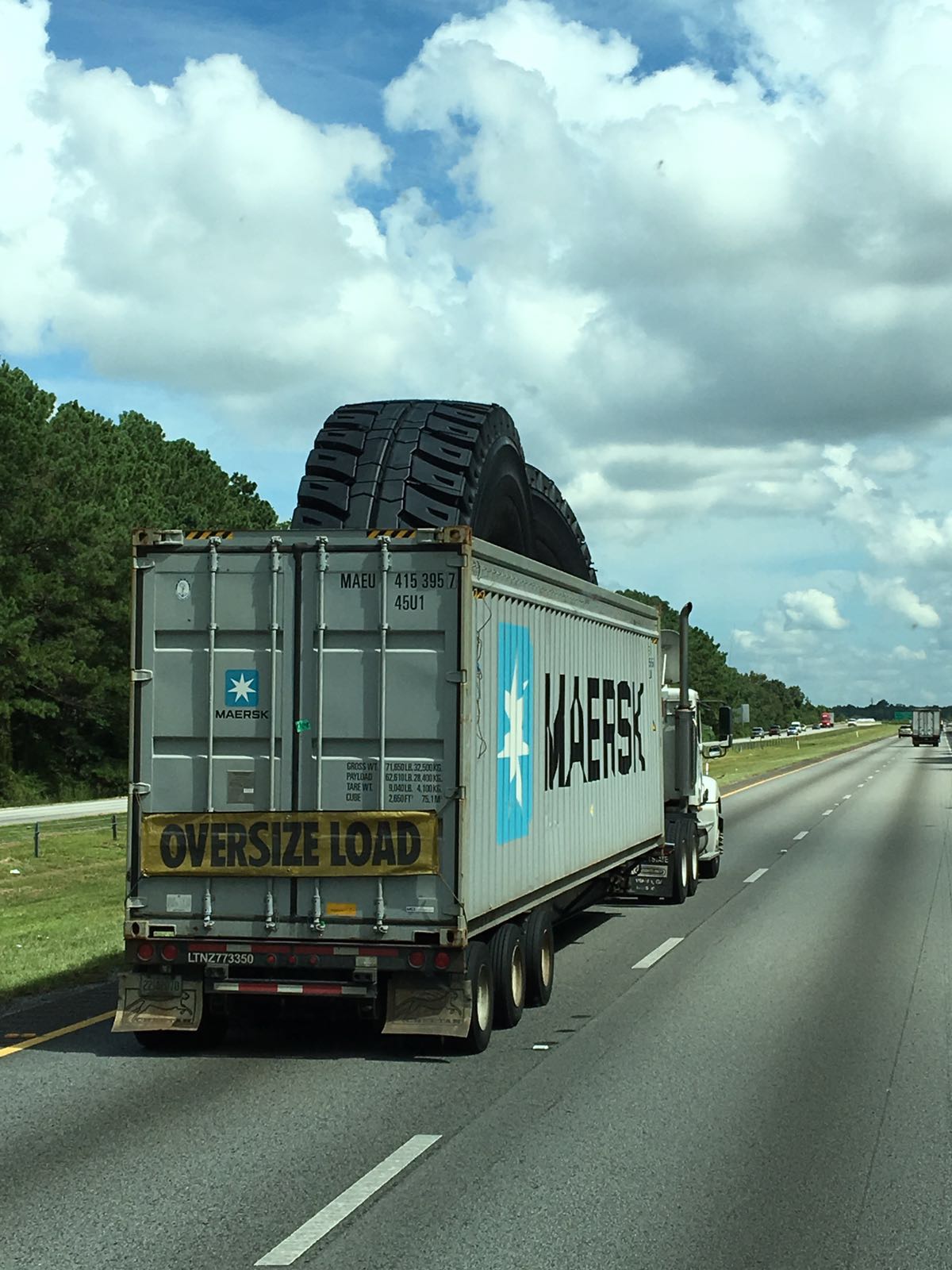 The campground is about 12 miles outside town, and it is very nice. It's an old KOA but it must have been a high-end KOA. It was a nice mix of long-term residents, cabins, and short-term.
I didn't realize, but Fayetteville is the home of Ft. Bragg. It is also the home of the Airborne and Special Ops museum.
We got up an headed to the museum, which is free admission. Out front is a huge statute called "big Mike."
I didn't expect much from the museum, which I had never heard of before. Boy, was I surprised!
In the lobby two paratroopers hung from the tall atrium ceiling.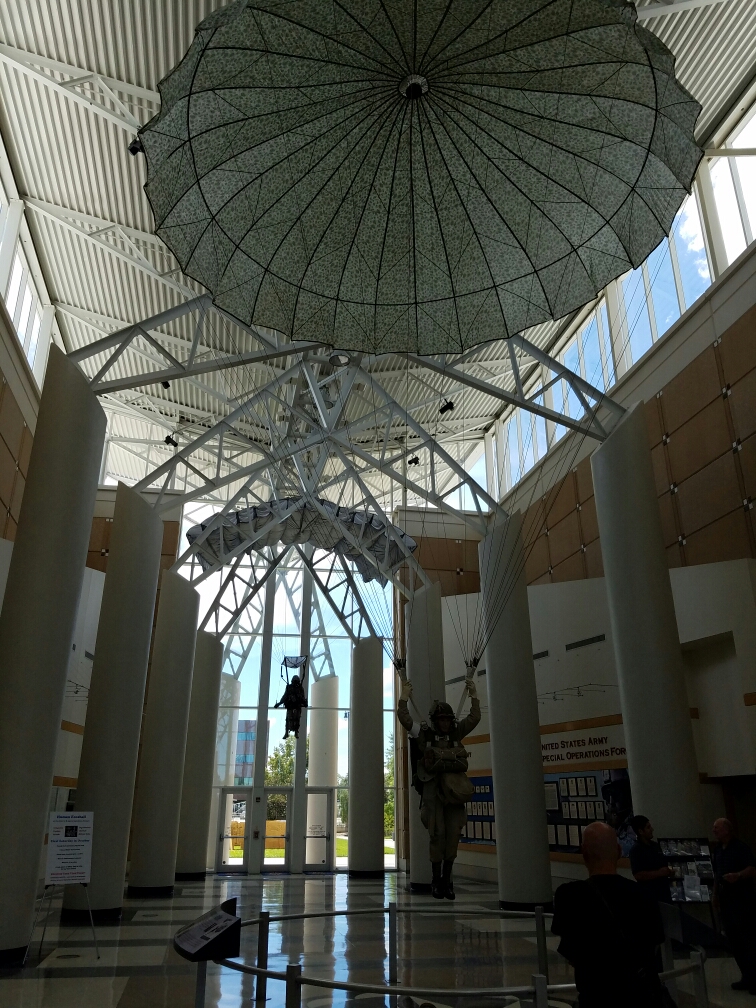 We quickly learned that the museum "pins" all Vietnam vets who come. We joined the pinning ceremony. It was really cool to see the museum honoring Vietnam vets like this!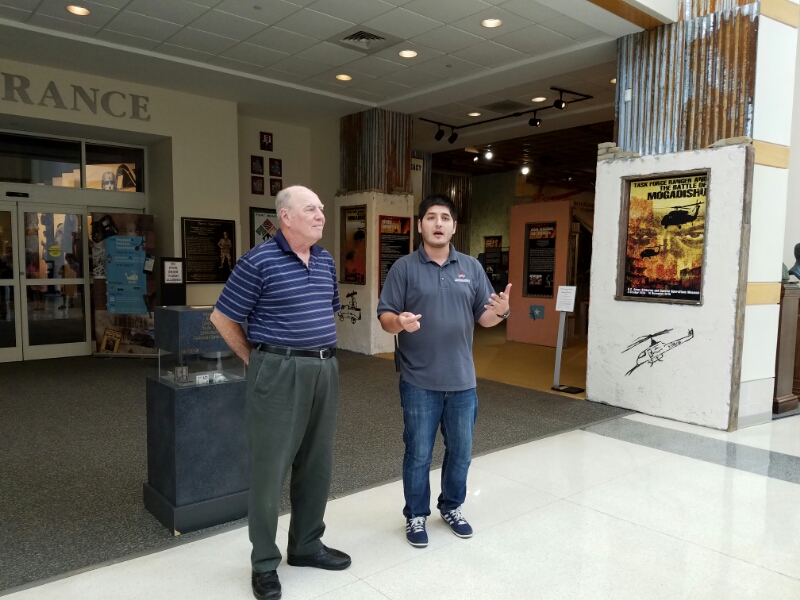 Inside, they tracked the history of Airborne forces. Airborne got their start in WWII in a rush to catch up to Nazi Germany.
How behind were we? The first paratrooper helmets were- wait for it – Riddell FOOTBALL helmets!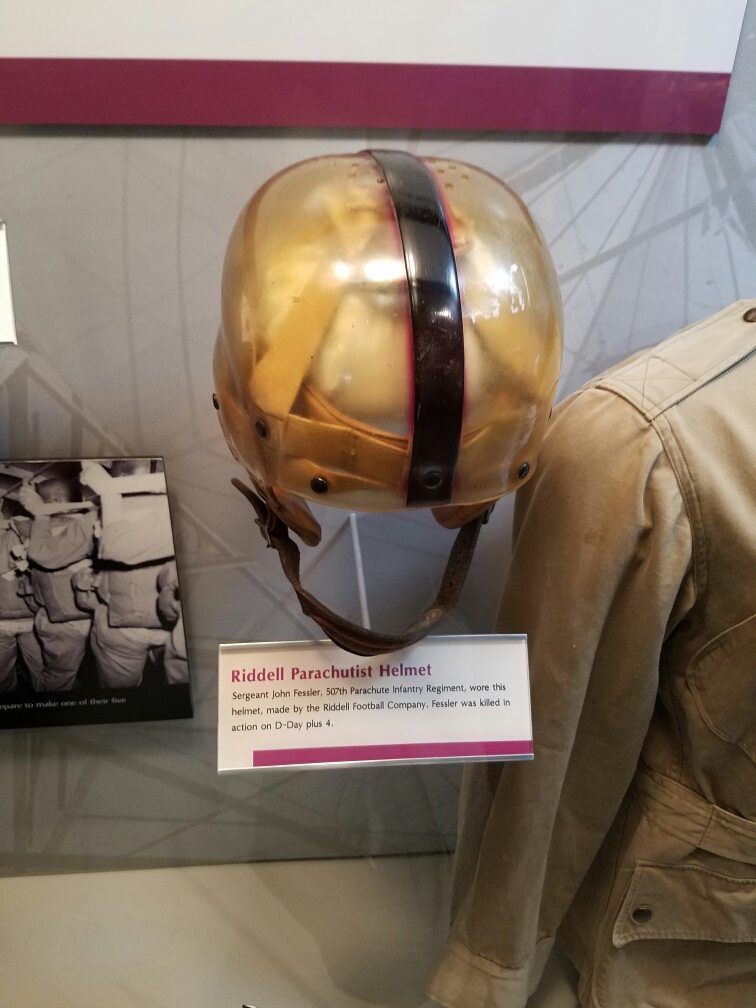 The production quality in this museum is incredibly high. Easily matching the better known museums we have seen I Fredericksburg and New Orleans. One neat difference was the use of mannequins. They are everywhere and add a very interesting touch to the museum. These two were peeping around a corner looking for enemy troops.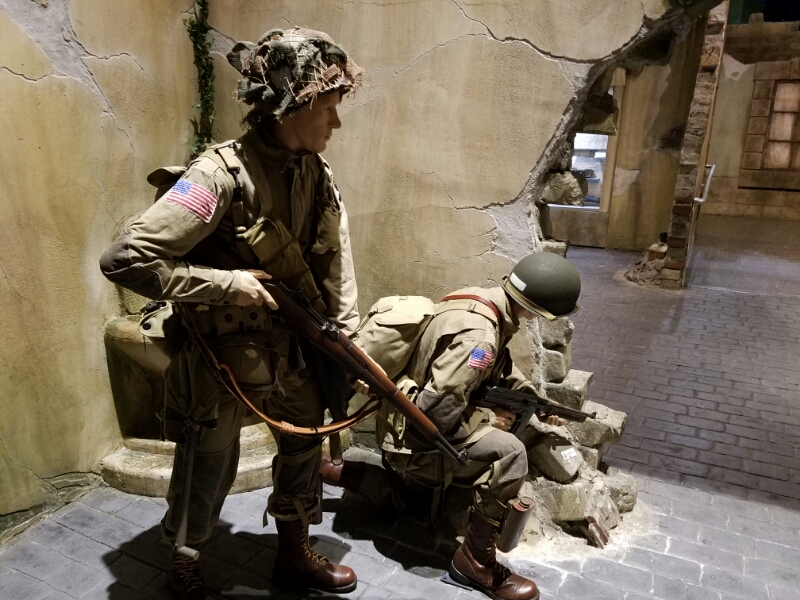 This sniper was hiding in the bushes, waiting for us to walk past.
All of the conflicts since WWII are represented. Vietnam is obviously a well-known period and an entire section is dedicated to it.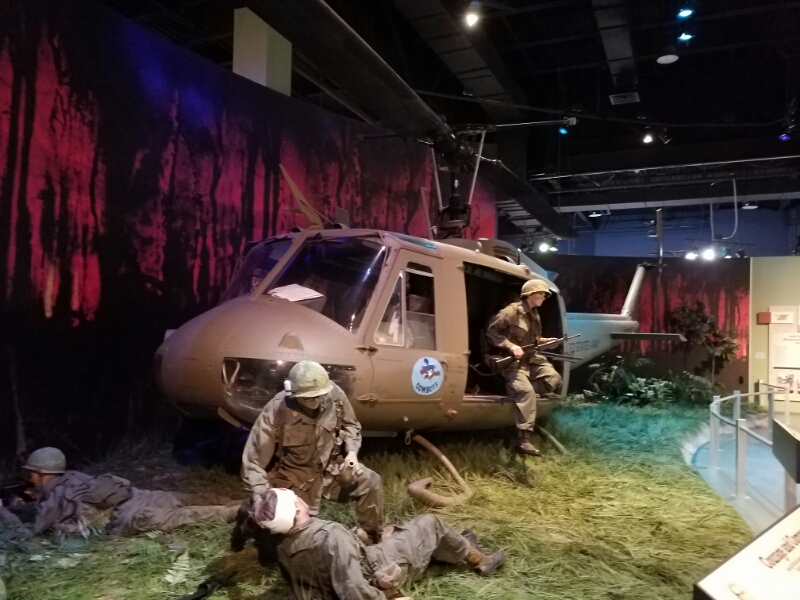 One conflict we rarely think about was the Panama operation Just Cause.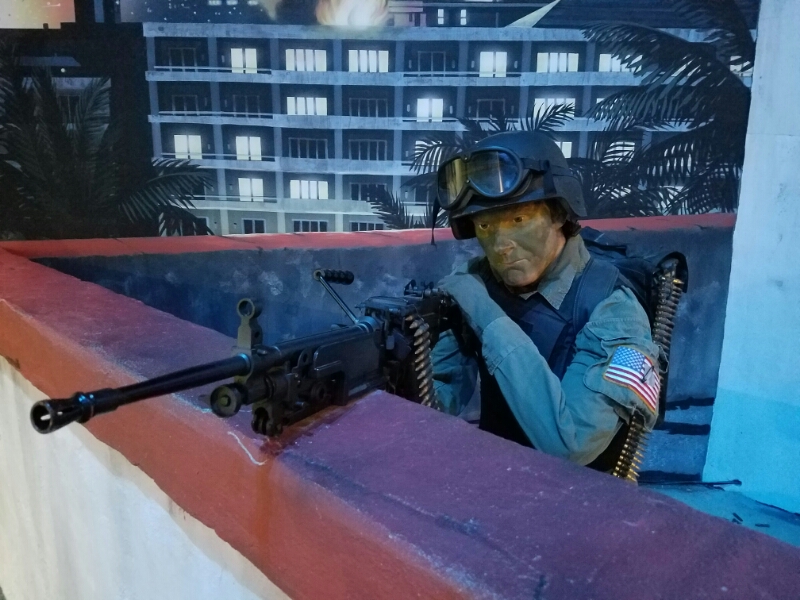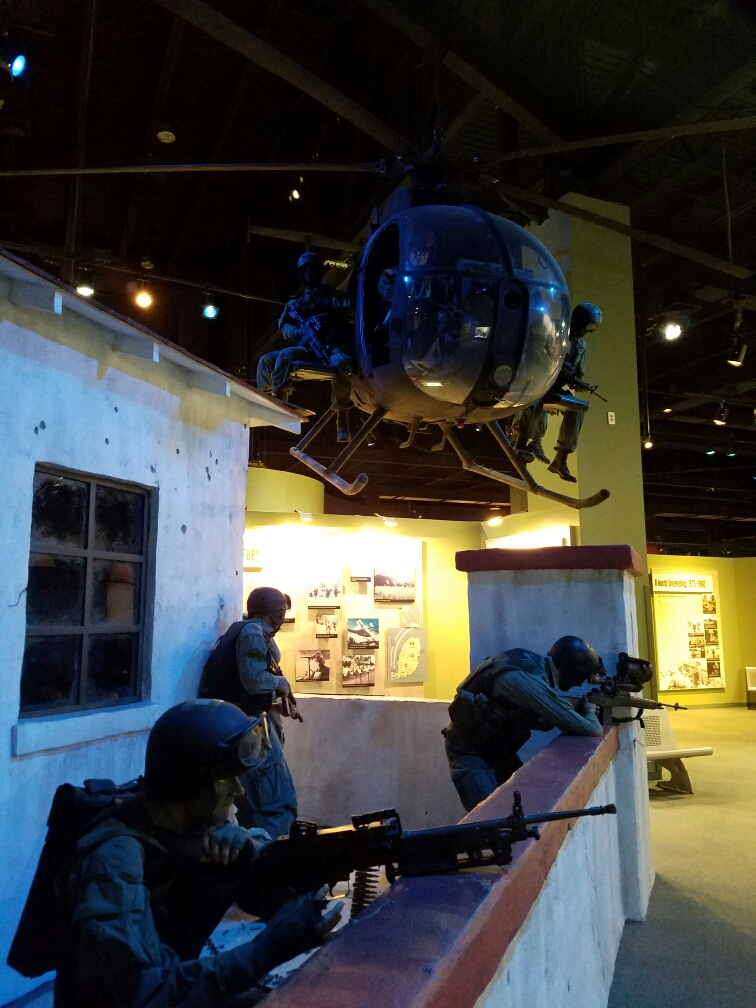 We tend to forget about Panama, but it was a major success of the Special Forces.
The Persian Gulf wars are represented too, as in these scenes of an Iraqi town and an Afghan bunker.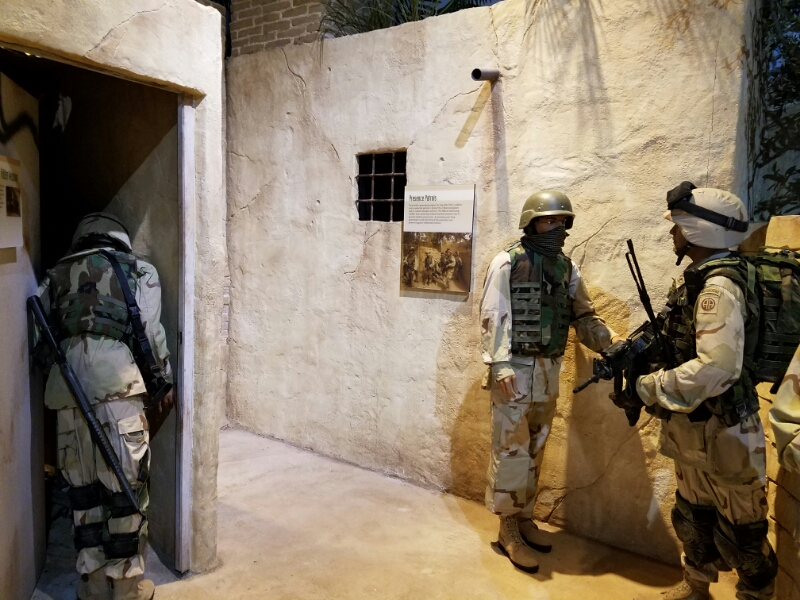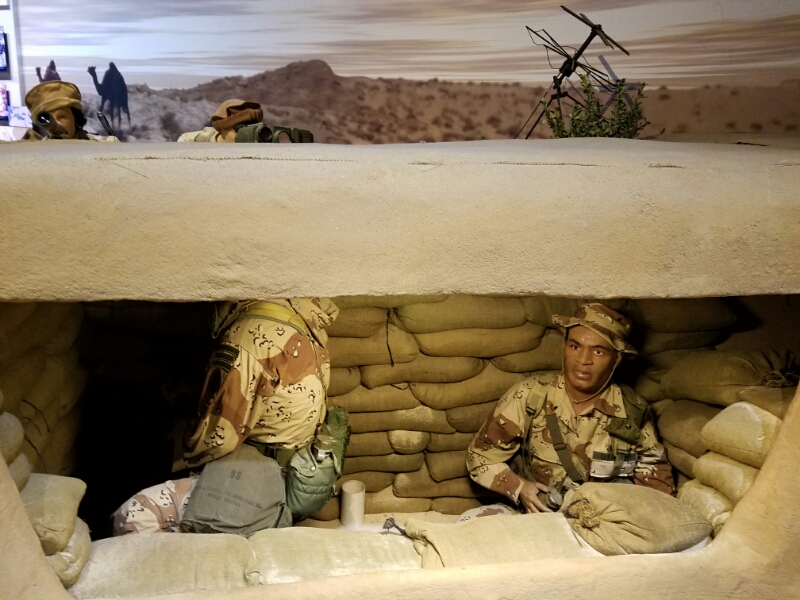 The museum is home to the remains of the actual helicopter from Black Hawk Down. It has come a long way from Mogadishu.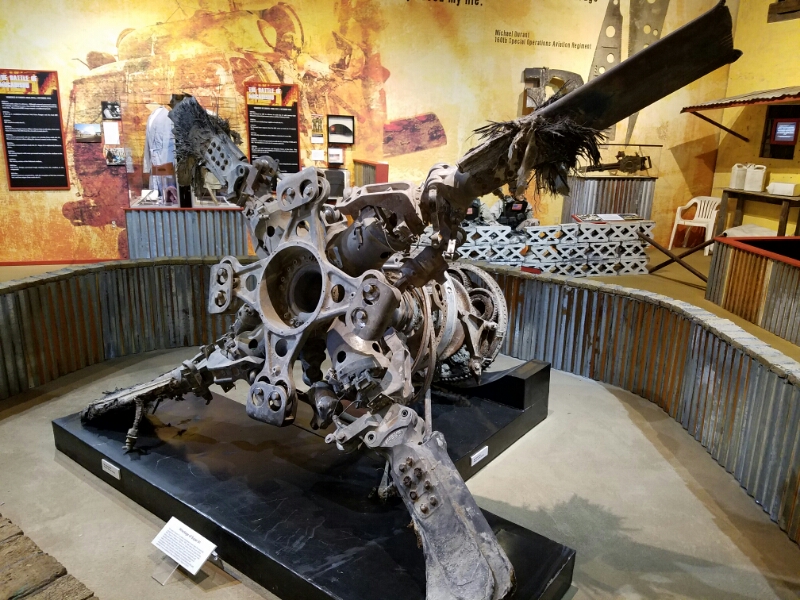 Outside is the memorial garden flanked by another commando statue.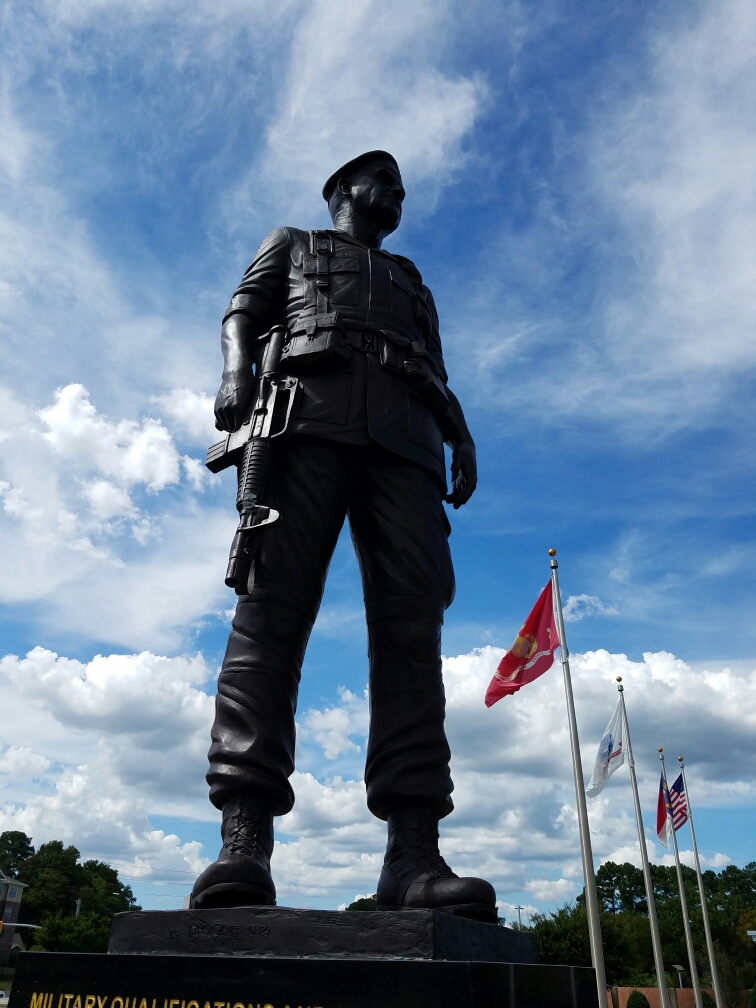 The memorial garden is dedicated to the citizens of North Carolina who lost their lives in conflict for the United States. Each of the 100 counties in North Carolina have a pillar representing their county.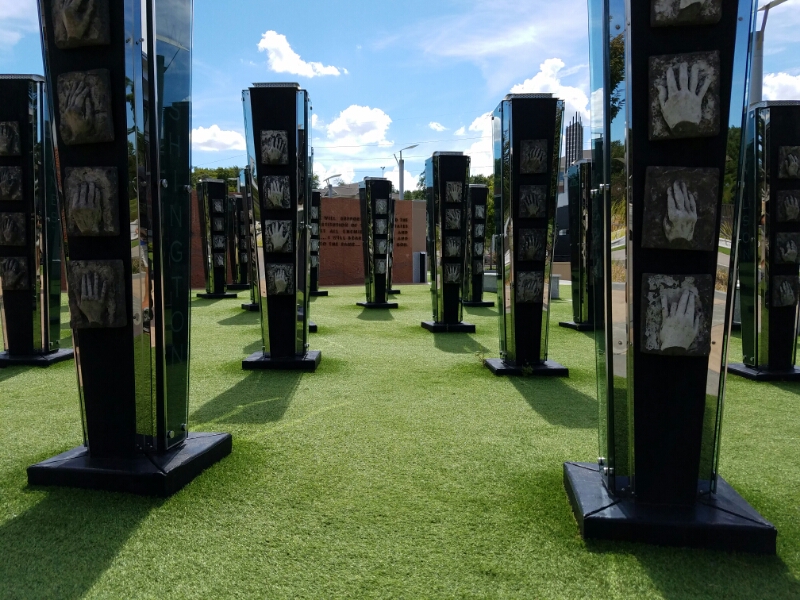 On the pillar for each County are handprints representing the citizens of that County. Along the outside of the gardens are more hands all from Veterans representing the oath that all military swear to upon their acceptance into the US Armed Forces.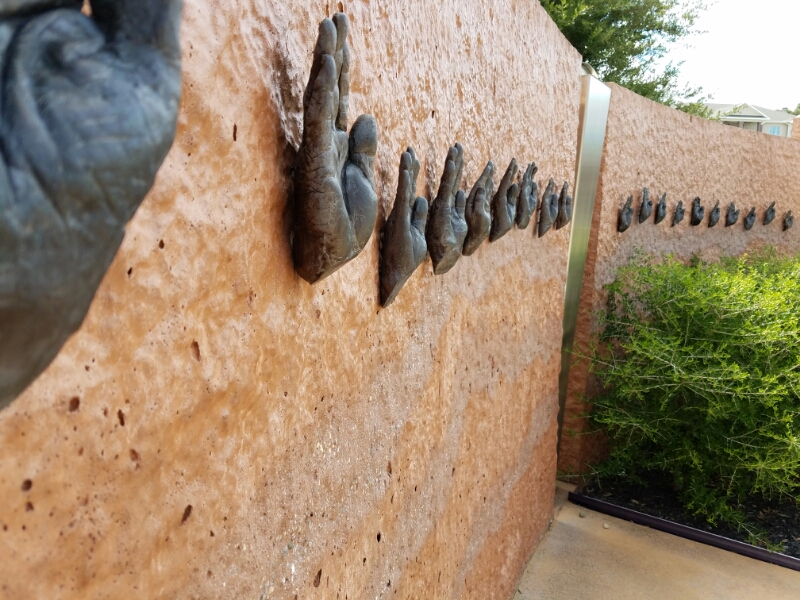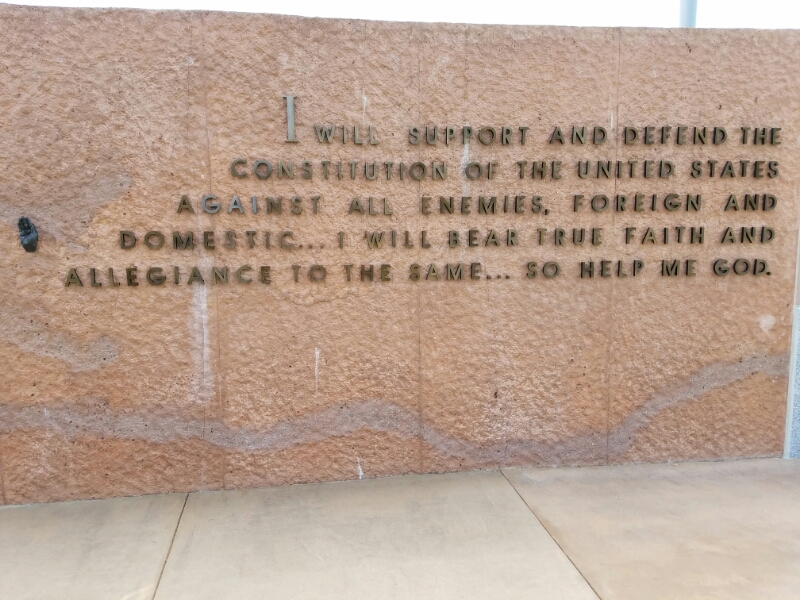 The memorial also has art that is made from old military equipment.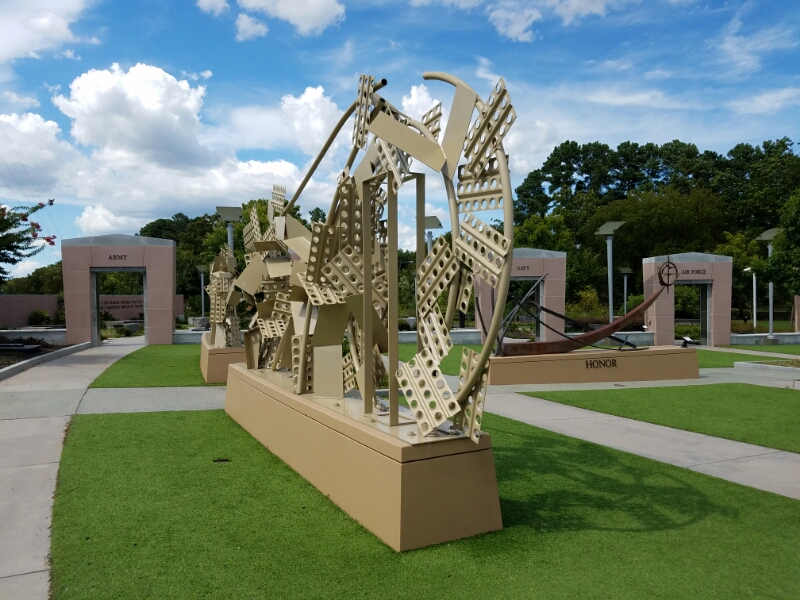 It is a very powerful and respectful tribute to the citizens of NC who served.
After the museum we walked around the old downtown. We had dinner in a brewpub that sits inside a 100 year old hardware store building.
Downtown is definitely in a renewal and is surprisingly vibrant.It is also the strip where the local kids go to cruise. Ahhh, that brought back memories of 1987 and Def Leppard's Hysteria on cassette tape and a black Datsun 280-zx.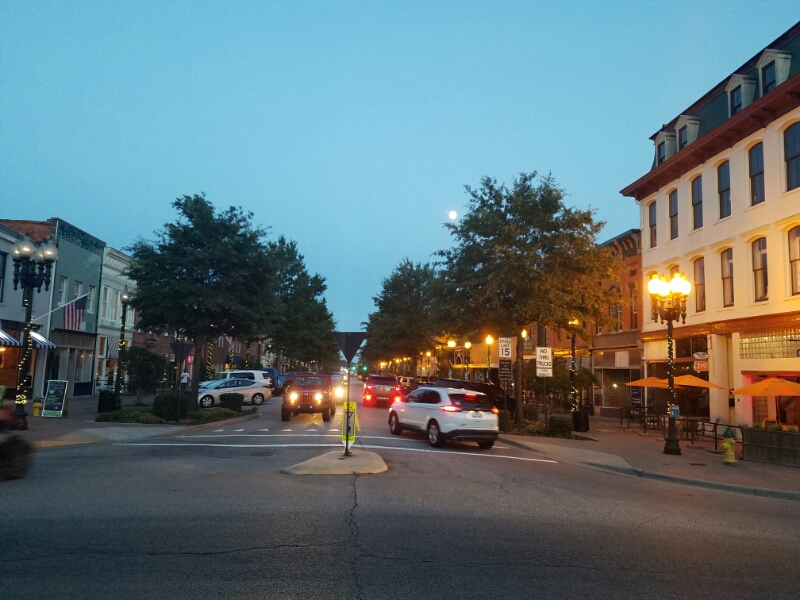 At the end of the downtown was the old slave market.in spite of its dark past, it is well cared for and illuminated at night.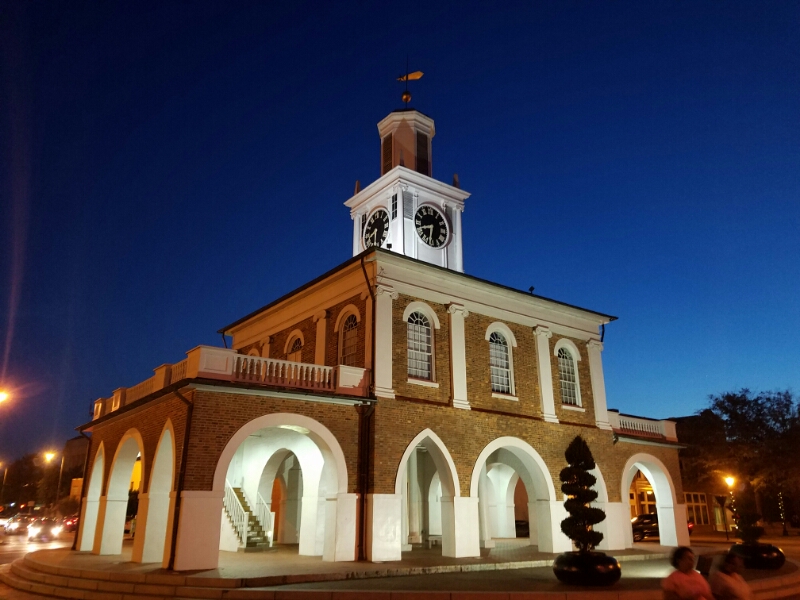 We stopped to check out a local dessert shop. The owner said that business has really picked up due to Pokémon Go.
Huh?
Yep, it turns out that lots of people including families come to downtown to hunt for Pokémon Go monsters. The old slave market is a particularly popular spot!
Who would have thought that a smartphone game would bring people out of their homes and back to downtown?
I think that's actually pretty cool!
Fayetteville is worth a stop if you find yourself on the road between Charleston and Norfolk!