Weather was much warmer than Santa Fe, but still kind of chilly as we departed Las Cruces and headed west toward Tucson.  Geography being what it is, temperatures  increase significantly as we cross the continental divide and descend into Tucson.  Las Cruces is at 3,900 feet of elevation, 2,500 feet.  That 1,500 feet makes a difference!
Las Cruces is not a tourist hotspot, but it does offer a variety of interesting cuisine. Like Bosa, for those times when you can't decide if you want donut…or a burrito.  Or both!
Burrito?  Donut?  Yes, please.
The menudo is pushing it though. Maybe in addition to Burritos and Donuts they could also offer fried chicken.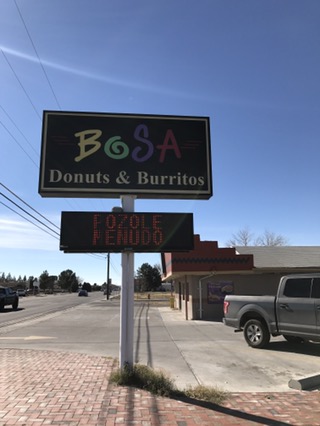 The drive looked straightforward on a map – straight(ish) west on I-10. This stretch seems pleasant enough but it can be treacherous as road signs began to make clear.  Kenny Loggins must have been referring to this stretch when he wrote "Highway to the Danger Zone"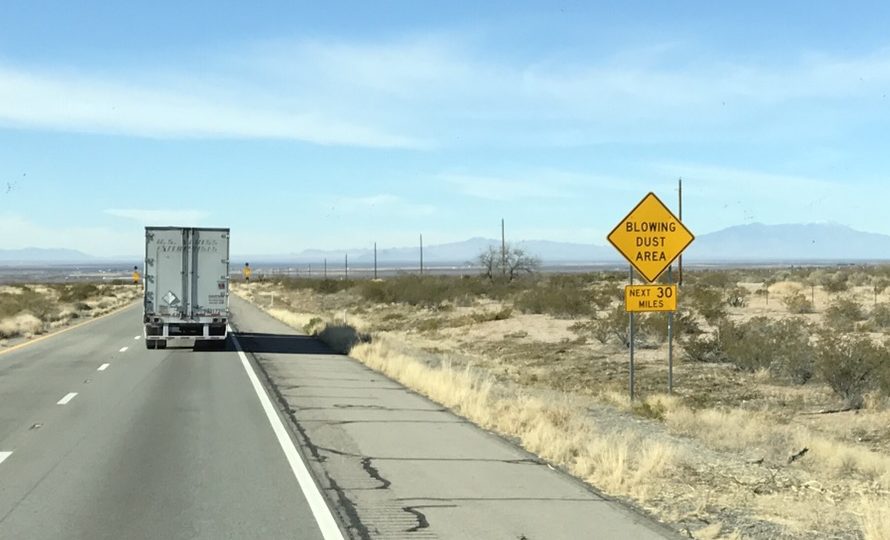 Multiple points along this part of I-10 are subject to epic duststorms – called "haboobs" which can reduce visibility to zero.  You may recognize these storms from the movie "The Mummy"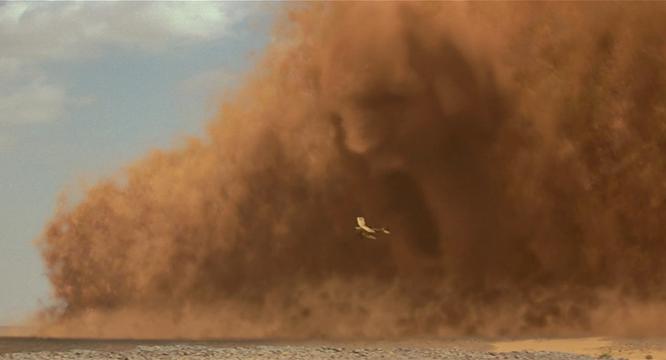 Real haboobs actually look just like the movie -minus the Mummy face.
This haboob is from the movie called "Typical Phoenix Weather. " It is showing multiple times per year all over Phoenix.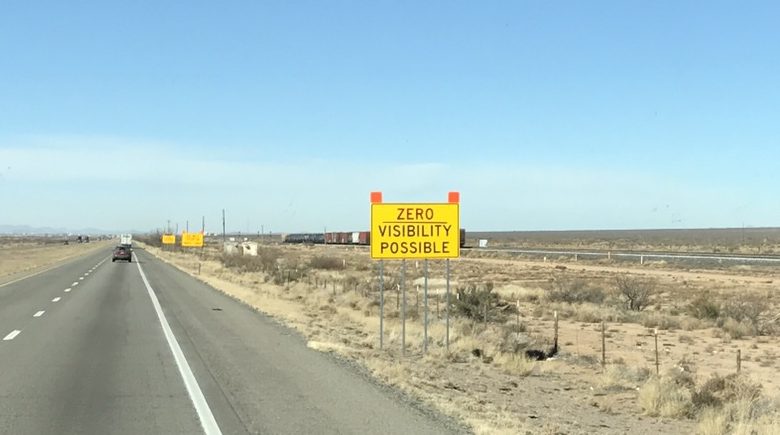 When we were driving from Flagstaff to Albuquerque back in the spring, we saw warnings on the news about I-10 being closed due to severe dust storms.  So it happens regularly.  If it happens, the only option is to pull off the road to try and avoid being rear-ended and just wait it out. Which basically means "don't try to outrun the Mummy just let him eat you."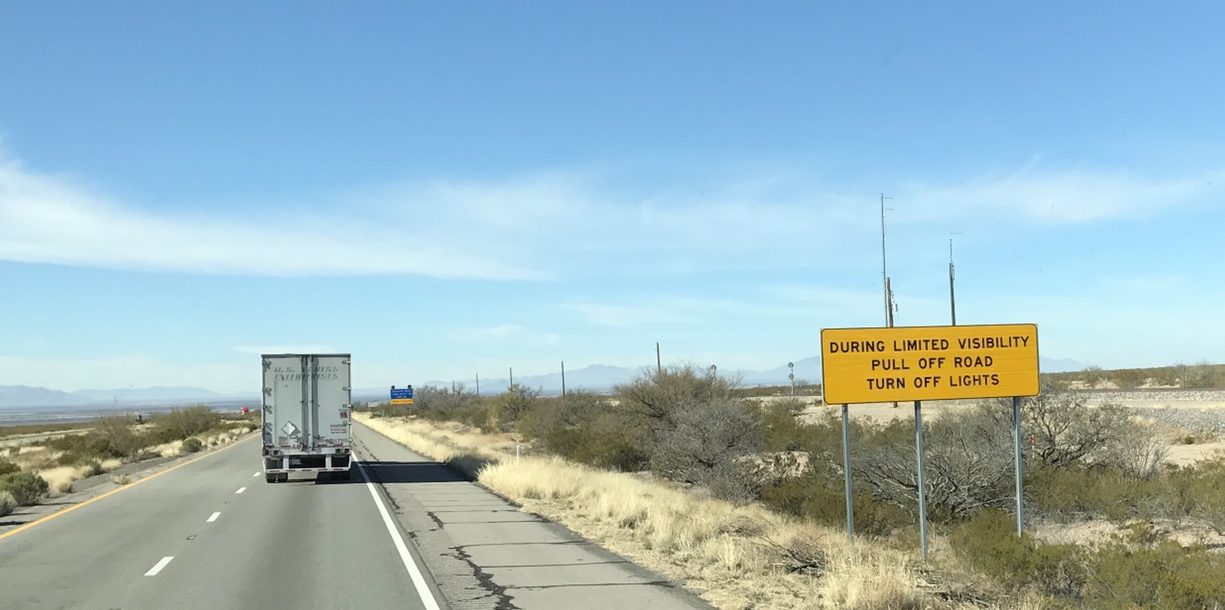 Arizona is home to a unique type of RV mega-resort.  Very different than the RV campgrounds we encountered everywhere else (particularly in the Northeast).  These mega-communities may have over a thousand campsites (some in Phoenix are over 2,000).
All sorts of activities are available ranging from pickleball and shuffleboard to water polo and glass blowing.  Voyager has an on-site restaurant, store, athletic center, craft room, tennis courts, several pools, a clinic, a wood shop, a business center, a massage center, and even a pet grooming center.
Resorts like these focus on older retirees and snowbirds who come for the winter.  Many are 55+ age and up exclusive.  Activites are targeted at these groups, and families with children are actively discouraged.
I will talk more about this in our next blog post, but due to a heavy focus on the over-55-snowbird demographic Phoenix has more RV campsites than anywhere else in the world but we had a problem making reservations due to being "too young."
Canadian flags fly proudly and the mega-resorts welcome refugees from the cold and snow.  Park models are quite common. Even manufactured or permanent homesites are inside the resort borders.  Voyager is the first place I have seen where permanent homes are available for sale.
Geezers in electric (read – silent) golf cart dart around the resort  like crazed teens.  We had to pay attention to avoid getting hit by a granny-driven golf cart ignoring one of the stop signs. The stop signs, you see, are evidently just for show.
The spot in Tucson is called Voyager and it has almost 900 sites.
Previously the largest RV resort we saw was Wekiva Falls in Florida.  Both Florida and Arizona are massive snowbird destinations. New Mexico and Texas are too cold to get in on the full winter action, California is too expensive, and Louisiana is too swampy.
The choice is whether visitors want a warm and moist winter (Florida) or a warm and dry winter (Arizona).  Or rather what kind of snakes/spiders are preferred?  Rattlesnakes and tarantulas?  Arizona.  Rat snakes and golden orb weavers?  Florida.
Voyager required us to do something we have never been asked to do before.  Wear a nametag.  Huh?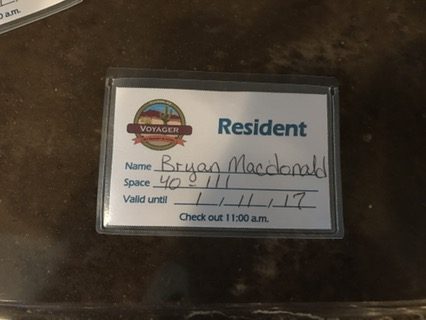 Yes.  Apparently there are so many amenities at the resort and so many guests coming in and out that they have quite a problem with crowd control.  Guests are allowed, but must be registered.  Anyone walking the grounds without a nametag gets busted by the security patrols.  Which are "mature" individuals in golf carts with – I am not making this up – red and blue flashing lights.
On the plus side, Voyager is also the first RV campground which permits guests to wash their RV on the site.  I'm not saying I did that.  I'm just saying I COULD have done that.
With just a few short days in Tucson, our time had to be metered out.  Must see for us is the well-known Pima Air and Space museum and aircraft boneyard at nearby Davis-Monthan Air Force Base.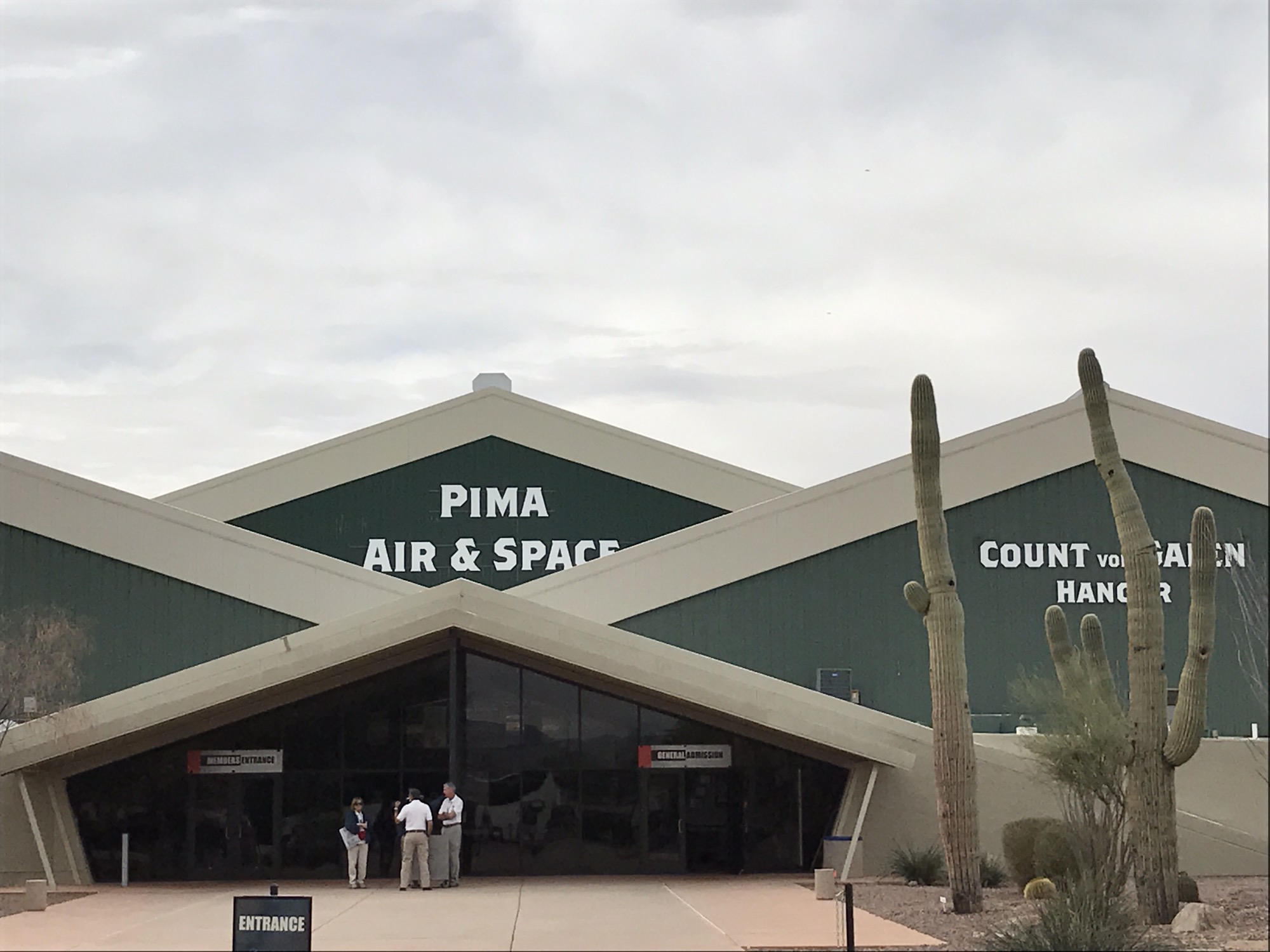 The museum has over 300 aircraft.  Fortunately for you, I only took photos of 200 of them.  Aircraft are everywhere, which is a good thing considering this is an aircraft museum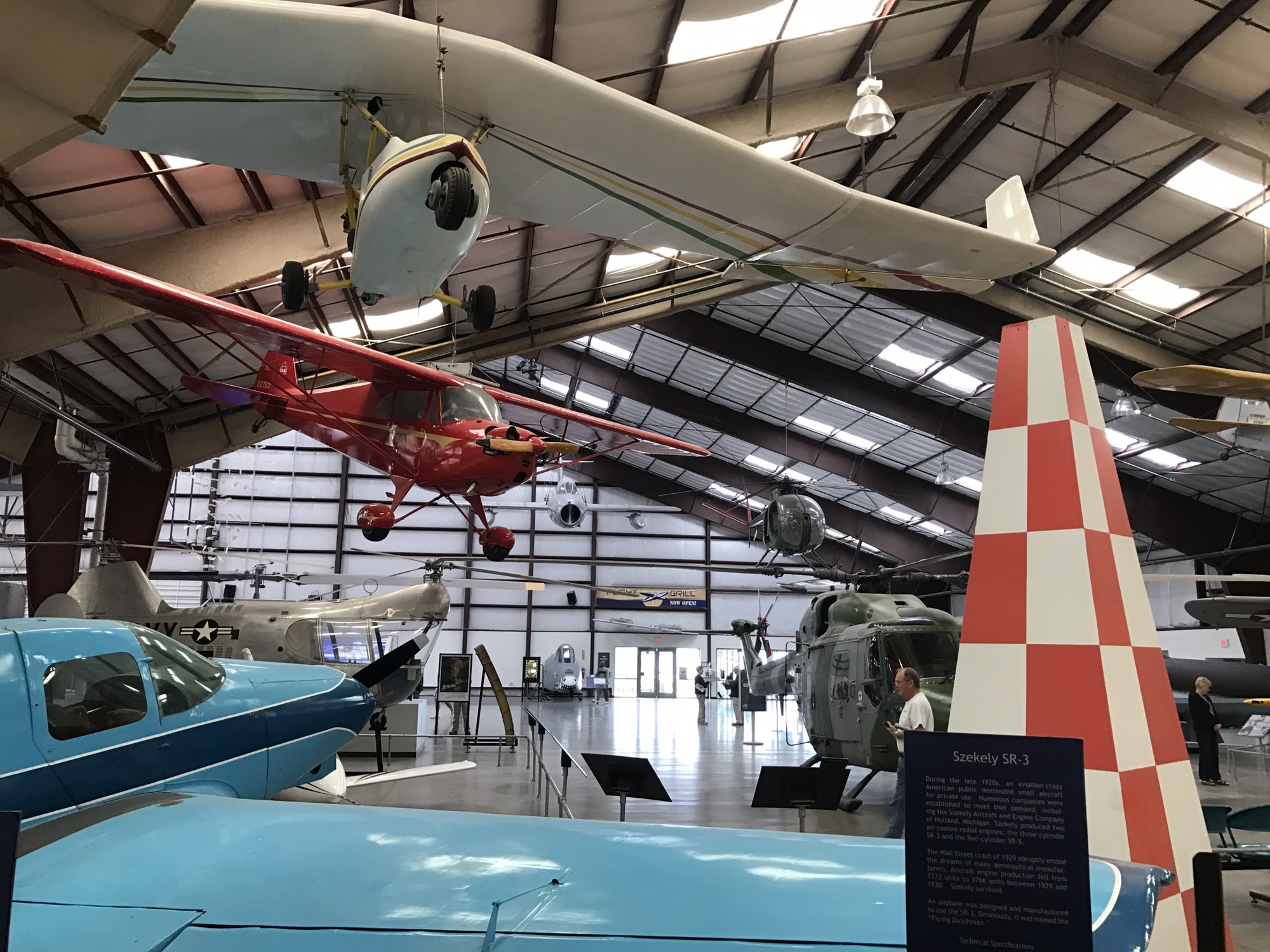 There are 5 hangars and an outdoor display area.  Many of the aircraft are unique or notable, like this experimental radar aircraft.  It looks like a pregnant guppy with that radar dome underneath and it looks like it was bolted together with spare parts due to the multiple propeller blades on the front.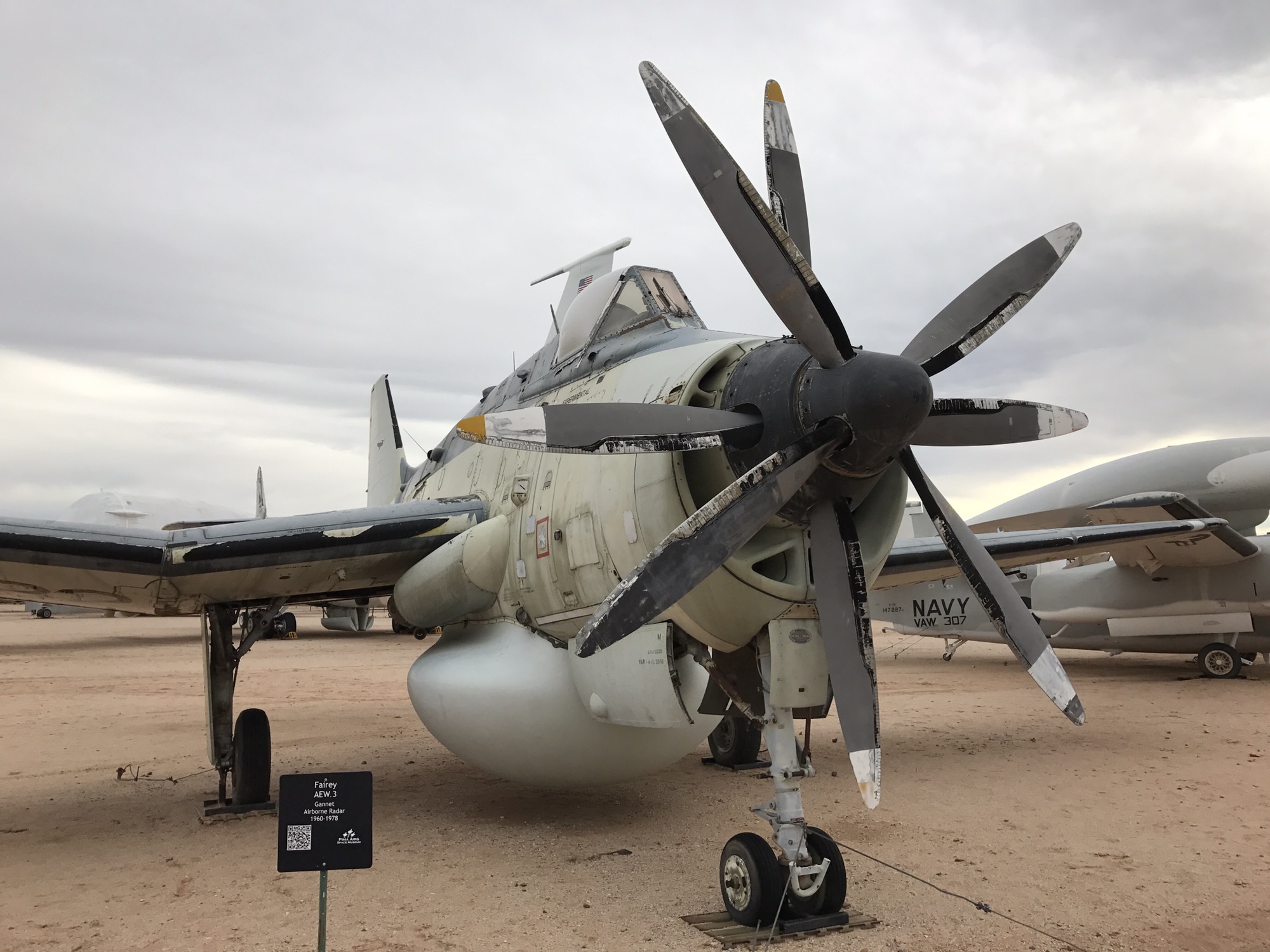 Another interesting aircraft was the B-24 Mitchell bomber. The B-24 was a remarkable aircraft.  It was the first aircraft to routinely fly across the Atlantic.  Production numbers over 19,000 units made it the most produced heavy bomber in history, the most produced multi-engine aircraft in history, and the most produced American aircraft in history.
This particular B-24 was assigned to the British Royal Air Force during WWII and had the name Bungay Buckaroo.  After the war it was transferred to India where it served with the Indian Air Force.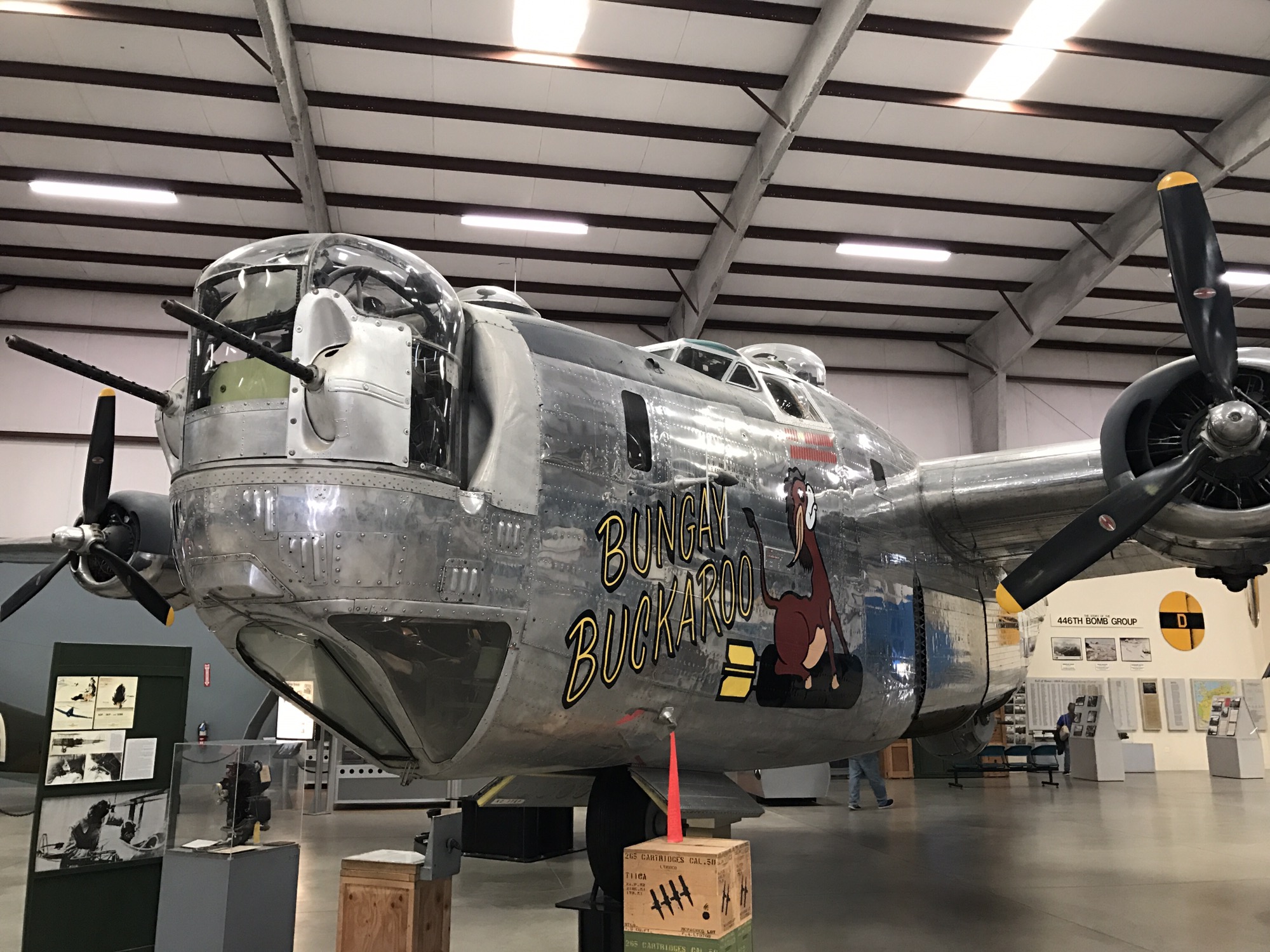 As displayed, the B-24 has American/British markings on the port side and Indian markings on the starboard side, making it unique.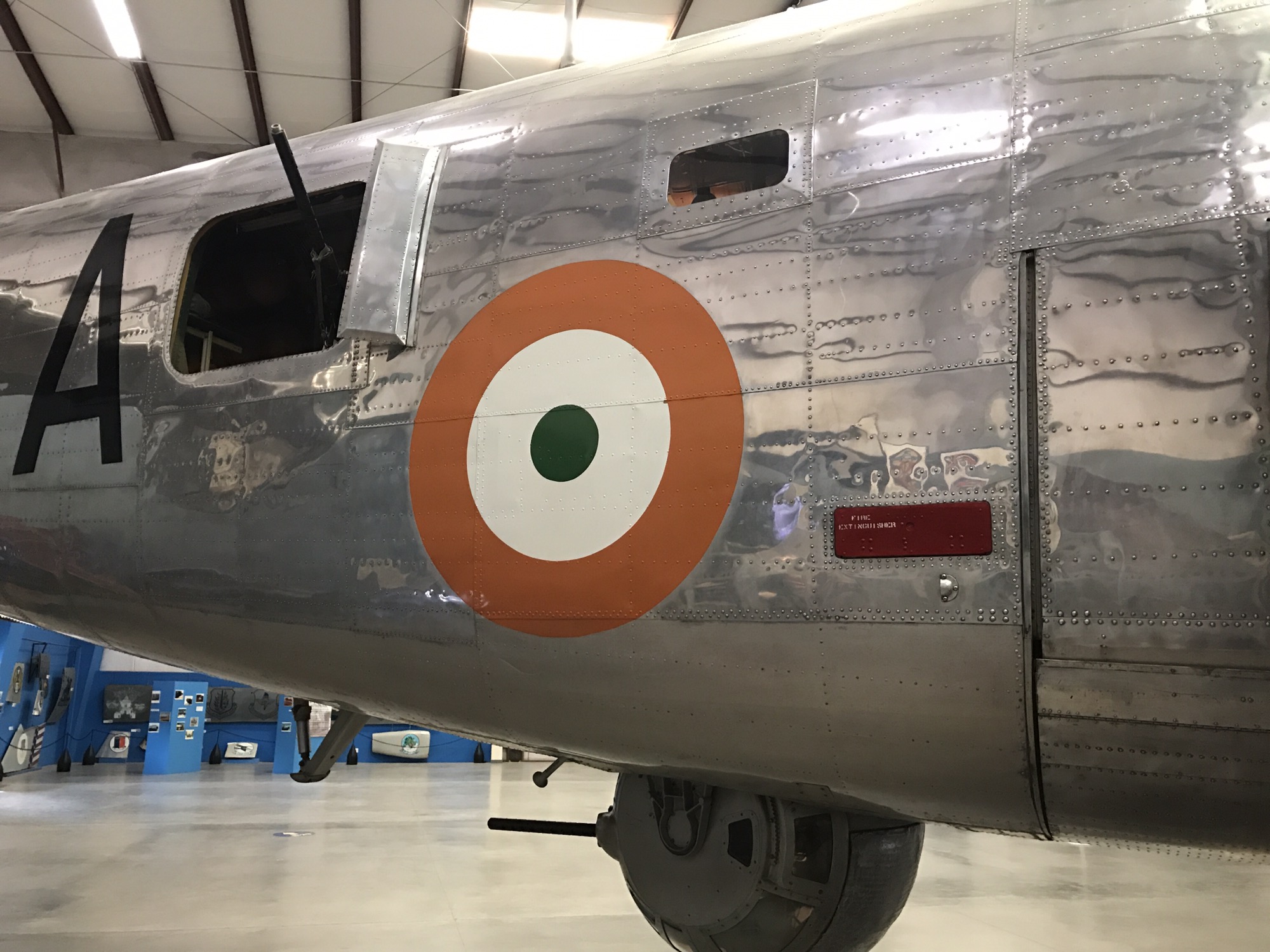 After serving for many years without incident in the Indian Air Force, the aircraft was deemed obsolete.  Inquires went out about any museum interested in taking the aircraft and Pima Air and Space Museum jumped at the chance.  There was the little detail about getting the aircraft from India to Tucson, however.
After many long hours of debate, it was decided that the best way to make the trip was simply to fly her back to the States.  It took some work to find an air crew with B-24 experience to fly her, but a crew was finally found and the trip began.
Just a few hours after the trip commenced it nearly ended in disaster!
The crew turned northwest and began the journey home. Shortly after taking off the flight left Indian airspace on its way toward Germany. Suddenly fighter jets from Pakistan surrounded the B-24 and forced it down. The crew was met on the runway by Pakistani military police and taken away for interrogation.  It seems the crew forgot two important details.  First, they forgot to file a flight plan.  Second, they forgot that Pakistan and India we on the brink of war.
Who would have predicted that the Pakistani's would be concerned about a bomber with Indian markings flew into their airspace unannounced?
Fortunately some frantic discussions and intervention by the US Ambassador calmed the situation and the Buckaroo was allowed to resume its flight.
Many of the displays are interactive.  I got to take a turn at the helm of this WWII fighter.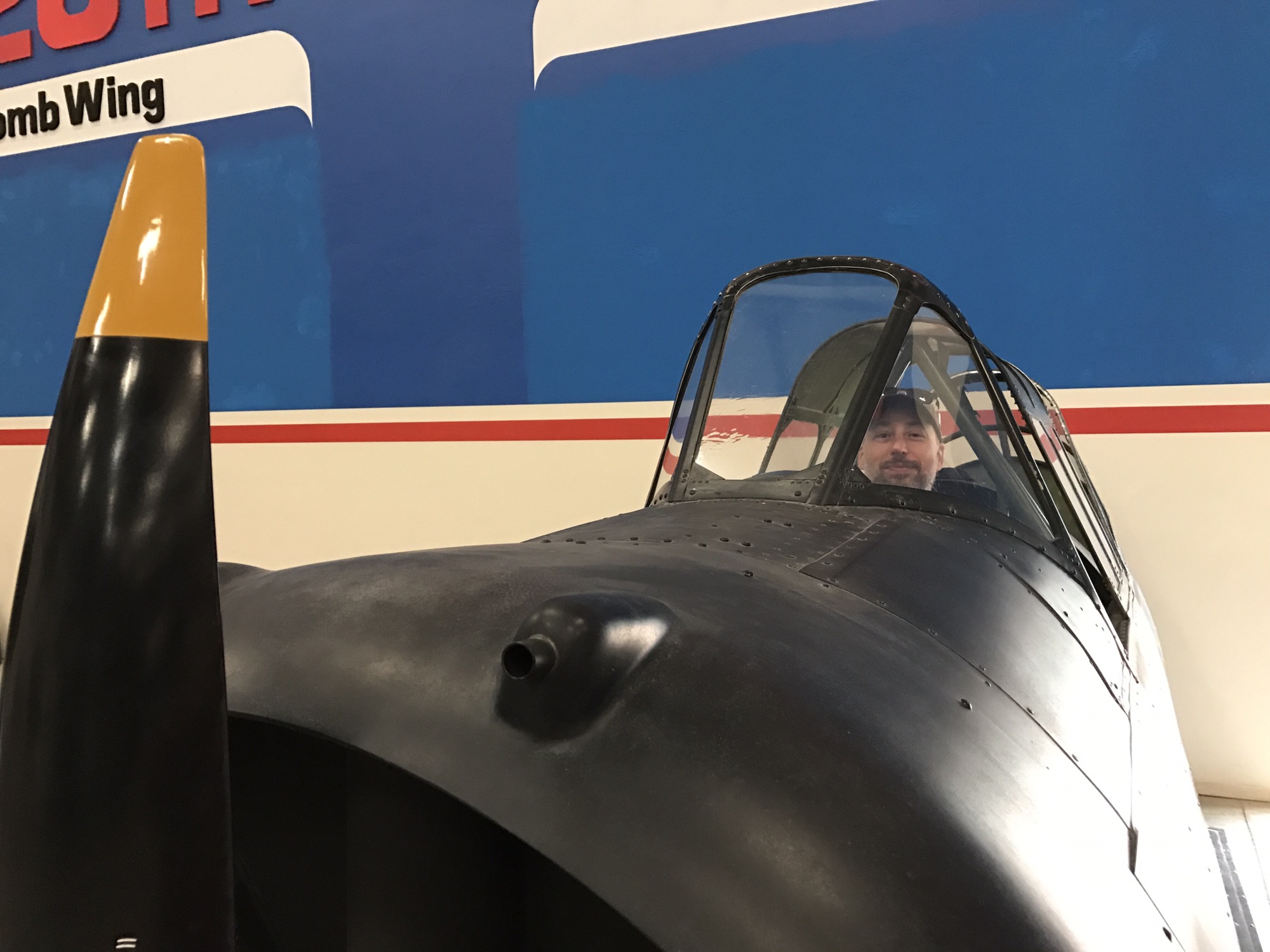 The Boneyard or aircraft graveyard at Davis-Monthan AFB is the (usually) final resting place for military aircraft which have outlived their useful lives. Occasionally one of the aircraft is reactivated, but normally they are used for spare parts or scrapped and shredded.  Many of our allies operate aircraft longer than we do, and still require parts which may no longer be available from the manufacturer.
Since the Boneyard is on an active Air Force Base, touring the Boneyard is only possible via tour bus from the Museum.
Lines of planes – there are over 3,000 aircraft here – line the desert. The dry air and solid soil permit aircraft to be stored in a state of arrested decay.  White spray coating is applied to seams and windows to seal the interior from water and to prevent heat buildup.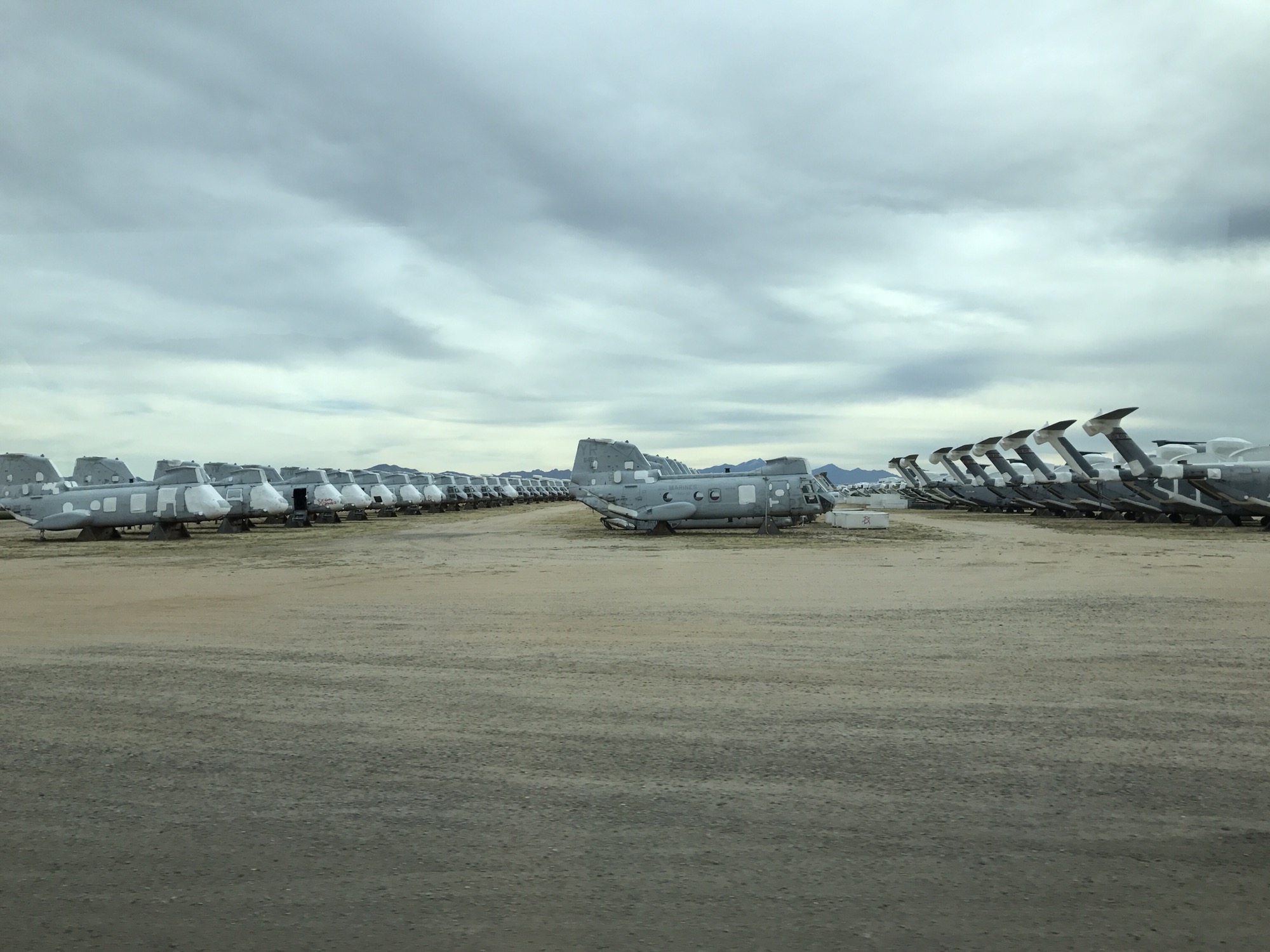 The Boneyard is a unique and interesting place to see.  Keep in mind that a full visit of the Pima Air and Space Museum could easily take a full day, and the Boneyard tour adds a couple of hours.
Fortunately the Museum has an on-site cafe with some surprisingly good food!  Which includes my new favorite hot dog, the Sonoran!  It is a bacon-wrapped 1/4 pound dog with pinto beans, diced tomatoes, carmelized onions, mustard, mayo, and jalapeno pepper sauce.  Delicious!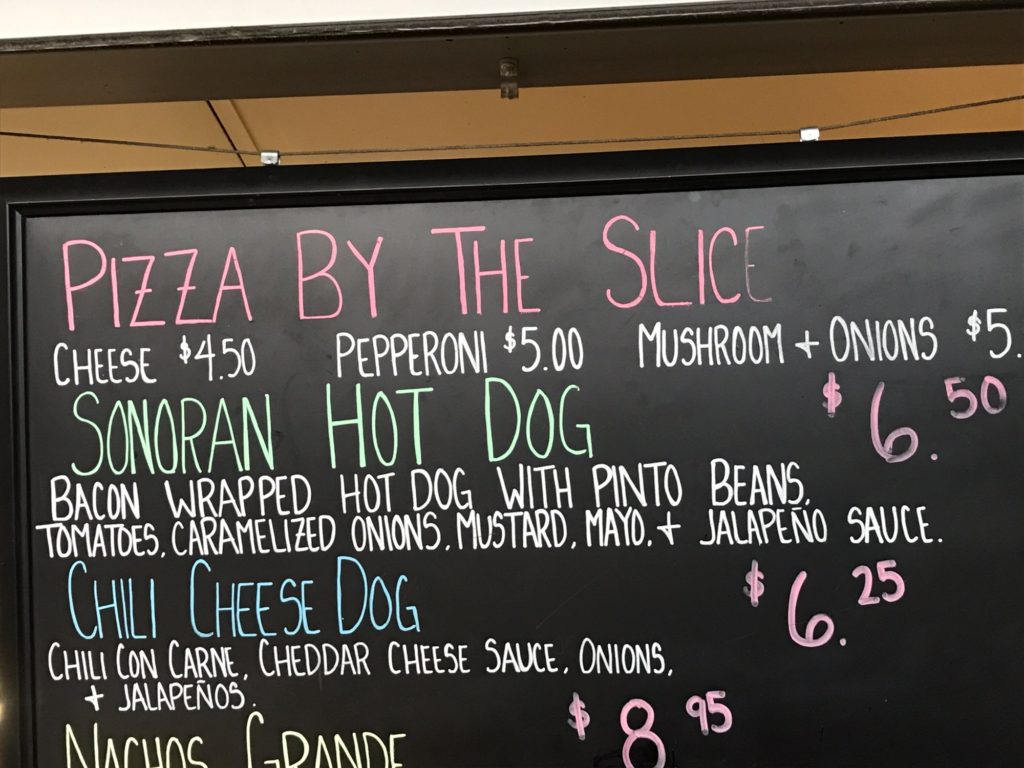 Belly full of Sonoran dog, we continued on. Behind hangars 3 and 4 are some really trippy aircraft which have been decorated by a local artist.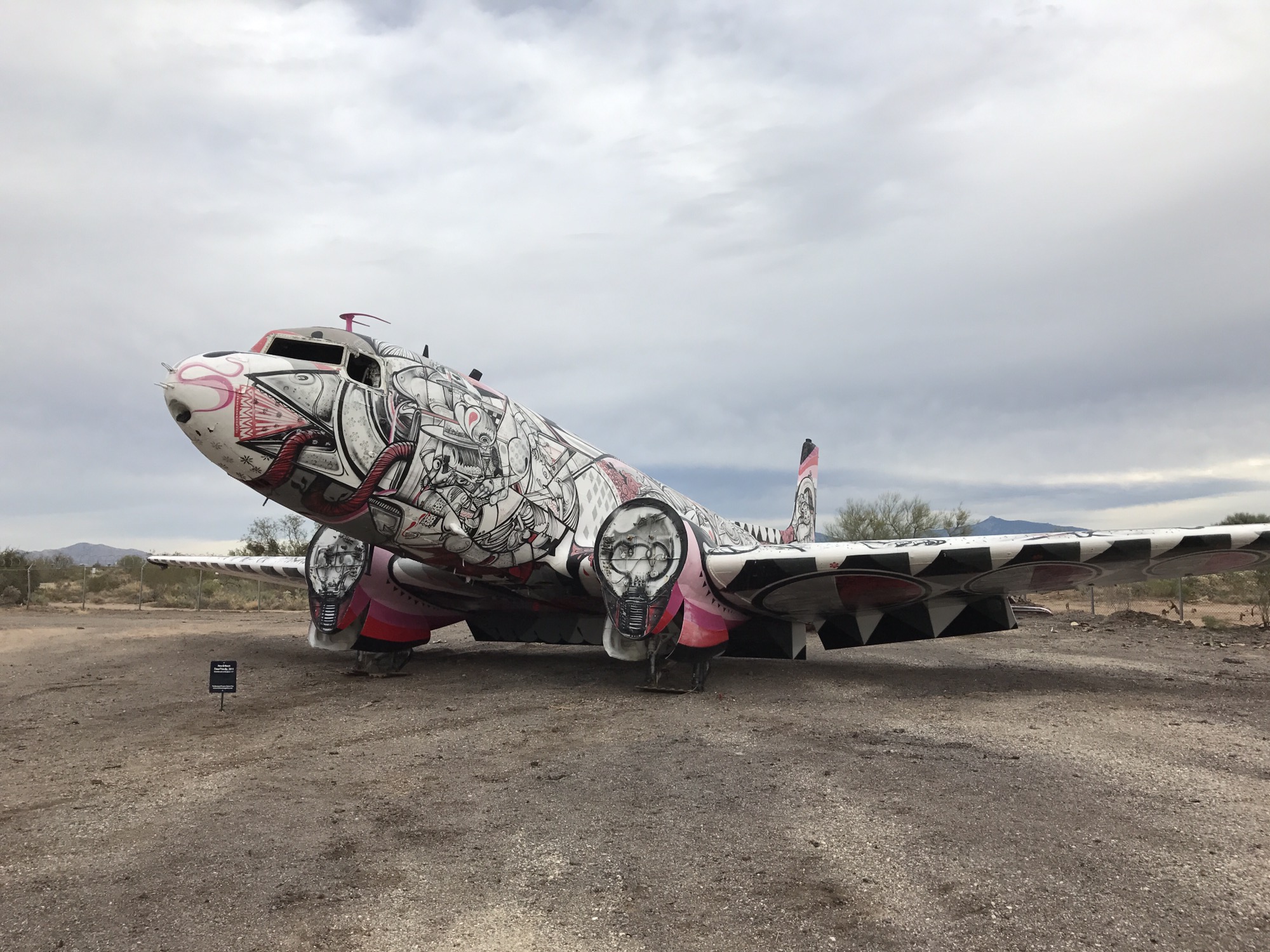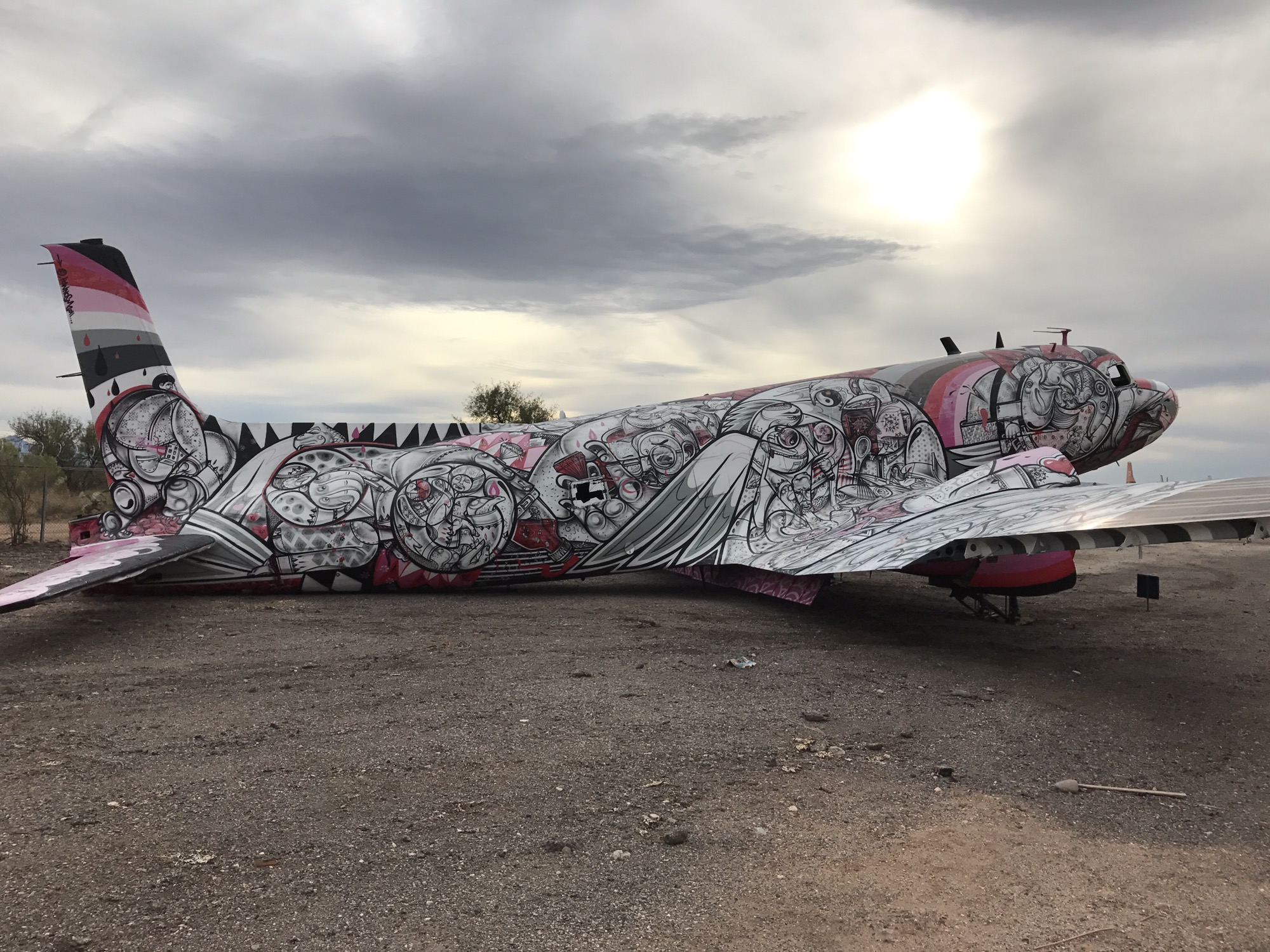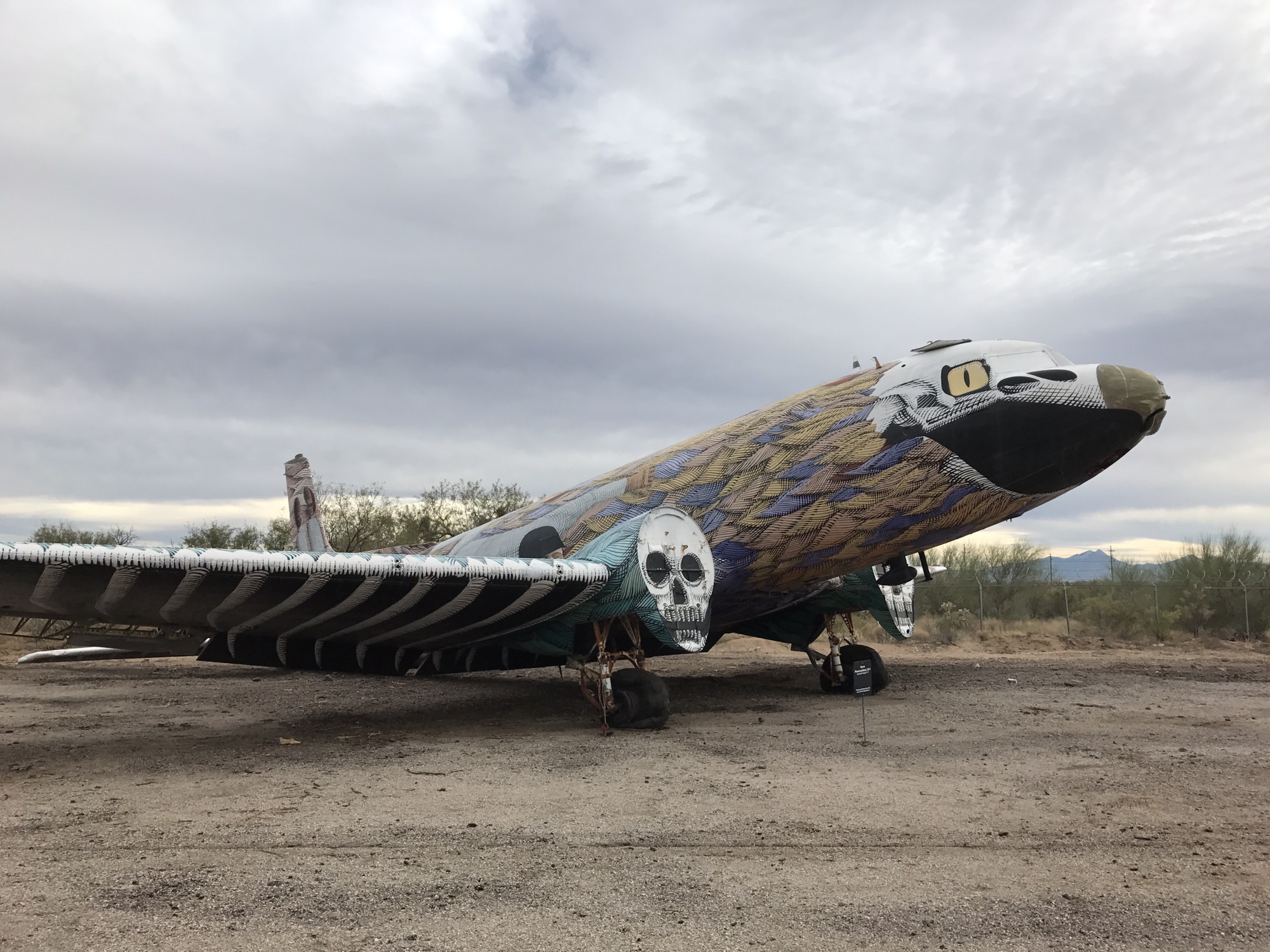 I'm not sure how the artist got the idea – or the permission – but the effects are interesting. Still, the fact that these aircraft are hidden behind two buildings says something about how much value the museum places in them.
There are so many interesting aircraft at the museum that it would be impossible to do justice to the place.  This goofy-looking aircraft was an experimental transport plane for NASA.  Evidently, even they grew tired of its looks and sent it out for display.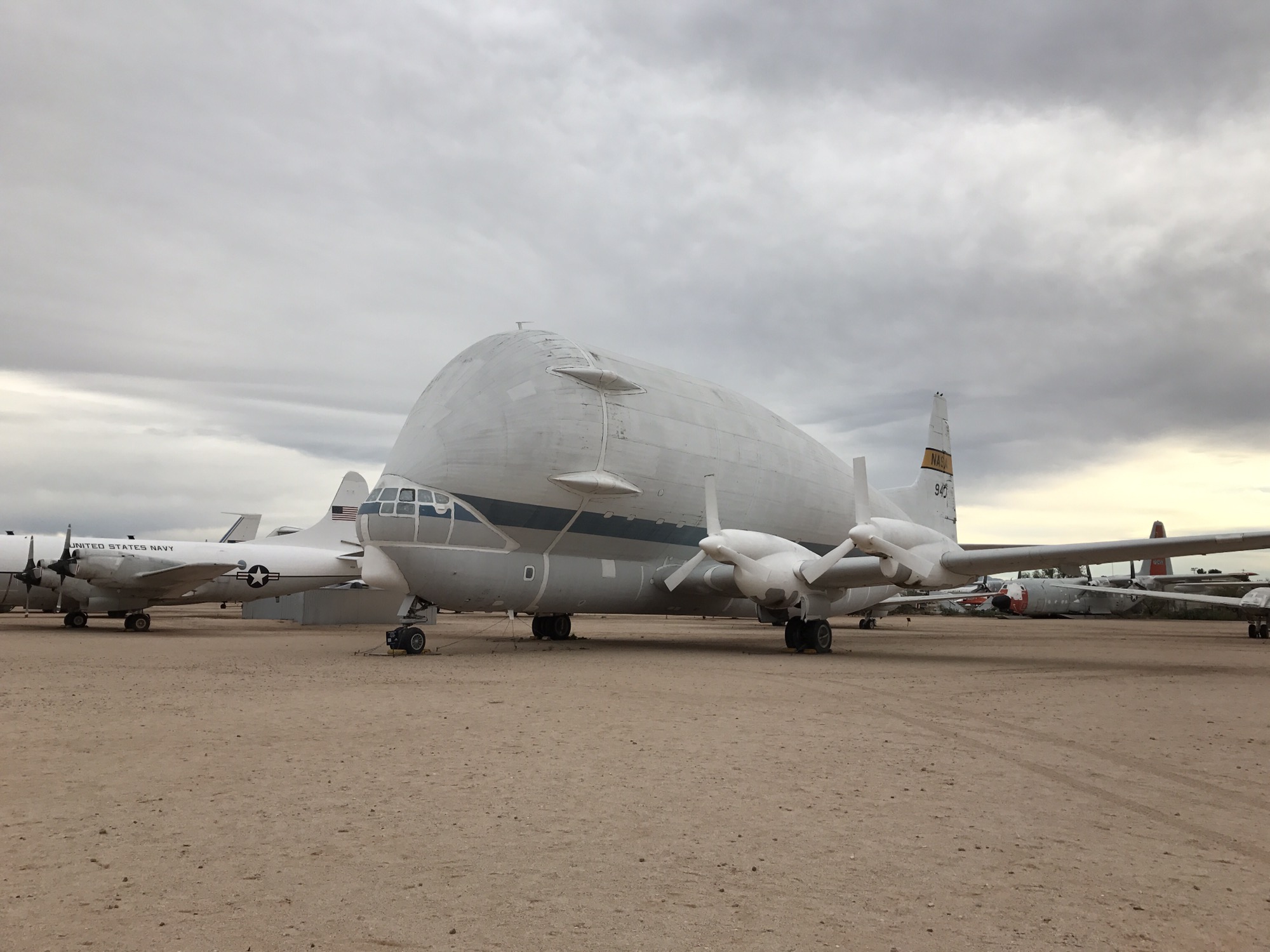 One of the hangars at the museum is dedicated to space.  We took our turn standing on the moon.  It was easier to breathe than I expected.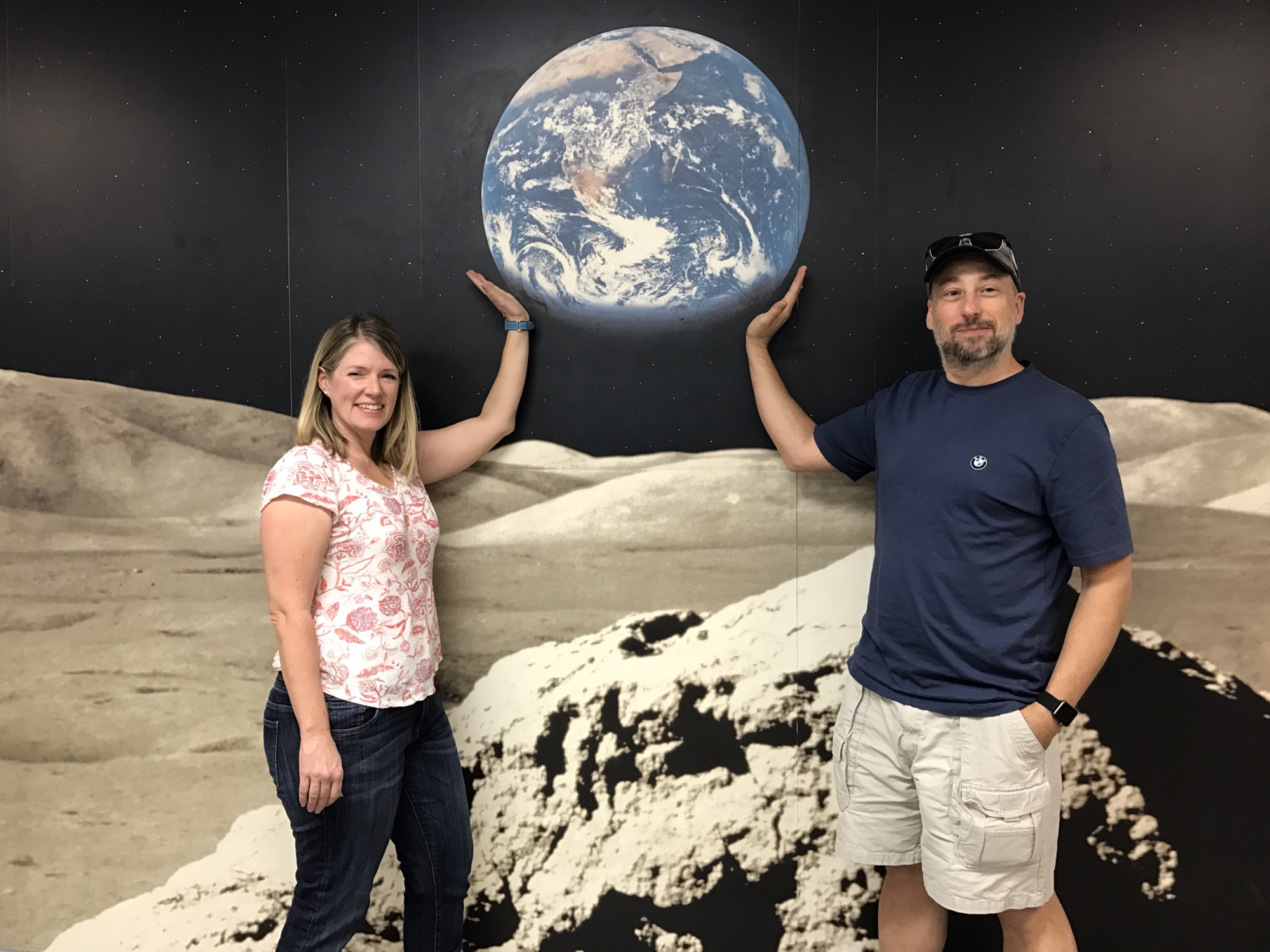 Inside the space hangar we found a mockup of the Apollo moon lander.  This isn't just any mockup, however.  It is the actual mockup used during filming of the movie Apollo 13 with Tom Hanks.  This mockup was installed in the "vomit comet" aircraft and used for filming the zero G scenes. Not only did Hanks, Kevin Bacon, and Bill Paxton have to endure repeated 60 second sessions of zero G, so did all the gaffers, sound techs, set supervisors, and camera crews.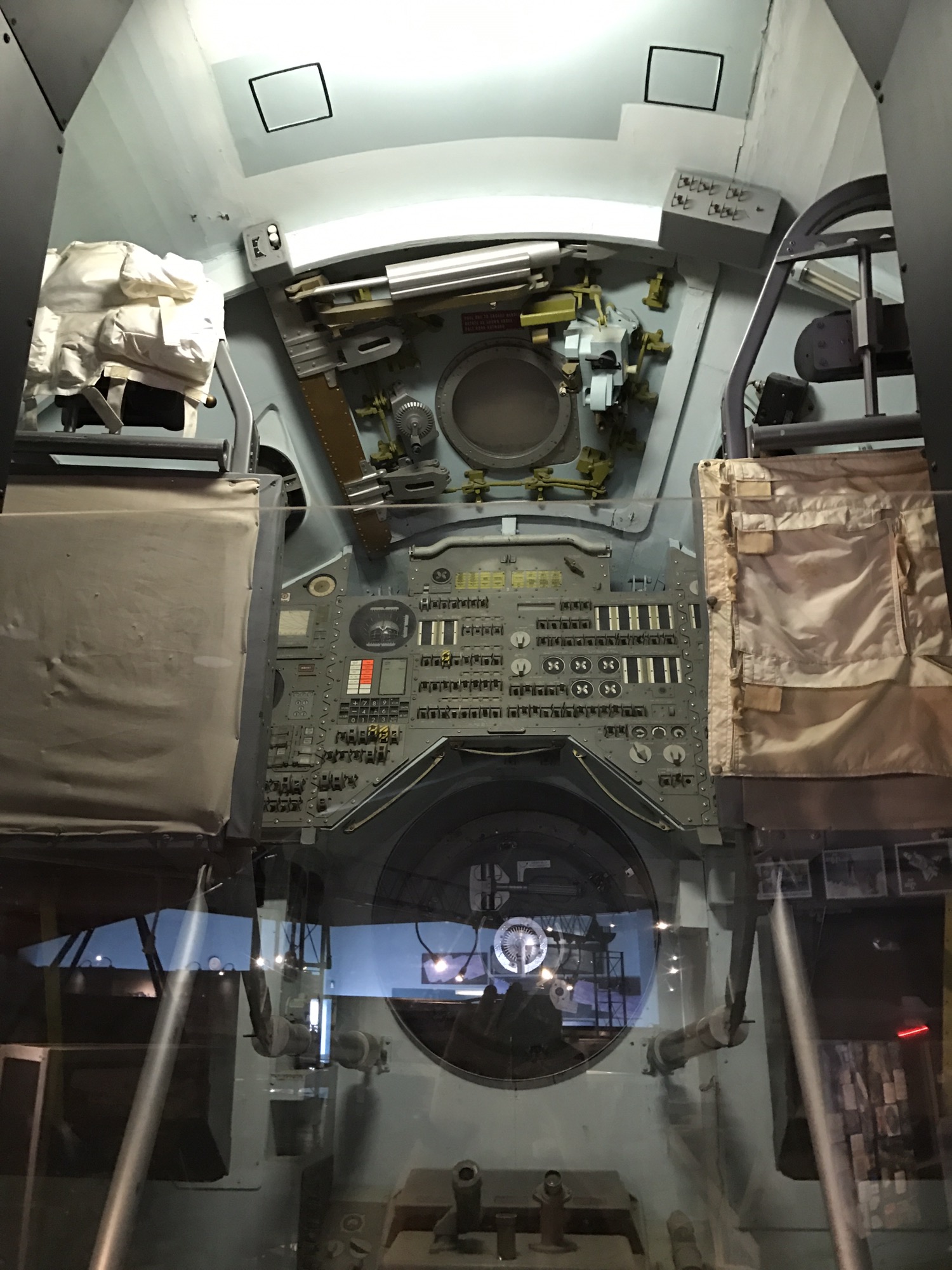 That night we were treated to a spectacular Tucson sunset.  I'm told this fiery display is common for the area.  It was really quite something to see.  The deep red glow on the bottom of the clouds with the still-blue sky behind made for an amazing visual.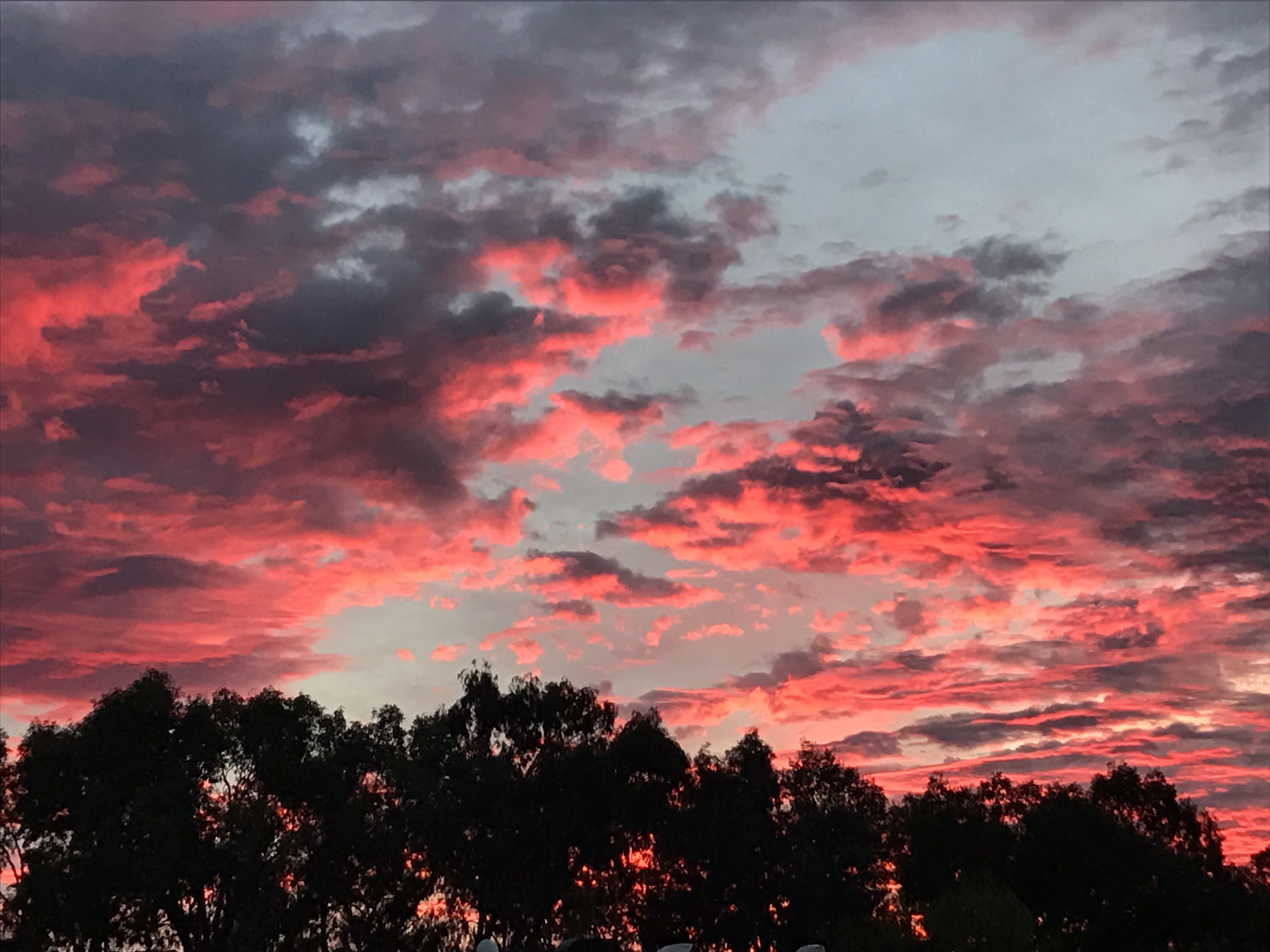 on our last day, we also drove out to see the only remaining Titan missile silo and control room open to the public.  It is located southwest of town about 30 minutes from Voyager.
The Titan missile was the first US-based nuclear missle which could be launched directly from its launch tube underground. It also was the first to store its fuel on board.  Titan's fuel and oxidizer are stable when stored separately (which is why they can be loaded in the rocket and sit for years) but they react violently when they contact each other. No ignitor is needed for the Titan engine – simply mixing the fuel and oxidizer chemicals creates the ignition spontaneously.
Trivia tip #1 – The technical term for this type of rocket fuel is "hypergolic."
As a result, a Titan can be launched in 58 seconds from the time the launch order is received. Think about that.  Just under a minute to unleash a missile which would completely wipe out a city like Moscow.
Trivia tip #2 – the fuel was manufactured by Aerojet corp, located a few miles from our old house in Folsom CA.
This may not sound like a big deal, but until Titan missiles/rockets which required liquid oxygen, liquid hydrogen,  or other chilled fuels that must be stored outside the rocket.  The rocket could only be fueled immediately prior to launch in a process that might take as long as 45 minutes.
Since a missile from the Soviet Union or China (the only two hostile countries that had ICBMs during the Titan period of history) only need 30 or 35 minutes of flight time, a traditional missile was at high risk of being destroyed in a first strike before it could be launched.  Titan was the first missile that guaranteed we could get a shot off even if we were subject to a surprise first strike.
Trivia tip #3 – chemicals used in the manufacturing of that fuel along with some of the fuel itself have contaminated a huge area around Aerojet and eventually led to the complete removal of a small town.  Cleanup efforts may take over 200 years and as of 2006 over $300 million dollars had already been spent.
The missile complex is buried for protection and security.  It has 3 main components.  On the left is the 3 story control cent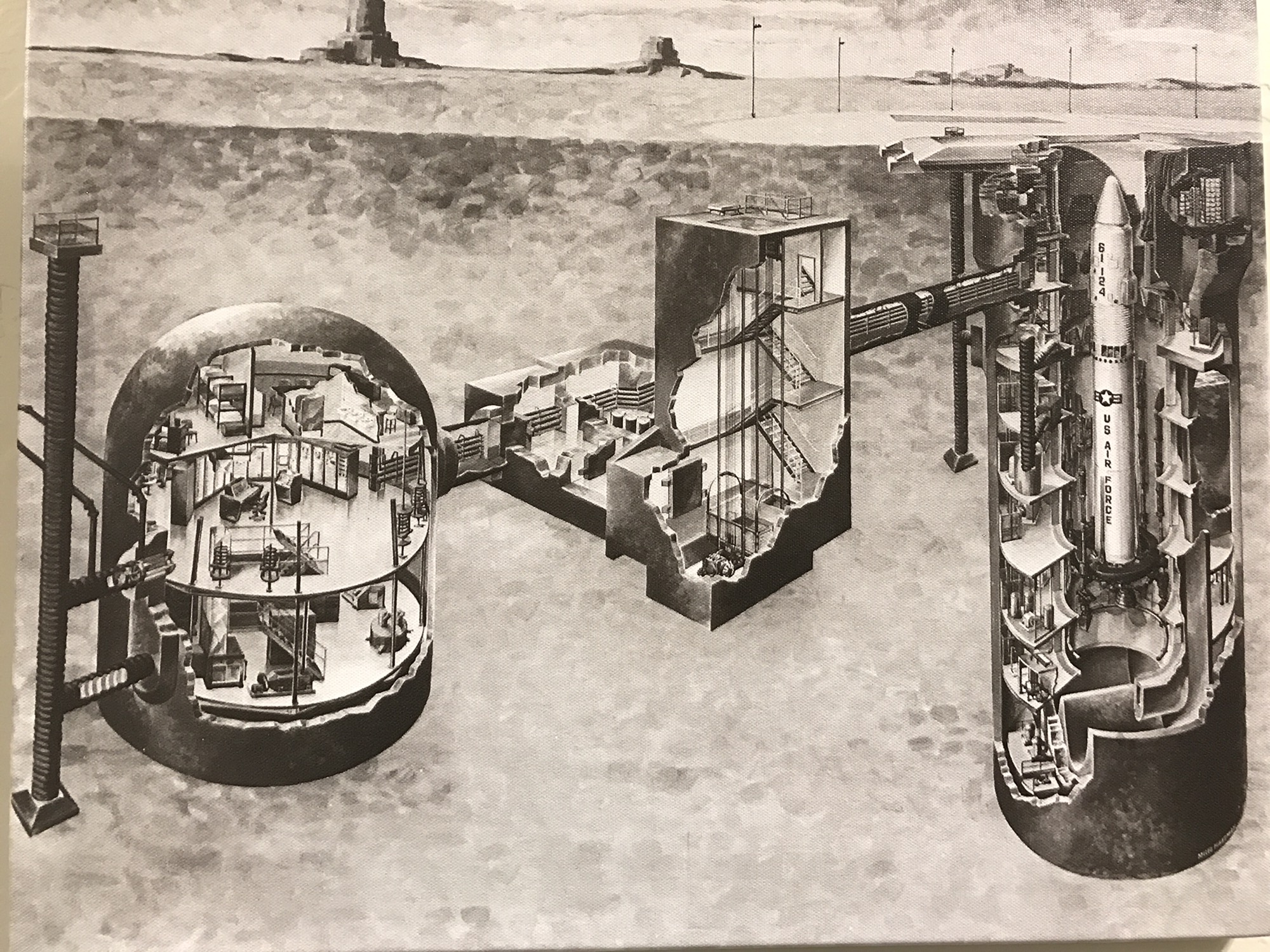 Long tunnels lead between the sections.
The control room is exactly as it was when the missile was live.  The entire room is suspended on giant springs designed to protect the electronics from the massive shock of a nearby nuclear blast. During the tour, one of the guests joins the guide in a simulated launch.  All of the controls illuminate just as they would have in an actual launch.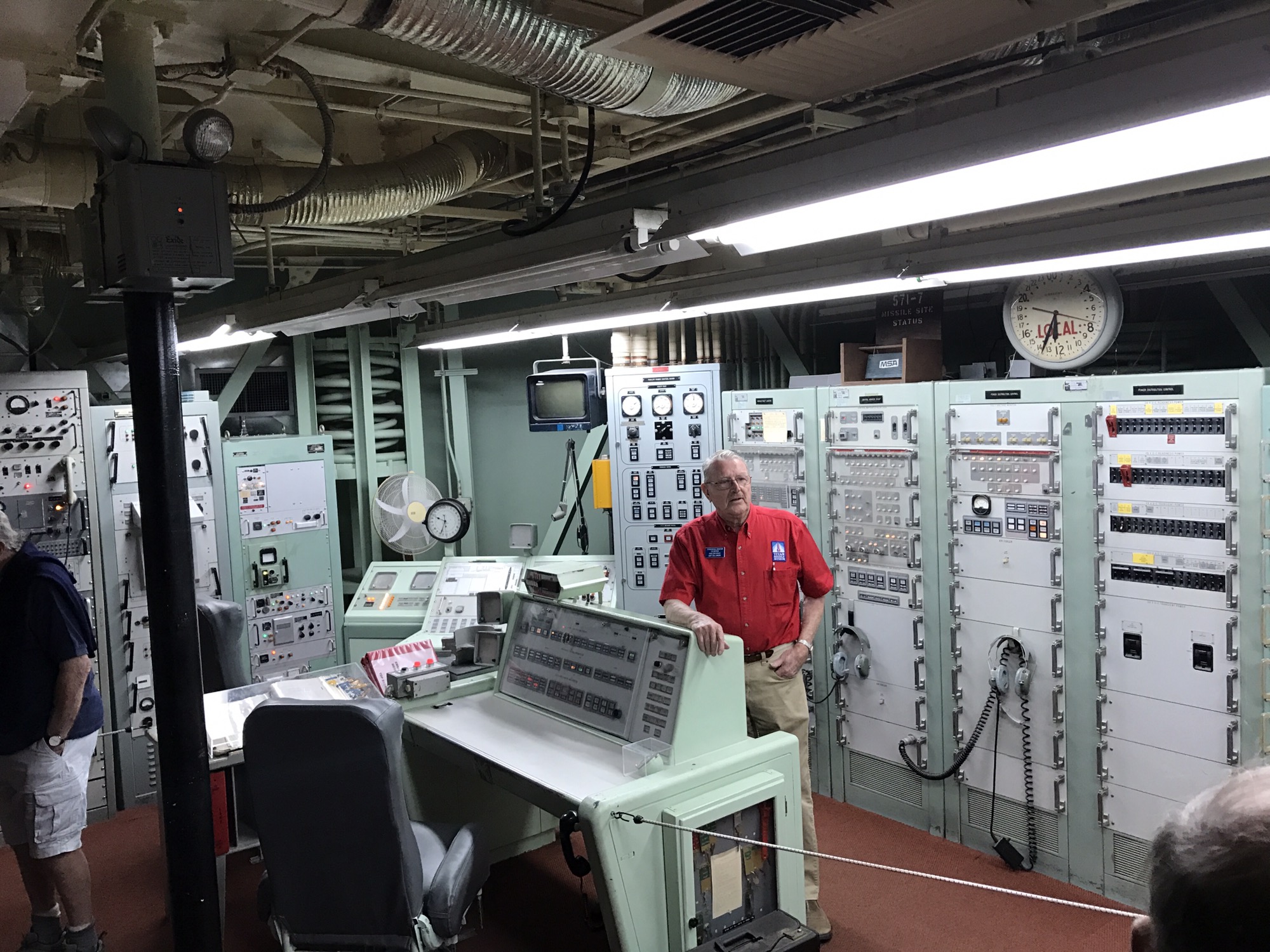 Even though the cold war is long over, it is a sobering experience to stand in the control room and watch the mock launch.  Once the missile is launched there was no recall or abort.  It would go to its target.  Each Titan missile carried a single 9,000 Megaton thermonuclear warhead.  9,000 million tons of TNT.  If that TNT was loaded on a freight train, the cars would reach from Tucson to Canada.
A 9 megaton explosion would erase any major city from the map, and cause serious devastation far from the epicenter. As a kid growing up in the late 1970s and 1980s, I was pretty sure this would happen someday.  So it is nice to see the missile silo is now abandoned.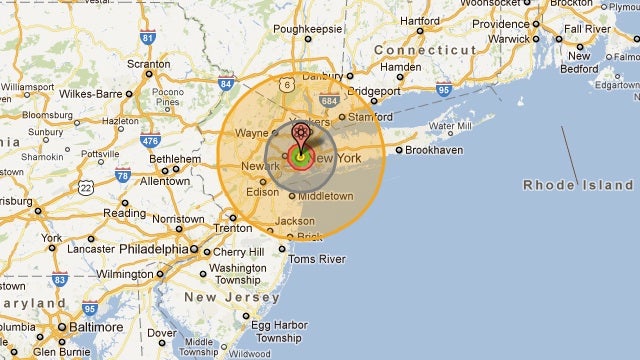 The silo still has a missile in it.  The missile is obviously not ready to fire, but it is still impressive.  For you sci-fi fans, this is the silo used in the Star Trek Movie "First Contact."  Zephram Cochrane supposedly rides a Titan missile into space….and this is that Titan missile.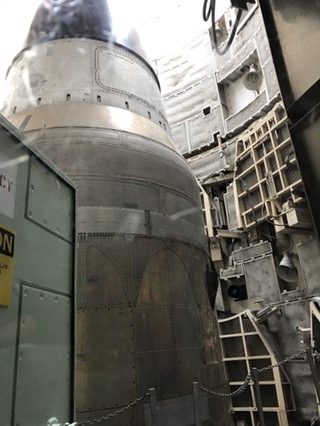 The silo is 150 feet deep.  Pretty amazing to see it from above with the blast door retracted.  The little rectangular cutout on the left side of the warhead was put there to prove to the Soviets that this missile was decommissioned as part of our arms reduction treaty.
The silo is full of sound deadening tiles designed to keep the thunderous noise from the rocket engines from shaking the missle apart before it leaves the tube.  Its two rocket motors provide more power than 2 747s at full throttle.  That's a lot of power!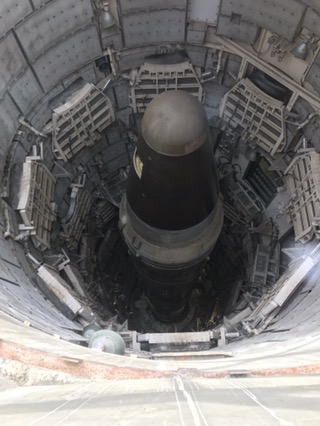 I highly recommend the Pima Air and Space Museum and the Titan silo.  It is very unusual to be able to tour an actual missile silo and this one is in excellent condition.  Fortunately for all of us it was never used and is therefore on display.
We didn't have enough time to see the rest of Tucson, particularly the Old Tucson area where many westerns are filmed, the Biodome area, and some of the interesting old cathedrals. If you are planning a trip, I think at least 4 days would be necessary to see the highlights.  More if you plan to wash your MoHo (because you can) or hang out by the pool.