Sigh.  More repairs.
We went through a VERY intense rain and windstorm.  We left the slides out to see if there were leaks.  I don't want to ruin the suspense, but for those of you who read the last page of the book first (or who didn't see my post yesterday), here comes the big reveal.  There were leaks.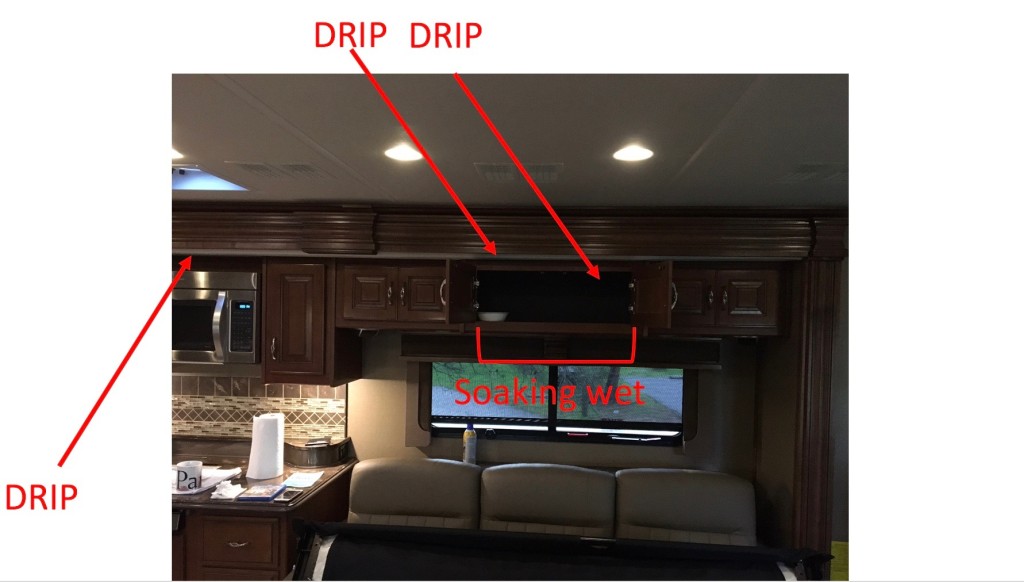 The galley slide on the drivers side had a cabinet that was completely soaked, and it leaked down onto the sofa and the carpet underneath.  Water had pooled on top of the slide out and found an opening somewhere, at which point it came into the cabinet where the screws for the woodwork penetrated the vinyl ceiling.  Worse, it appears that this has been happening for a while because the cabinet inside is damaged.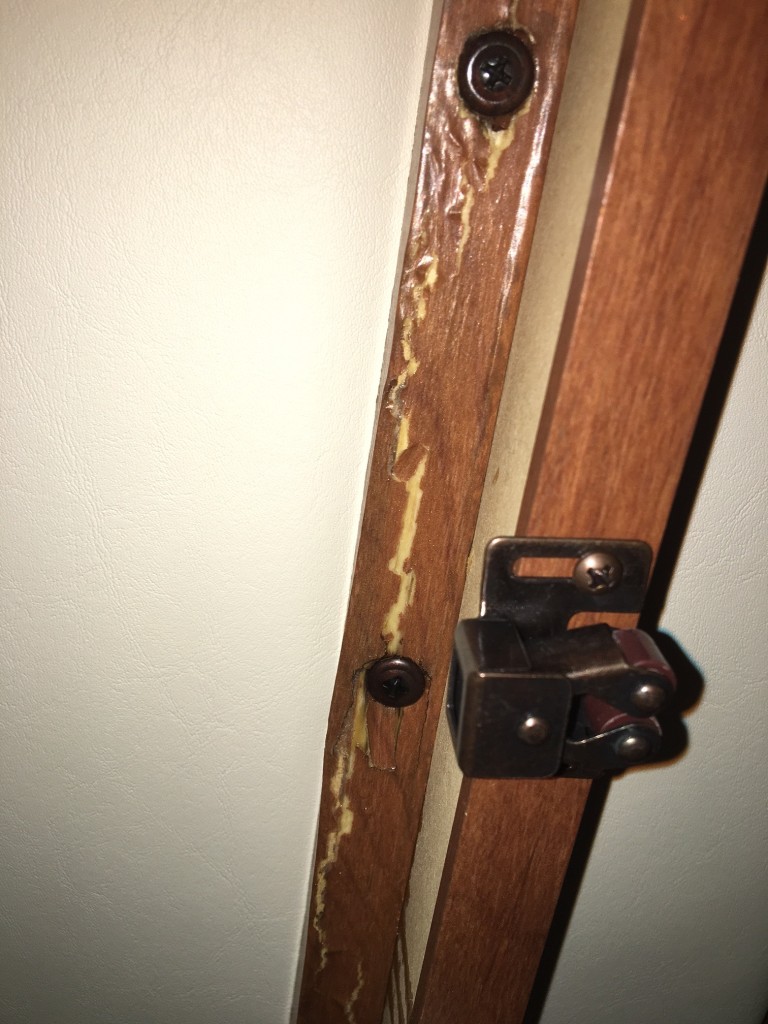 So this got me started looking at the other slides.  and I found the waterproof membrane on the rear bedroom slide – which fortunately stayed dry – was installed completely wrong.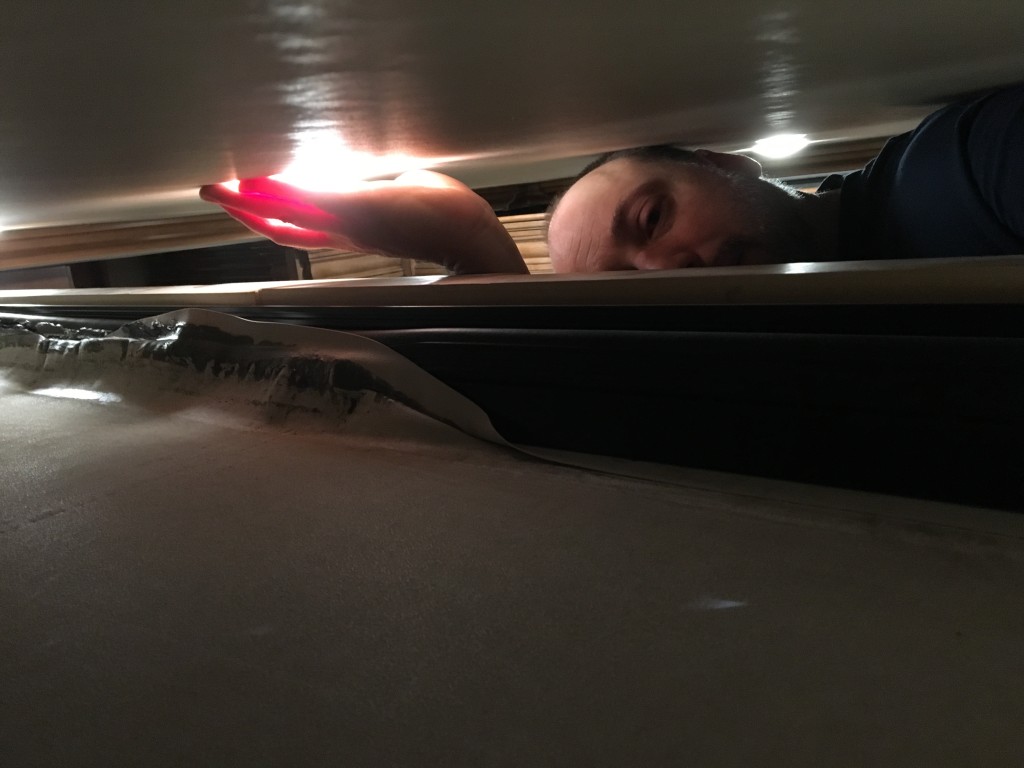 That part on the left that is sticking up should be tucked like the right side.  This is crazy!  The person who built that just didn't care at all.  He (or she) looked at that and then look the other way.  So did the person who installed this slide into the MoHo.  Wow.  That takes a pretty coordinated set of apathy and low quality standards.
I called Fleetwood who is going to let me know if they think the dealer can fix it or if I have to take it to one of the factory service centers (likely in Oregon).
This screw might have been the immediate source of our problems. We'll know next week once La Mesa has a chance to look at it again.  I owe Matthew Kelly, my service advisor, a nice bottle of Scotch.
But for now, I will have to put the slides in if it is going to rain.