Hi! It's Bryan and Heather. Bryan is a software company executive and Heather is an intelligence analyst and photographer.  We took a break from working to see America! We were joined by two birds in our 2015 Fleetwood Discovery 37r.
Our home base is Crestview, Florida.  San Francisco California.
We considered many options for our year of freedom, but we knew we wanted to travel.  After many long discussions, we decided to buy an RV!
Neither of us had owned an RV, 5th wheel, travel trailer, or even a pop up camper.  It was all new to us – a true voyage of discovery!   Appropriately, we chose to BUY a Discovery.  A Fleetwood Discovery – A 39′ diesel pusher.
We have created this blog so that our friends can follow up on us (plus new Internet friends too) as well as anyone who – like us – is thinking about Living MoHo but who has never done it before.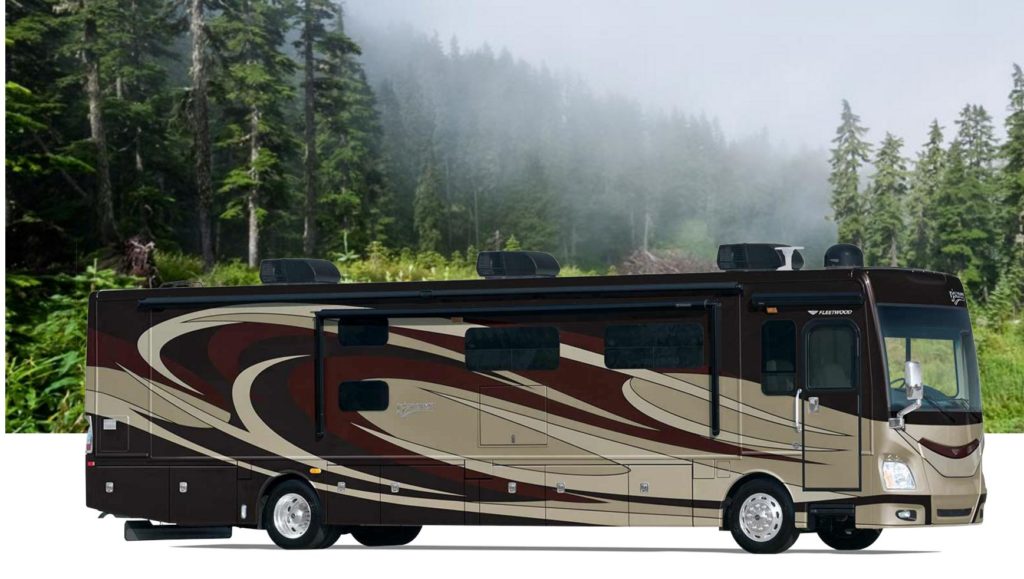 Our house floorplan:

Our Discovery has the king bed in place of the queen. Otherwise, its just like the floorplan you see here.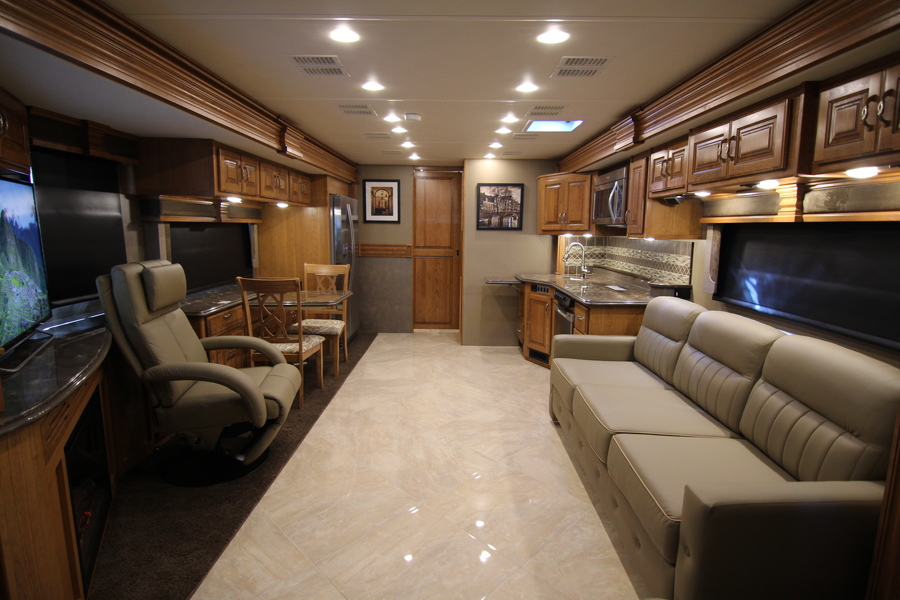 Our living room.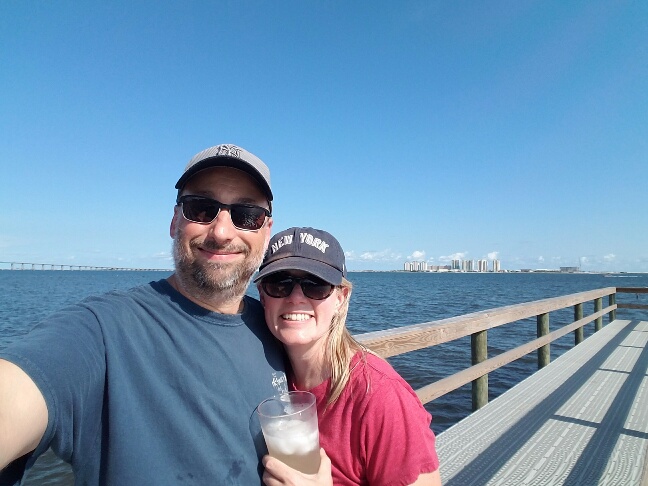 Together, we are setting out to … Live MoHo